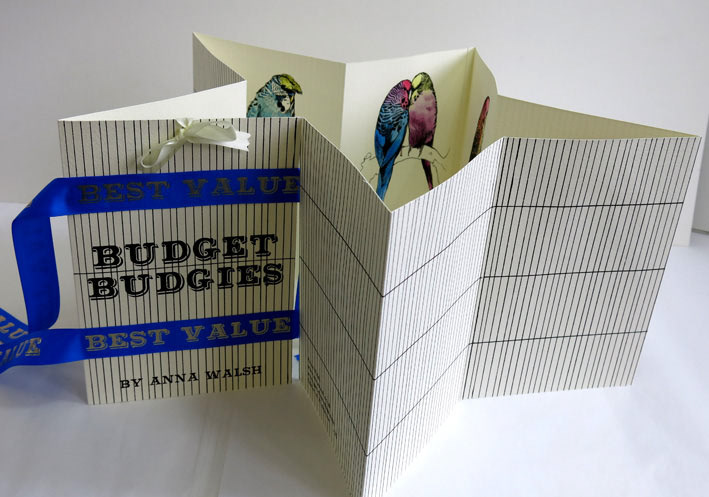 Artists' book edition of the Budget Budgies series.

Inspired by the cut throat world of Champion Budgerigar (and other pets) shows, this project takes the idea of the grand names champion pets are given; the obsessive breeding undertook by their owners to get certain characteristics, and adds a high street twist. Imaginary sponsorship by budget high street brands, the budgies have been 'bred' to sport the corporate colours and given suitably lavish names, suggesting that budget brands can give as much joy as a luxury brand. Hand screen printed and then hand coloured with watercolours. One side is printed with a cage pattern, meaning the budgies can be caged in, then revealed as required. The label is a replica of those found on budgie cages in competitions to identify the bird. Printed ribbon, as used to make rosettes, wraps it up as a final touch.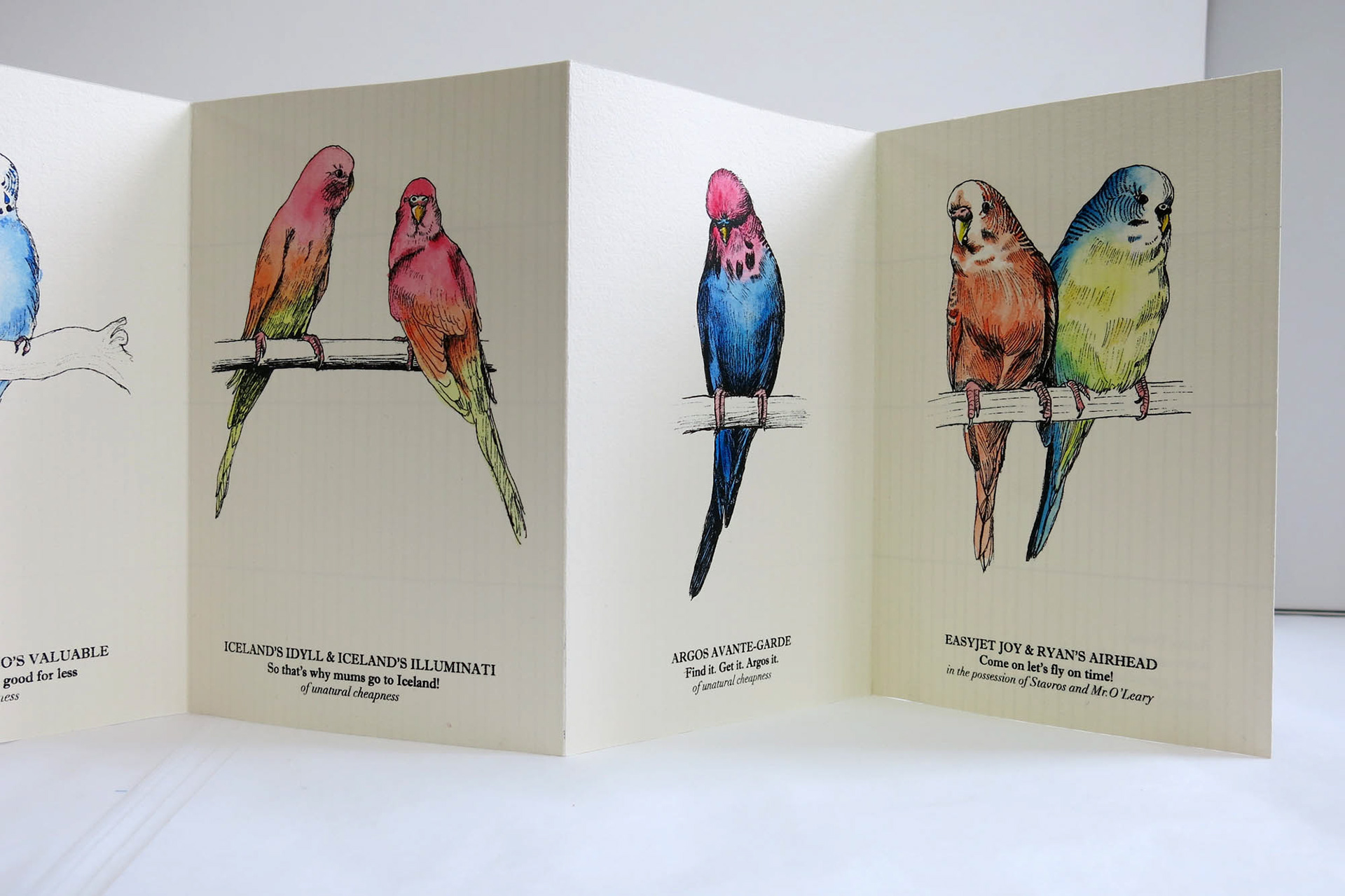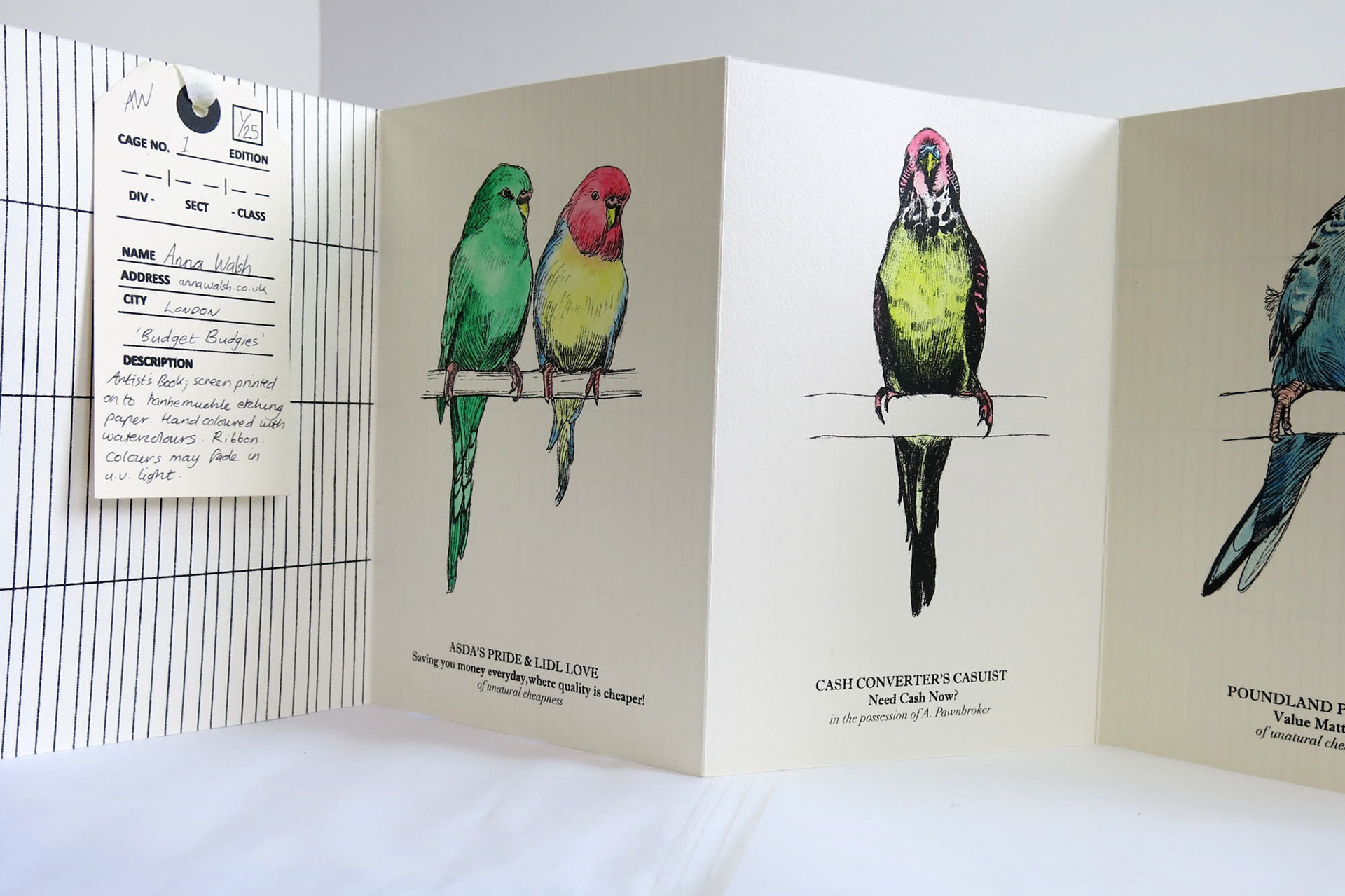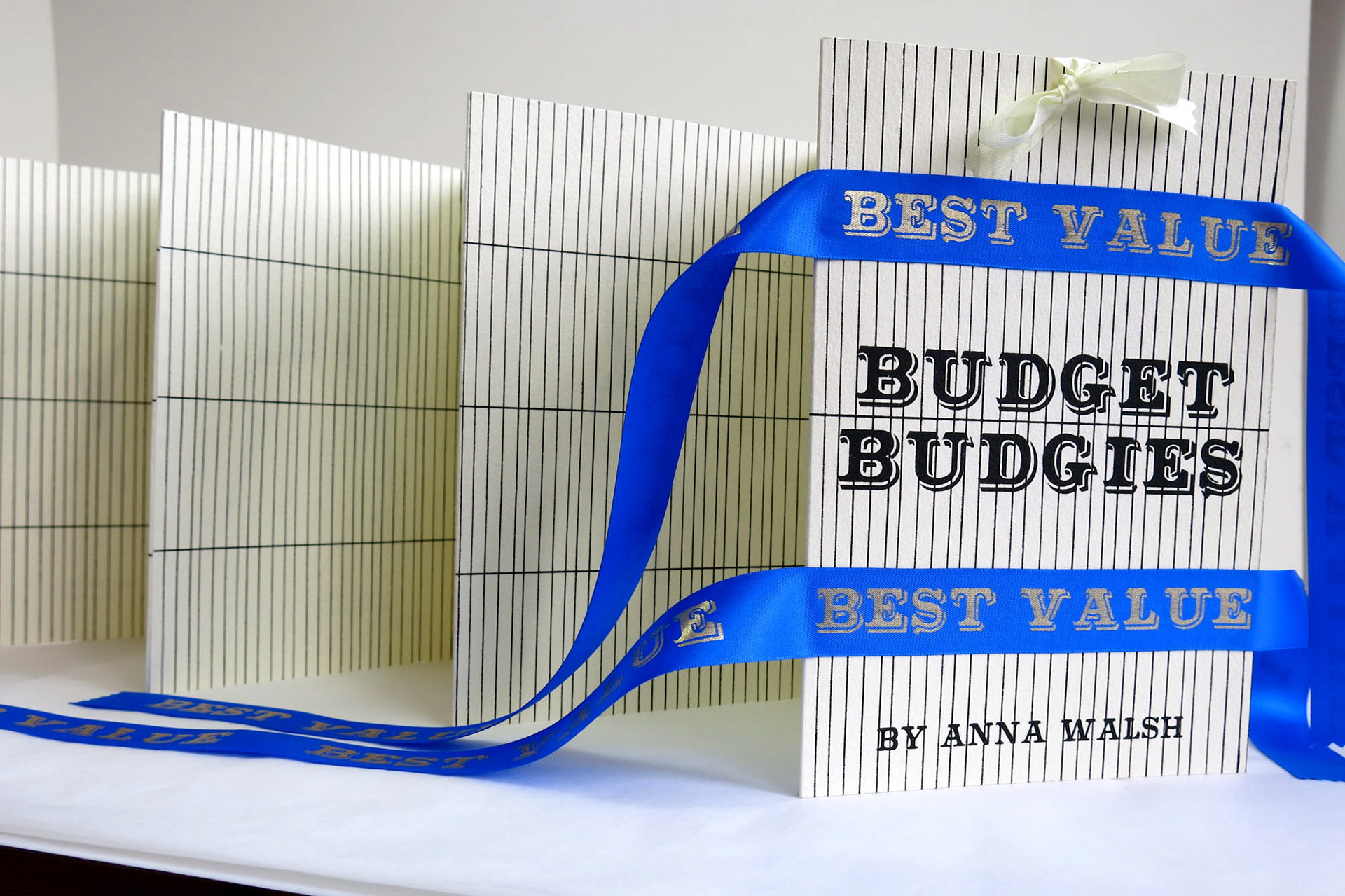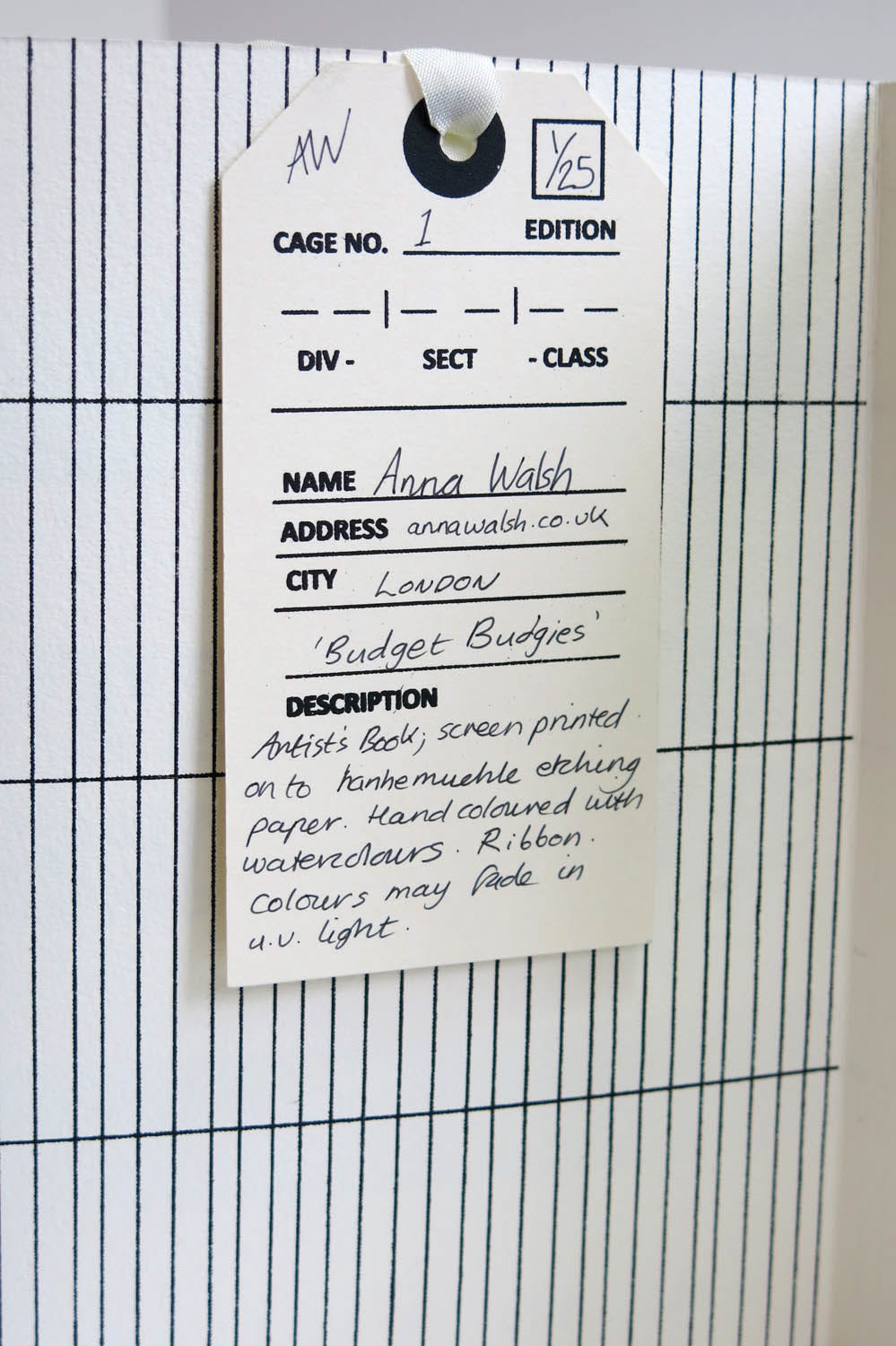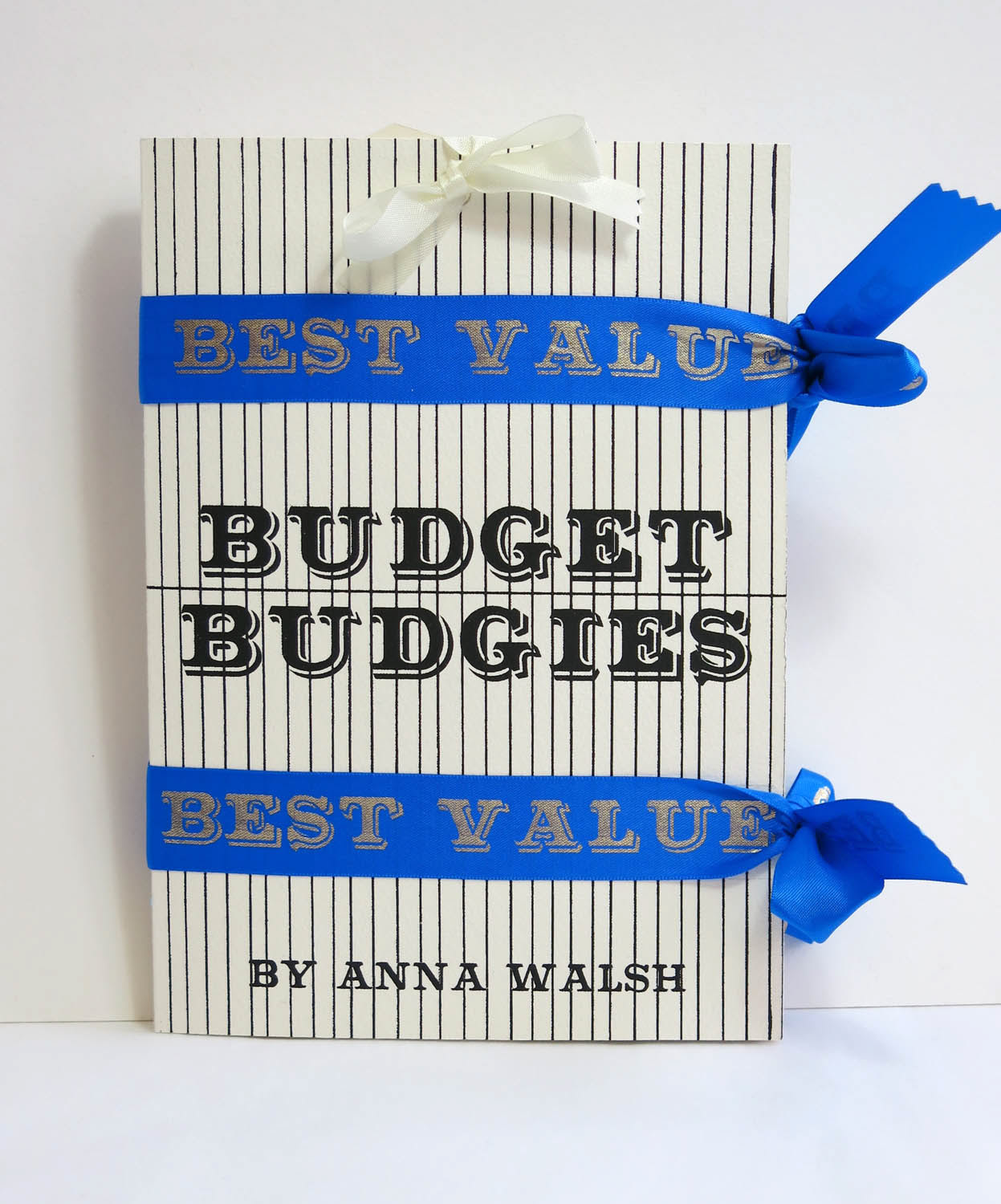 Camberwell Gold Lucky Dip Bag
Garudio Studiage were commissioned by Camberwell Arts Week 10th anniversary to create a lucky dip bag to be given away during the festival. We came up with the idea of a special Camberwell colouring book of the pubs of Camberwell as they were 10 years before (1994) and as hey were at present (2014). I drew the pubs (digitally for a change!) in their various guises and designed a special rainbow rubber and set of pencils to go with it. They were all put together in a special Camberwell God lucky bag with 2 Camberwell beauty cards, designed and printed by Chris Ratcliffe.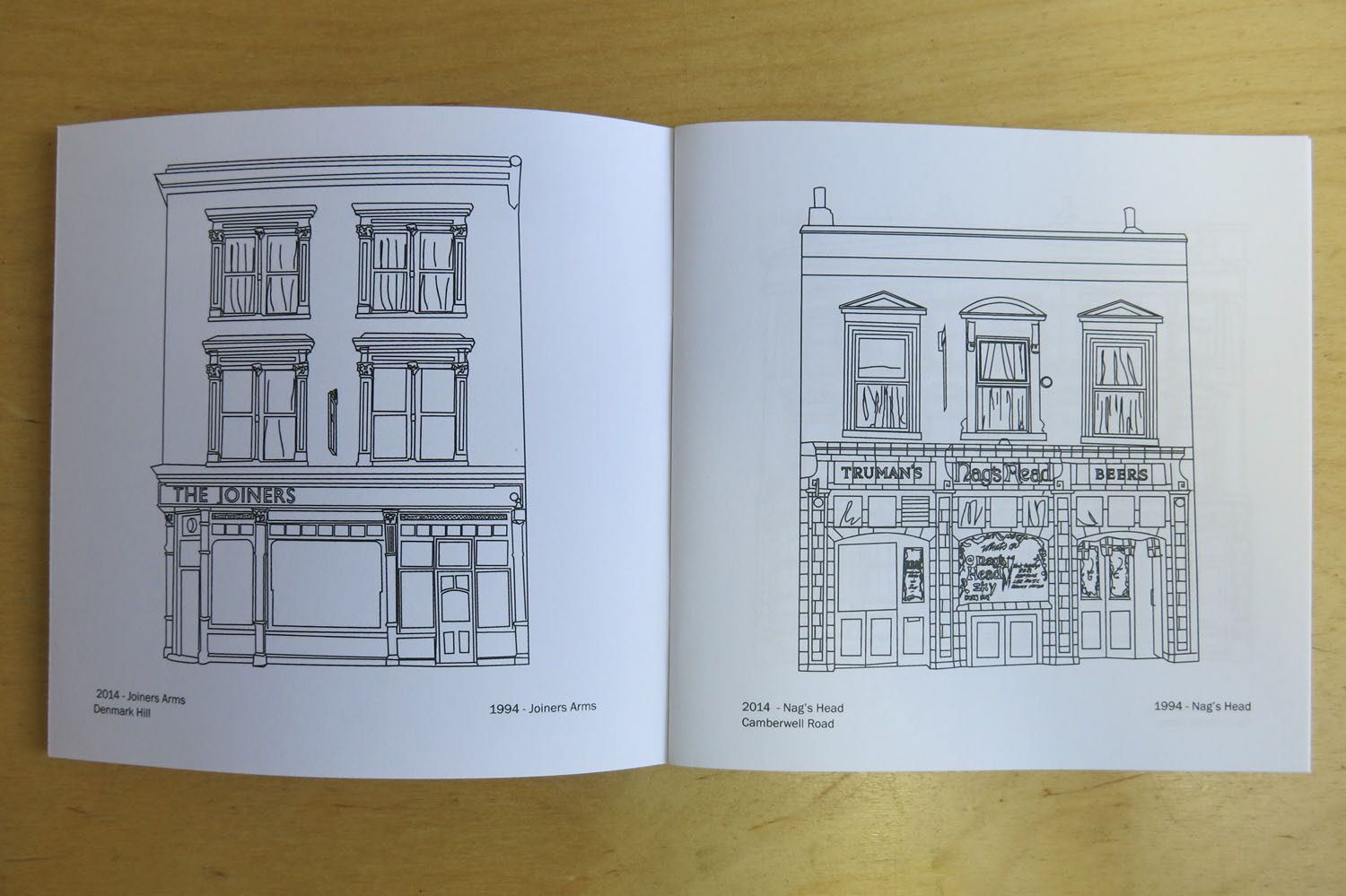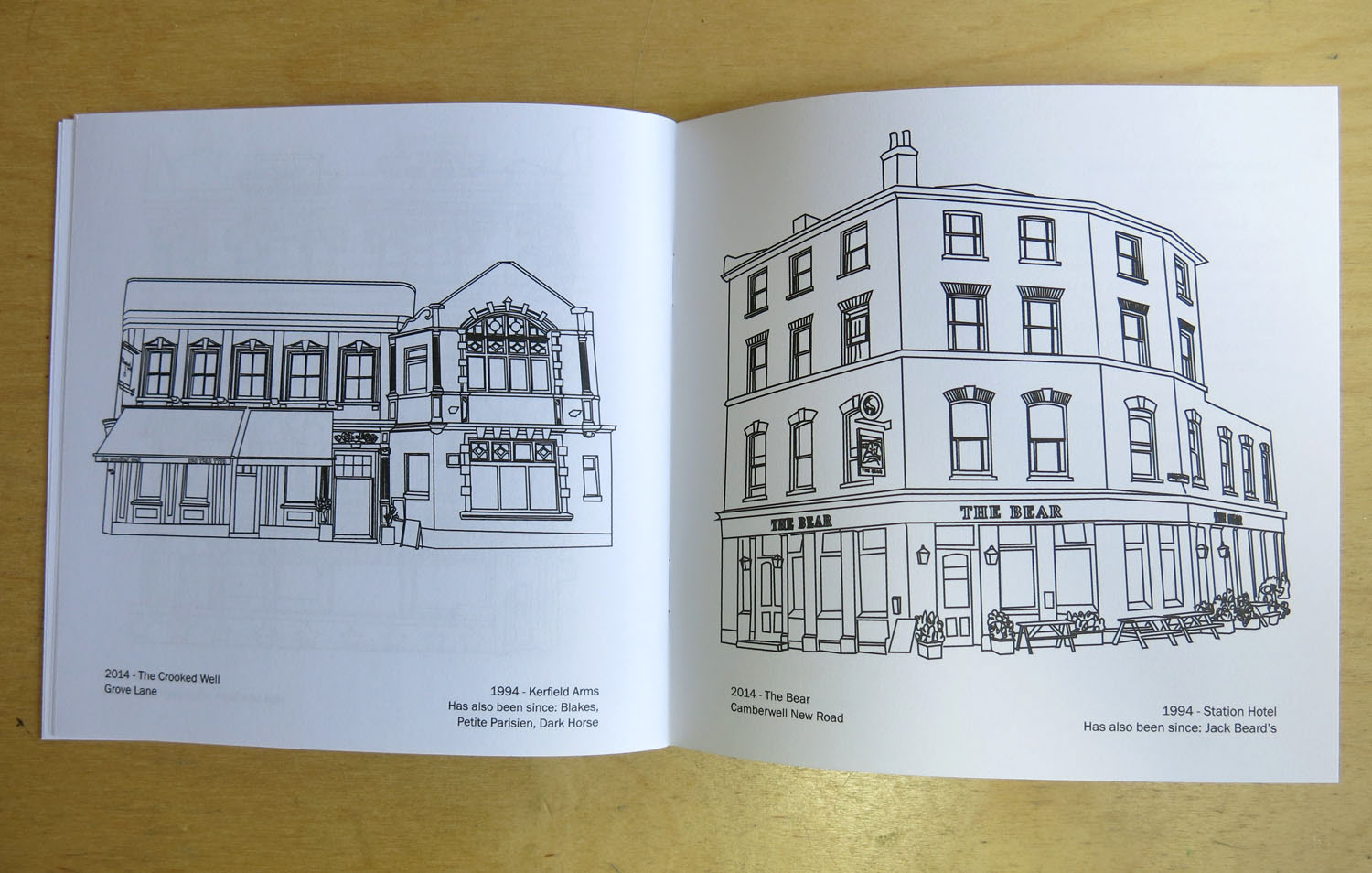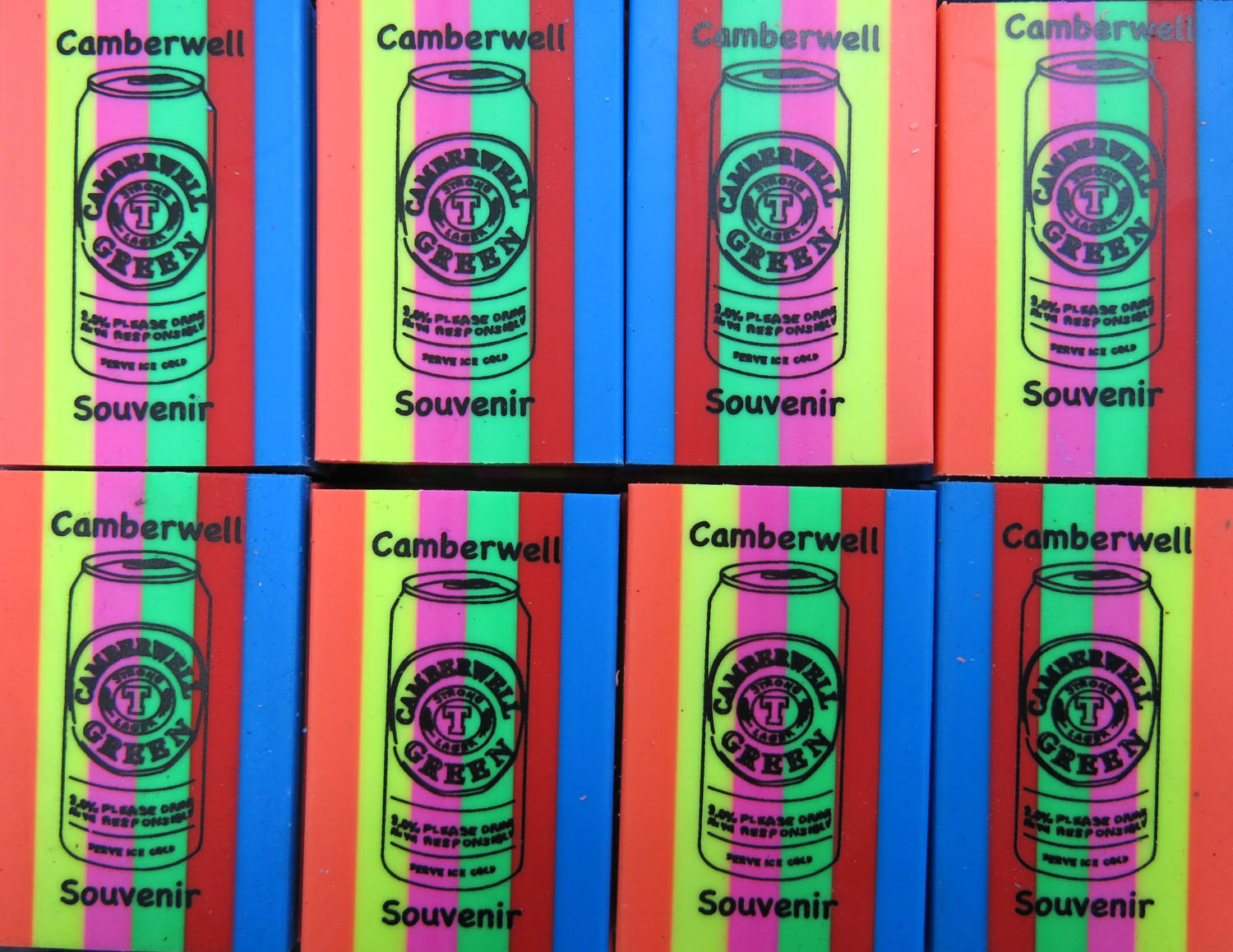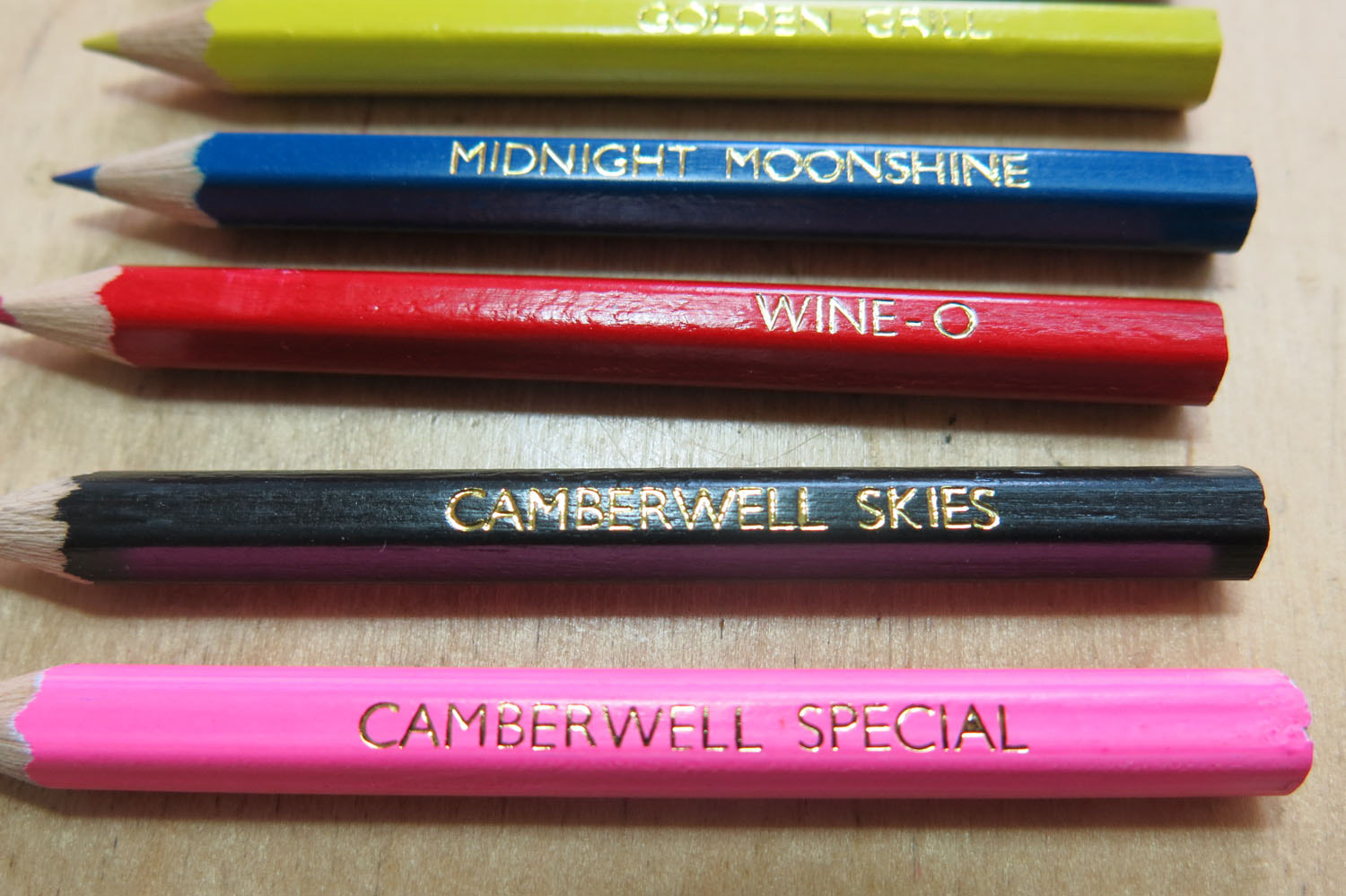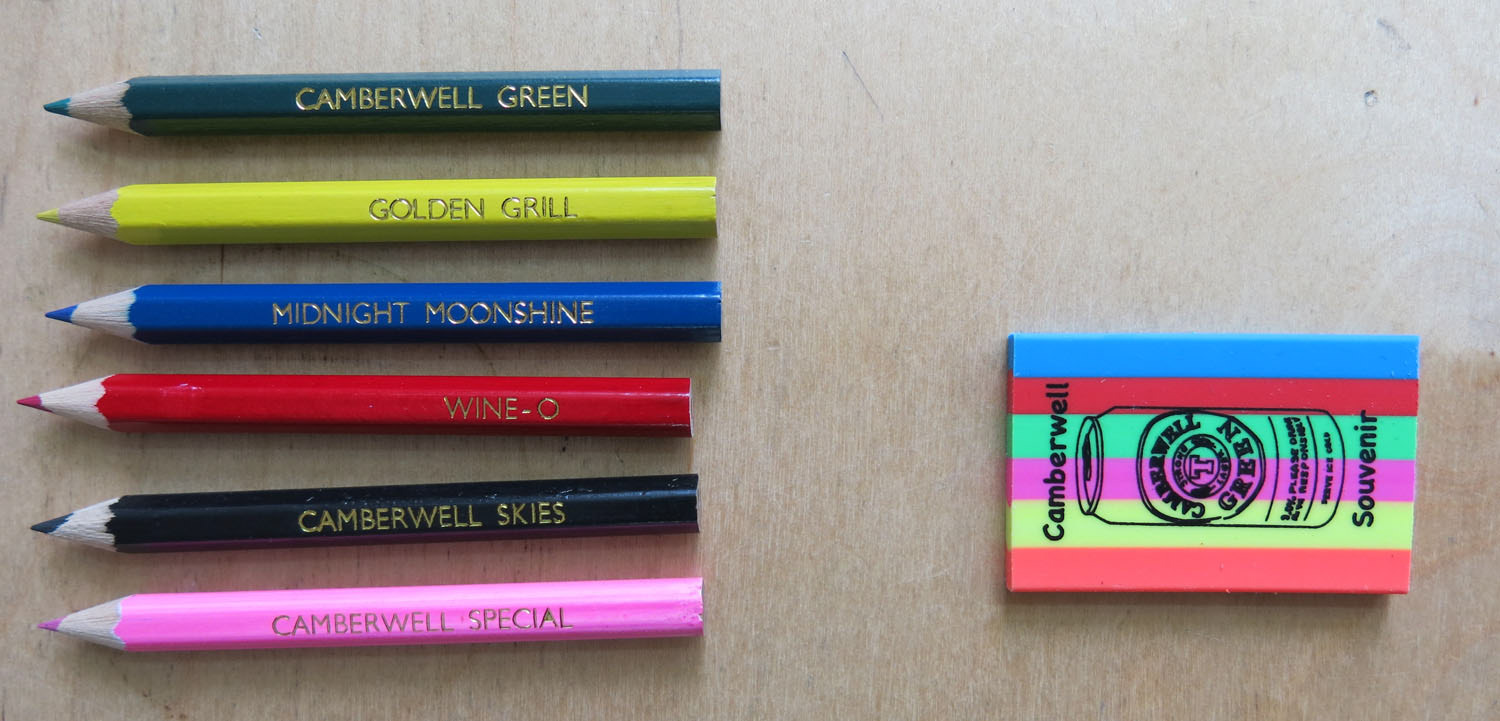 Often, memories we have as children remain in our unconscious and affect us as adults, although we may not be aware of this. Sigmund Freud believed many of these memories become latent (still exist but we are unaware of them) in our unconscious, but can still be accessed through our dreams.
These pieces make use of the toy (particularly horses) to represent these childhood memories that make up the adult psyche. I use the book to create a journey, travelling through layers of the unconscious as the pages are turned. The horse is symbolic of my own childhood, as well as many young girls dreams and fantasies. It is also a symbol of journeying, freedom, and innocence.
The blue fuzzy quality of the images creates an ephemeral, deep, dream like atmosphere
'Time to Wake Up...
' 2001.16 page digitally produced book 24 x 18 cms (closed) below.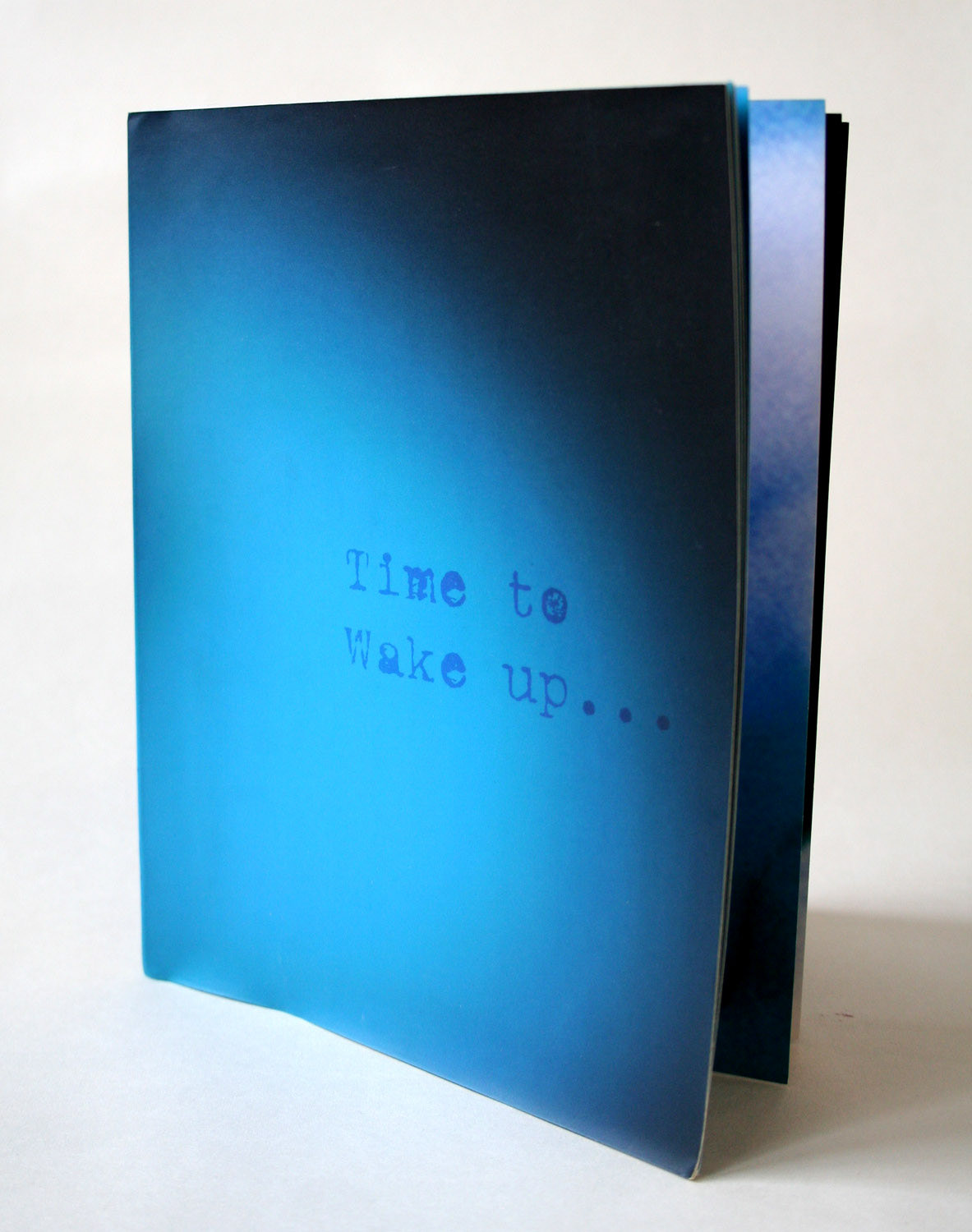 Envelopes, rubber stamps, cyanotype print on paper which fades on contact with u.v. light (to be saved by placing in water for 1 minute). 2001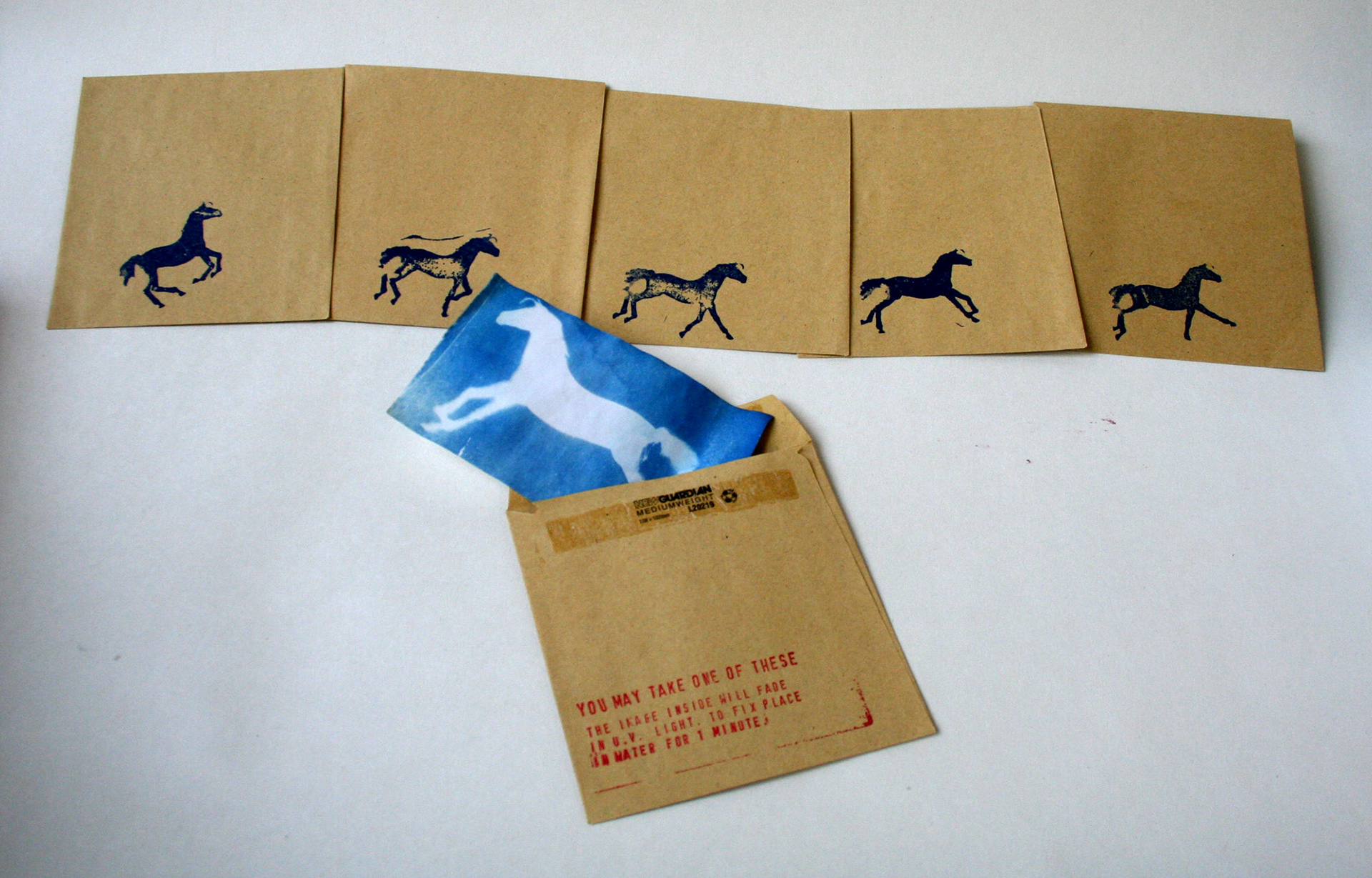 Digitally printed book, 12 pages,11.5cm x 8.5cm (closed). 2001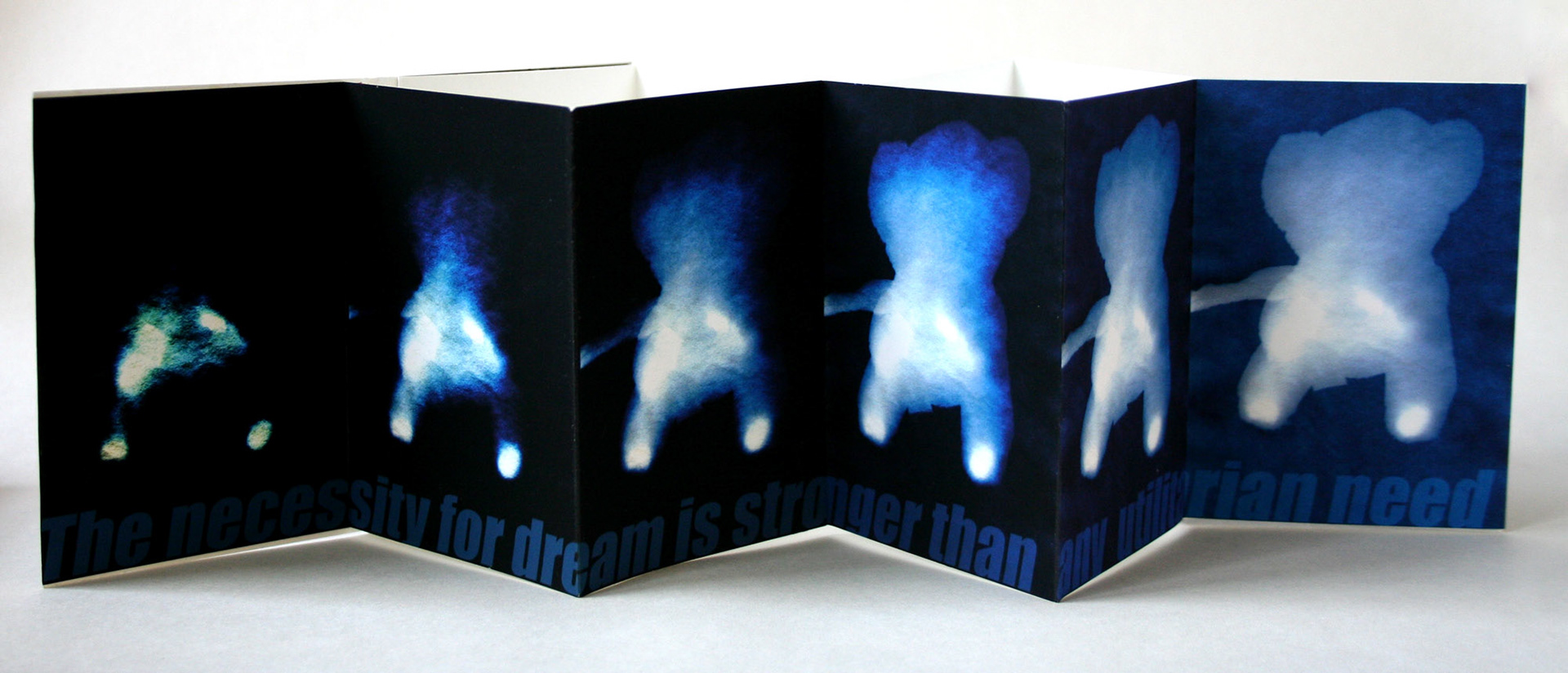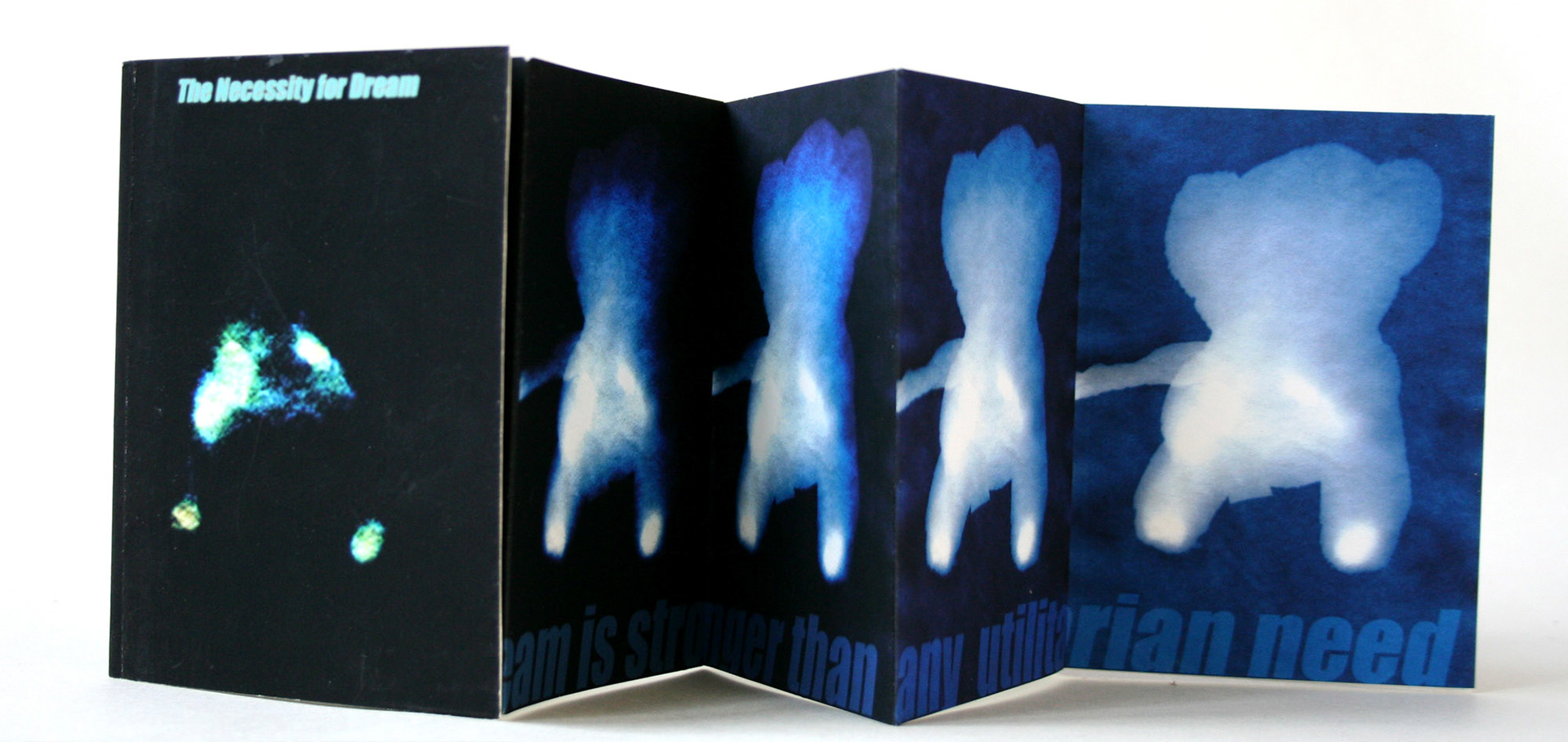 Influenced by Don Quixote by
Miguel de Cervantes and dramatic film stills such as Alfred Hitchcock, creating drama, mystery and tension through photography story telling.
Digitally printed book,16 pages, 31.5cm x 25cm (closed). 2002.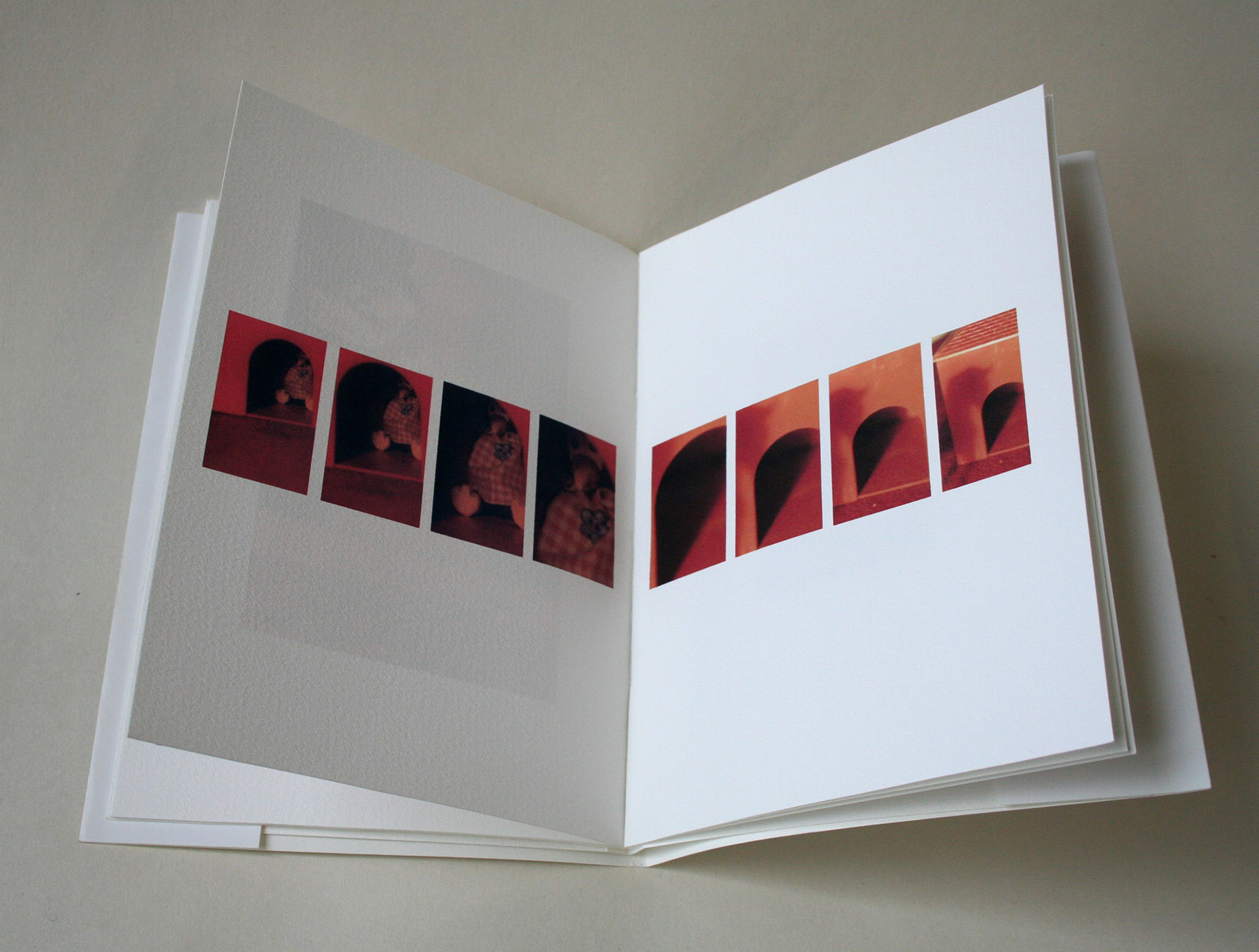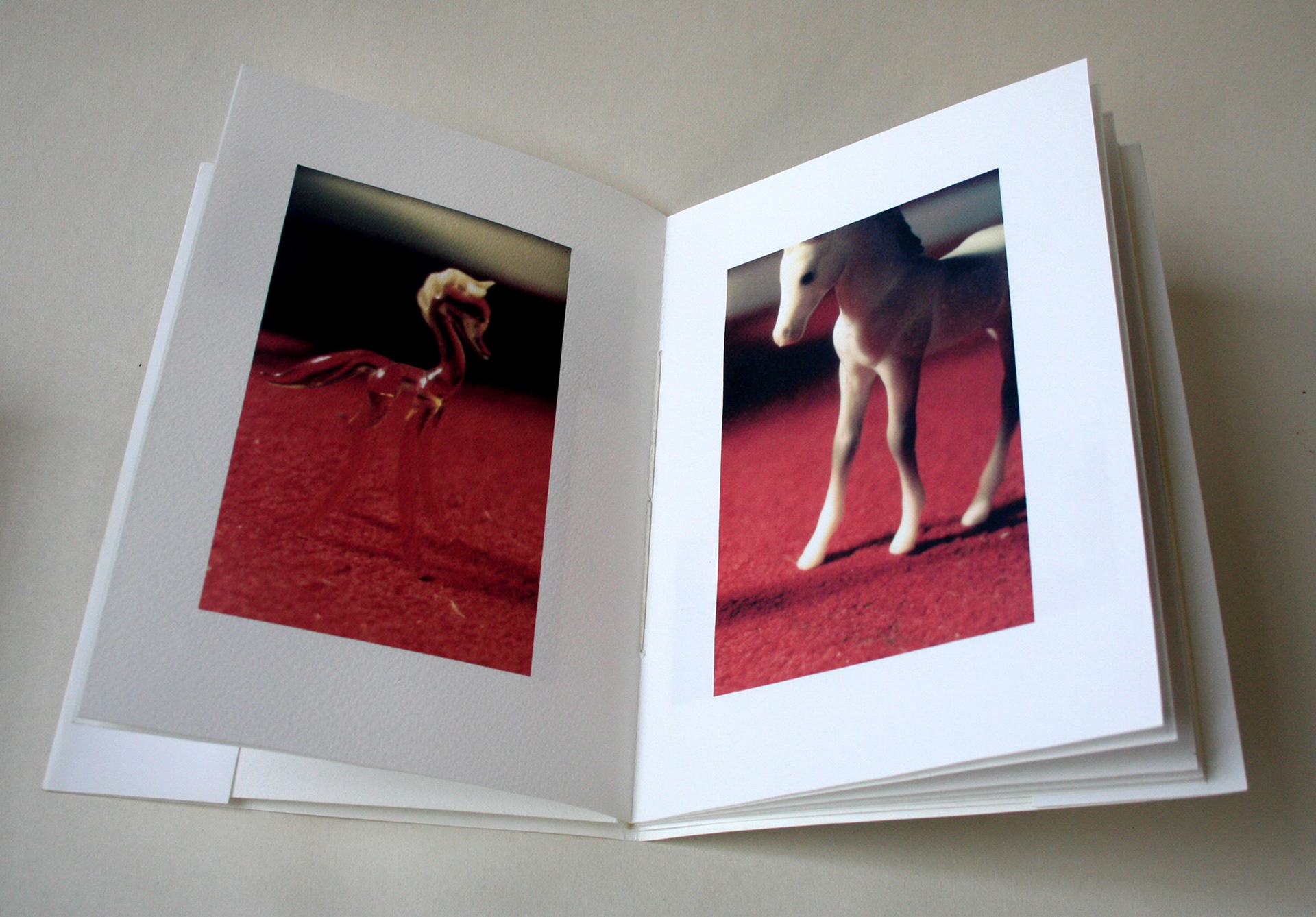 Untitled
2001. Photograph, tracing paper, letter transfers.
The Lark Ending
2000. Photocopy on acetate and paper
Both these books were exploring feelings of loss and memory, after the death of my mother. The Lark Ascending was her favourite piece of music and was played at her funeral