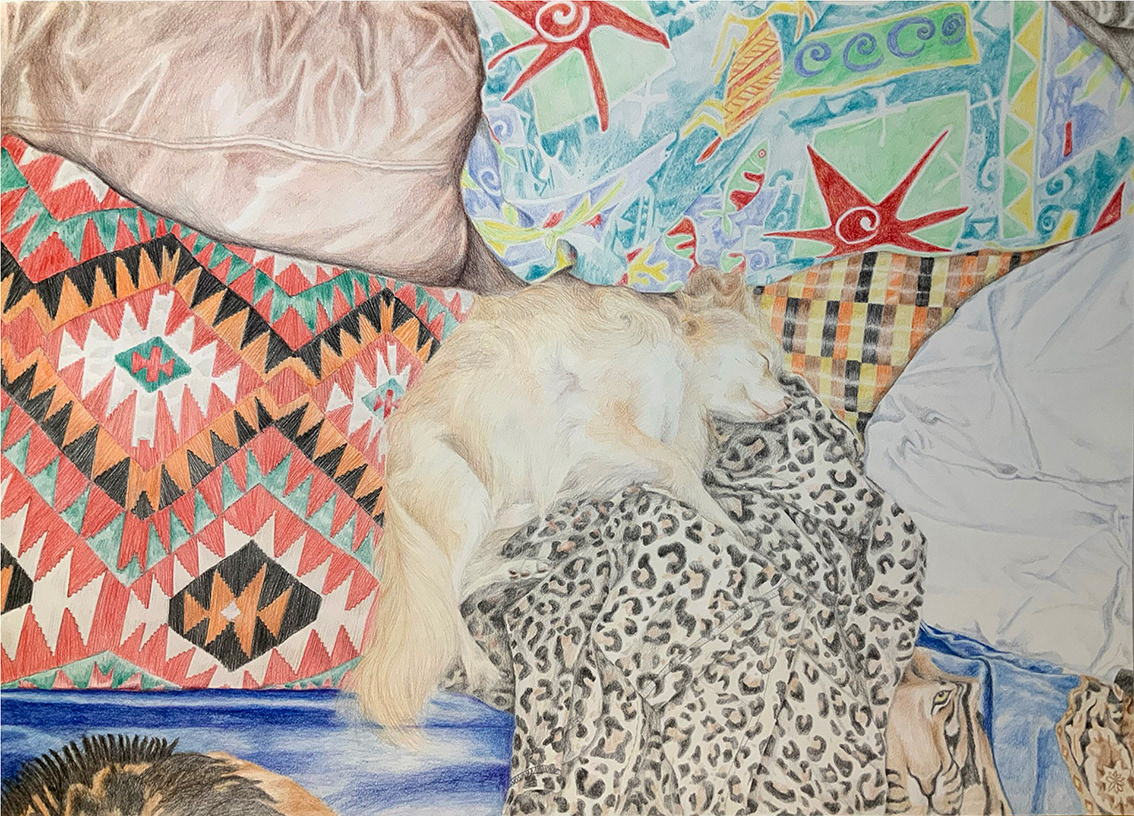 Colour pencil drawing of my dog sleeping on the sofa during lockdown (2021) A2 size.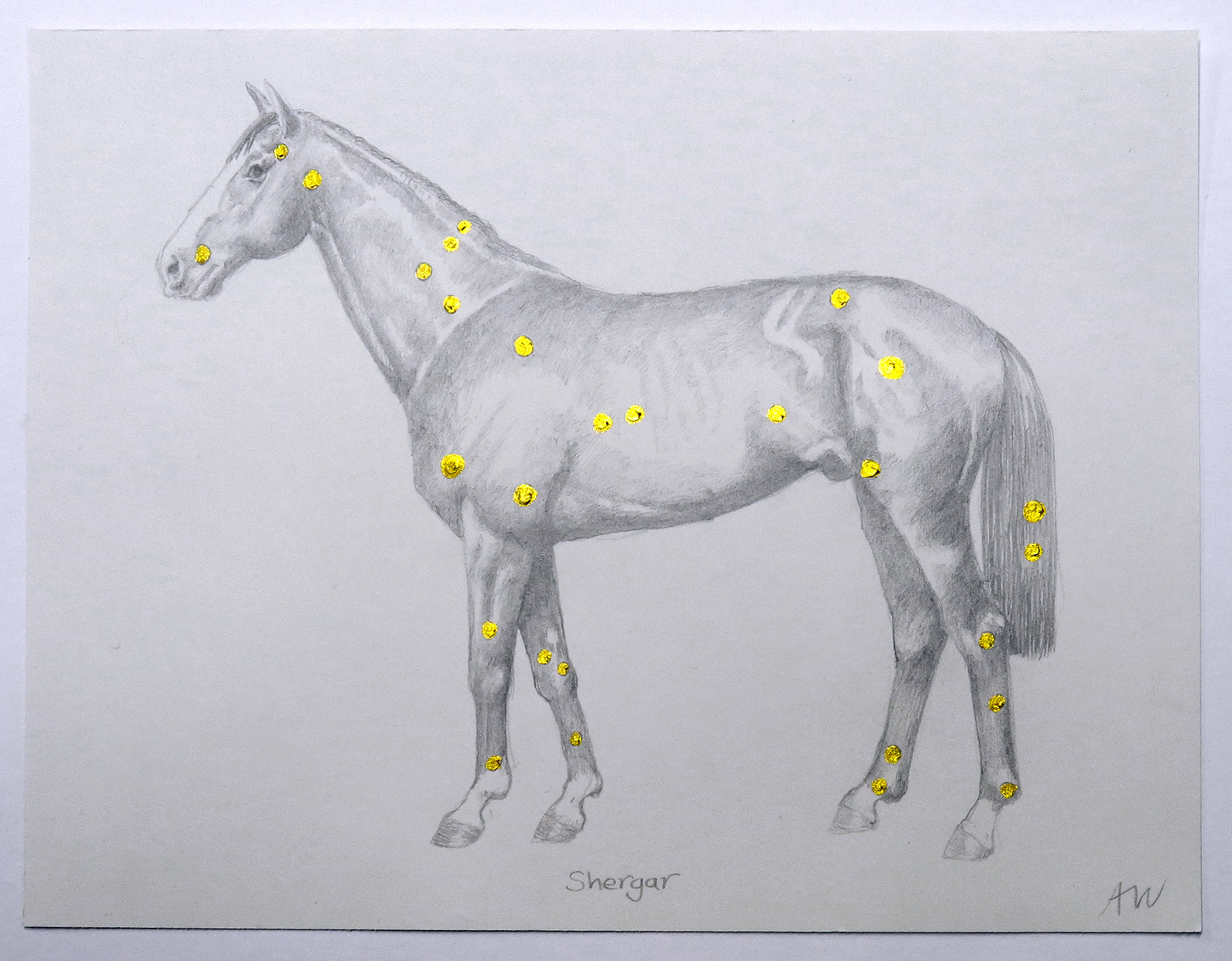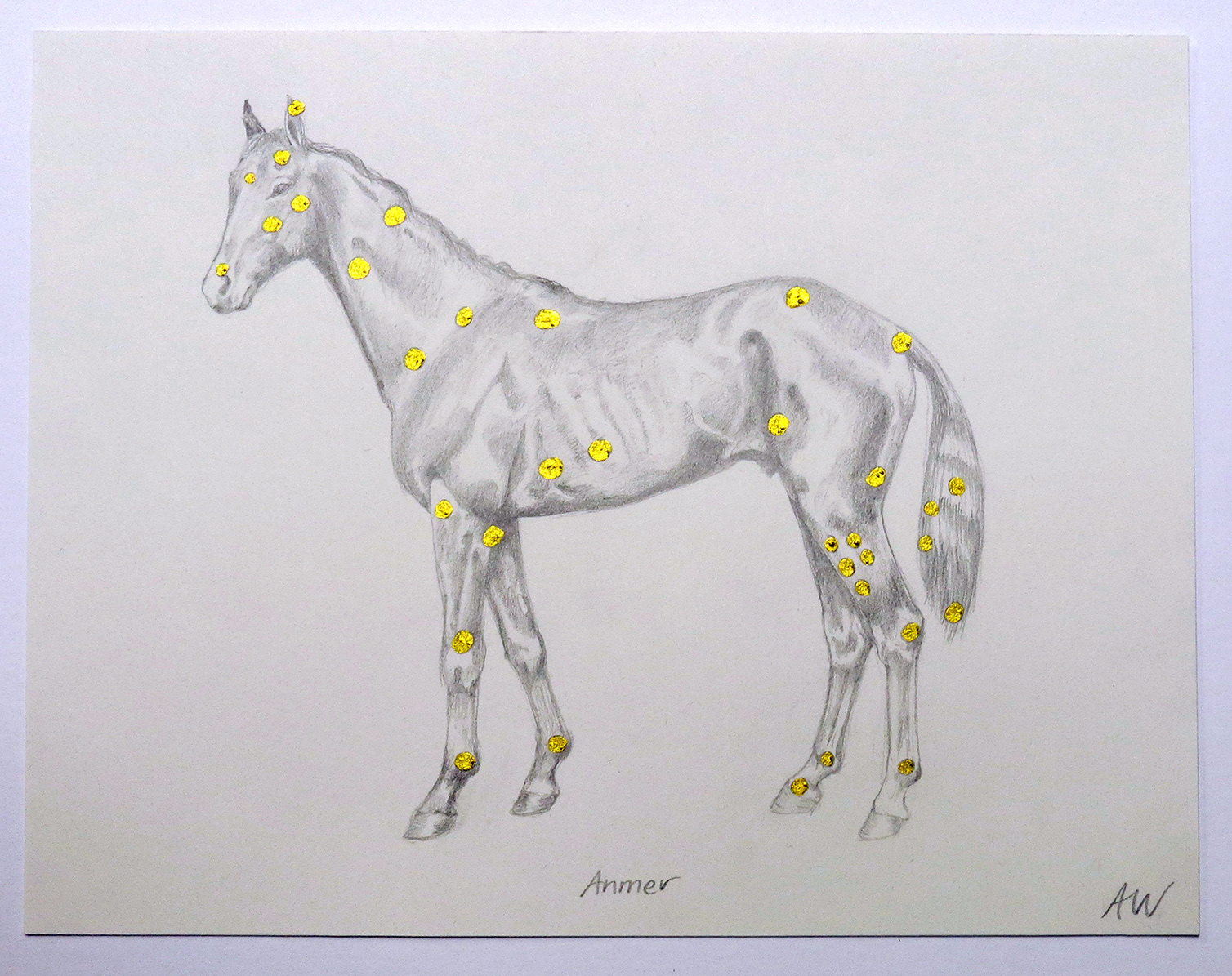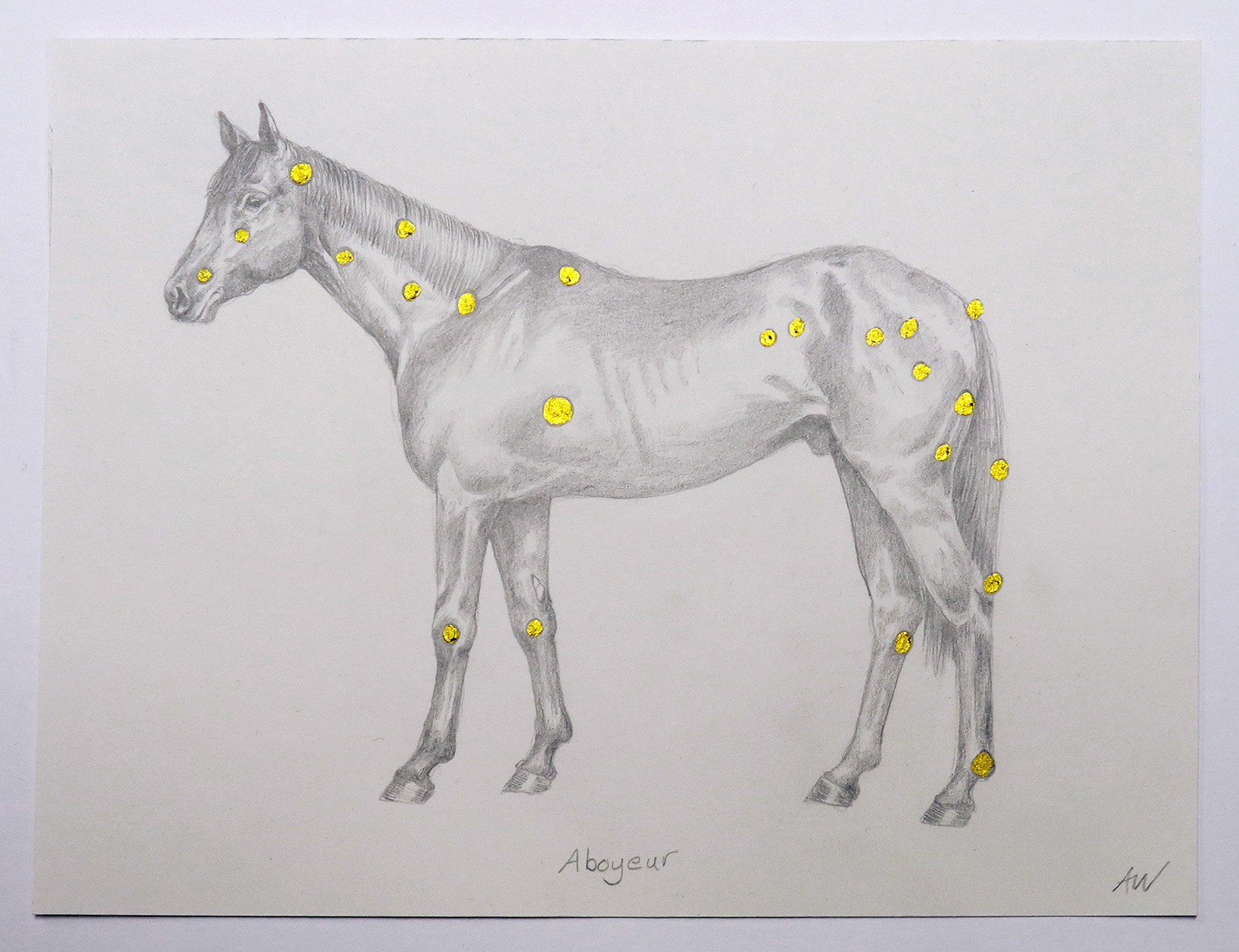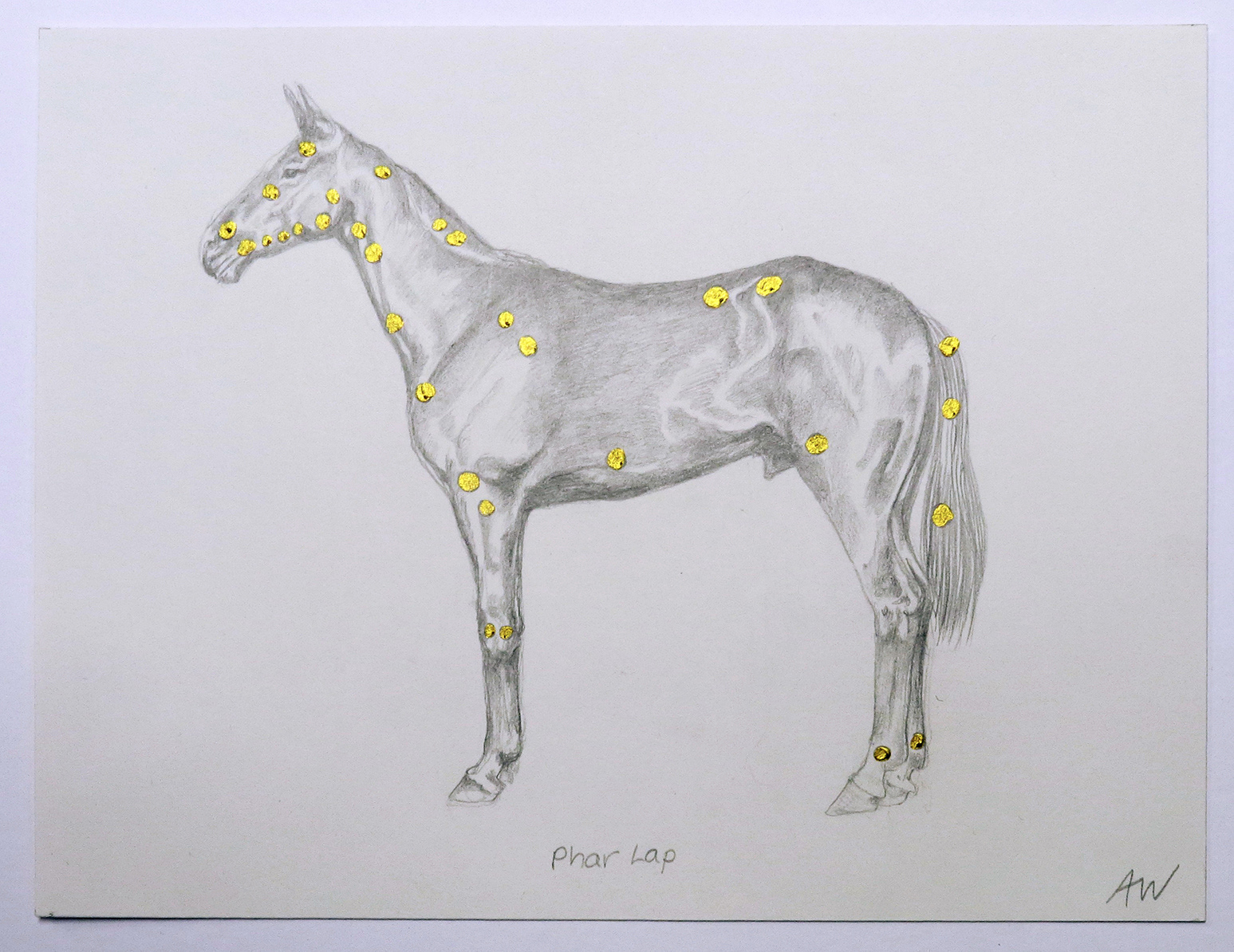 Shergar, Anmer, Aboyeur and Phar Lap
All pencil and metallic paint on paper
This series of drawings depict racehorses with unusual or mysterious stories, highlighting the entangled sociopolitical relationships we have with animals, and how these can profoundly affect the lives of both human and animal. The gold dots represent star constellations, based on pictures from 'The Book of Fixed Stars', an astronomical text by Abd al-Rahman al-Sufi in around 964. The astrological myths and legends fascinate me as a system that combines both poetic symbol and hard fact, describing the relationships between the invisible (human imagination) and visible (stars).
Shergar was a famous Irish bred British trained racehorse, who was stolen from the stud he retired to in 1983 by the IRA (although they have never admitted it). A ransom was demanded but never paid, and Shergar subsequently disappeared, never to be seen again (believed to have been accidentally injured then killed n the kidnapping process).
Anmer was the King's horse who was brought down by suffragette Emily Davison in the 1913 Epsom Derby. Emily sadly later died of her injuries. As a political gesture, Anmer was exiled to Canada to live as a stud horse.
Aboyeur was the horse that actually won the 1913 Epsom Derby, following various controversies. He never won another race and was sold to Russia, only to disappear during the revolution.
Phar Lap was a popular Australian racehorse in the 1930's. He survived one assasination  attempt, only to go on to die in mysterious circumstances. It was only in more recent years it has been confirmed it was arsenic poisoning, thought to have been carried out by American gangsters.
Designs from biro drawings
A selection of designs from various projects, which are largely based on biro drawings