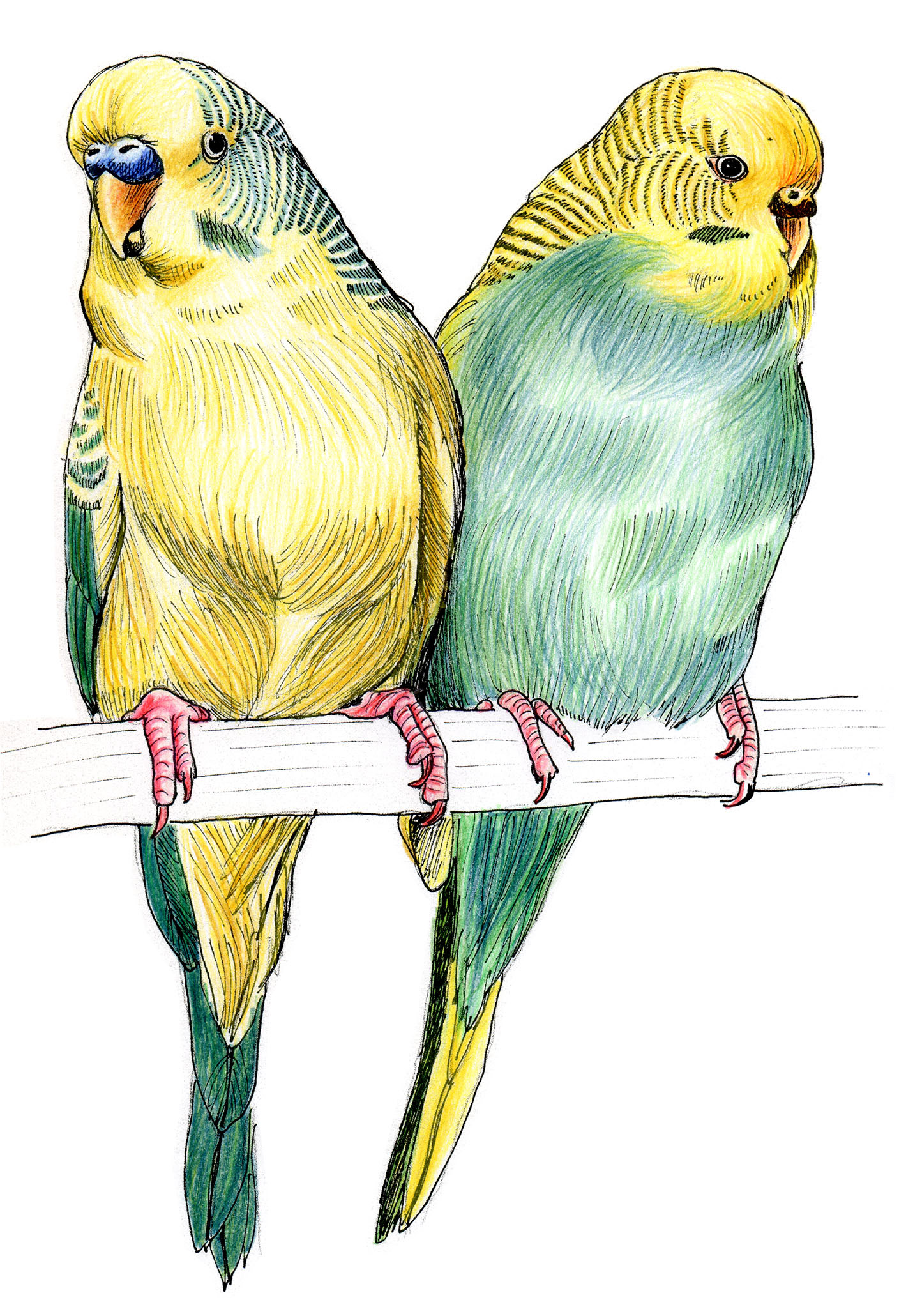 A selection of budgies hand drawn and coloured using colouring pencils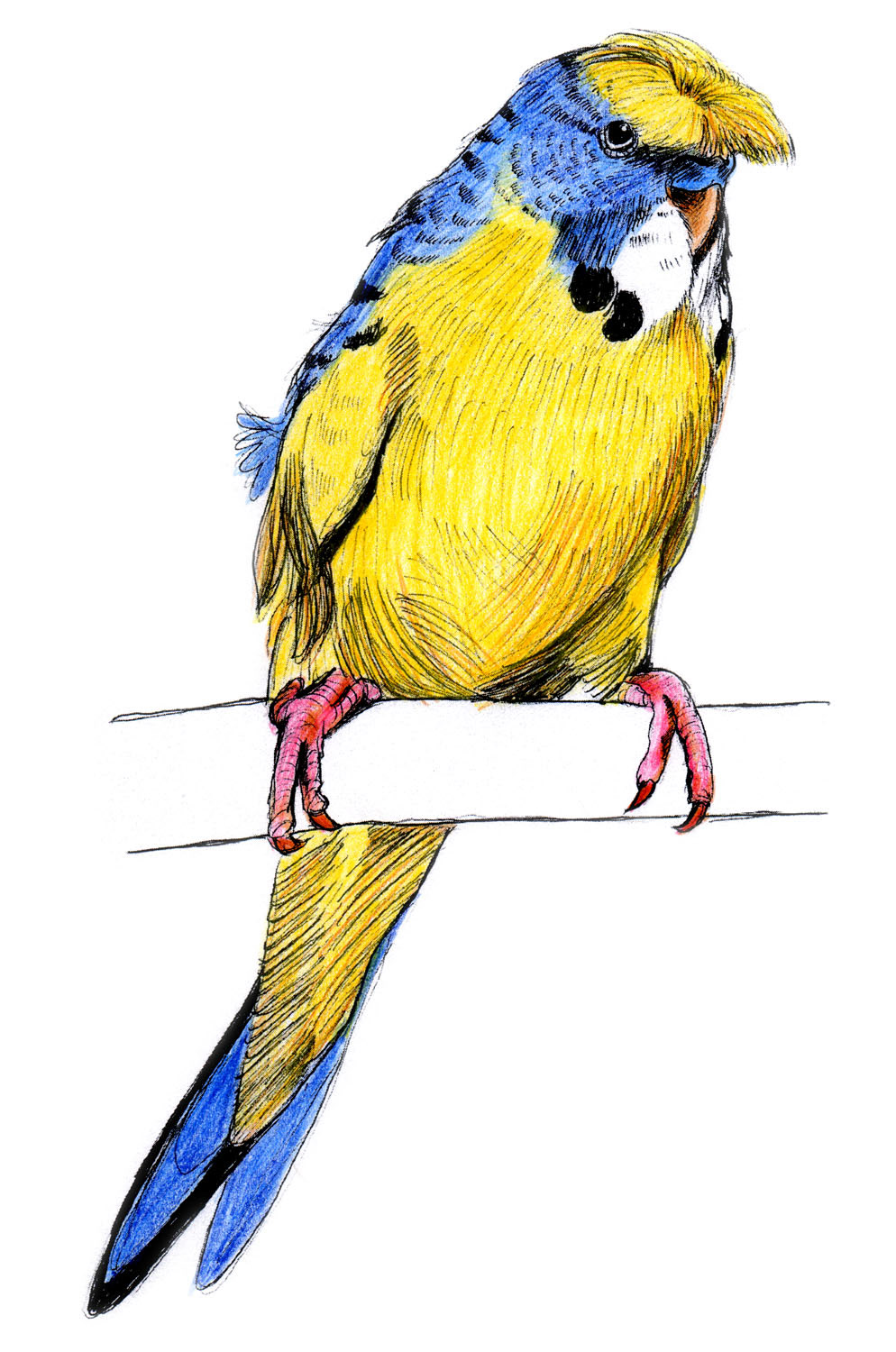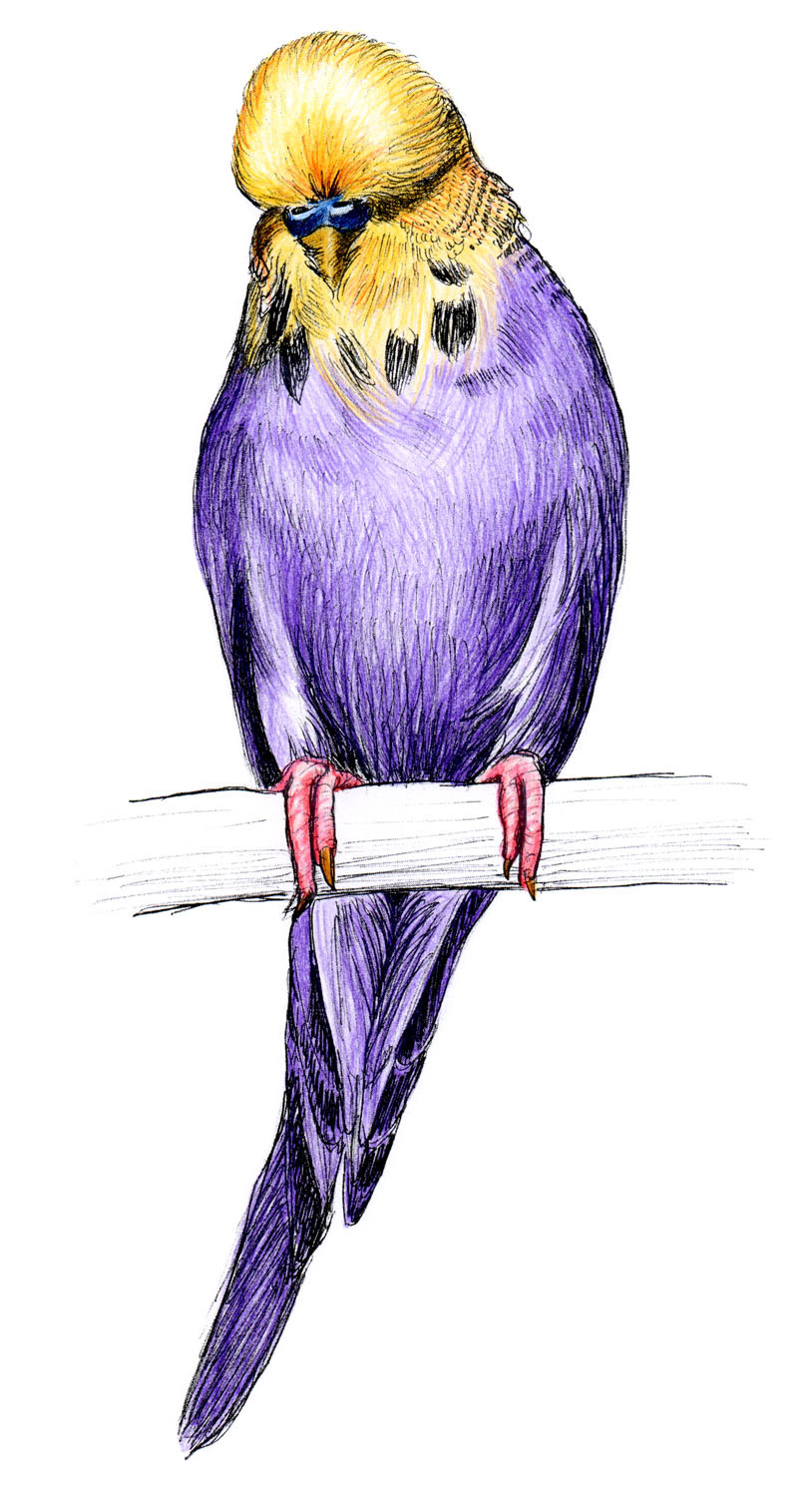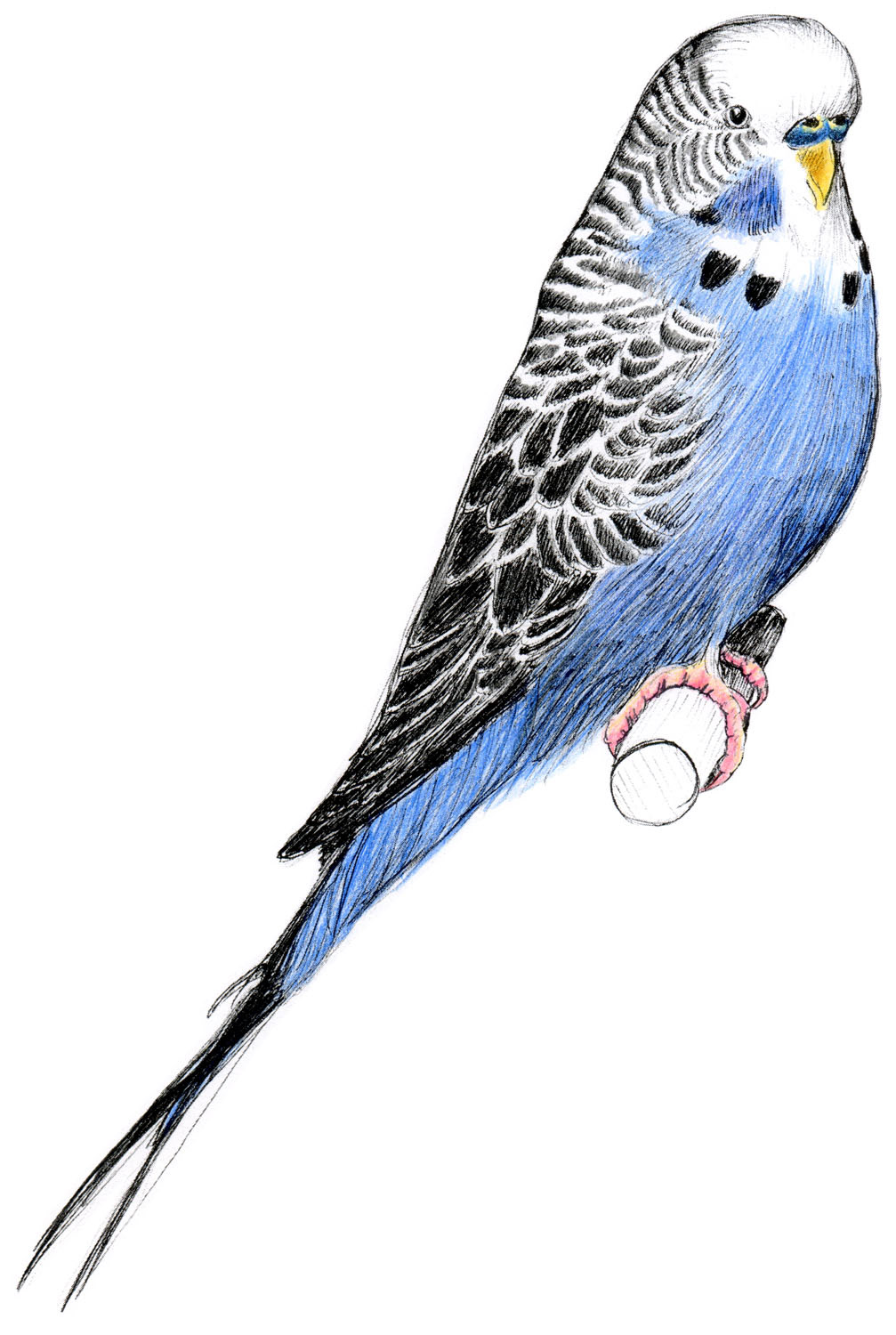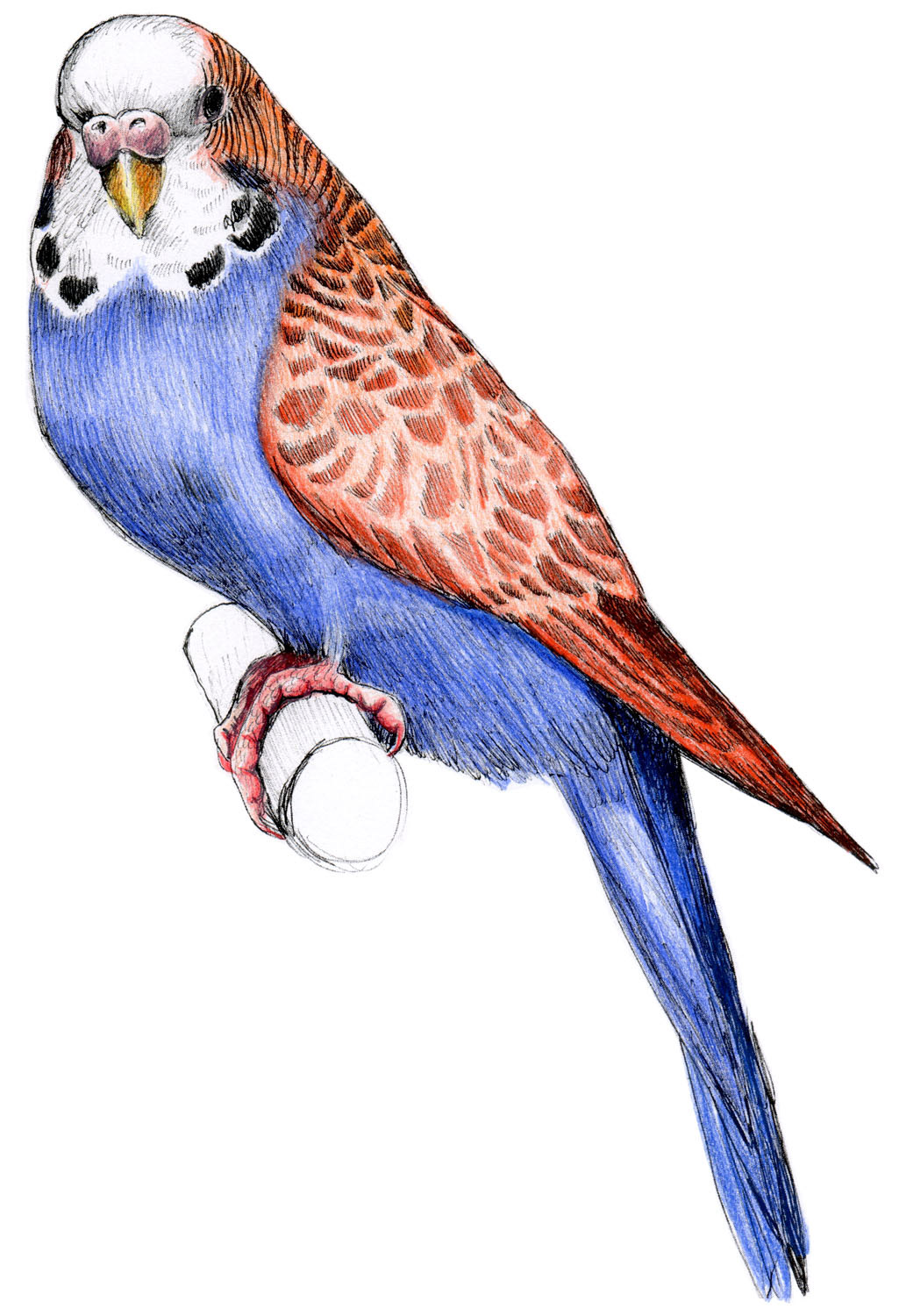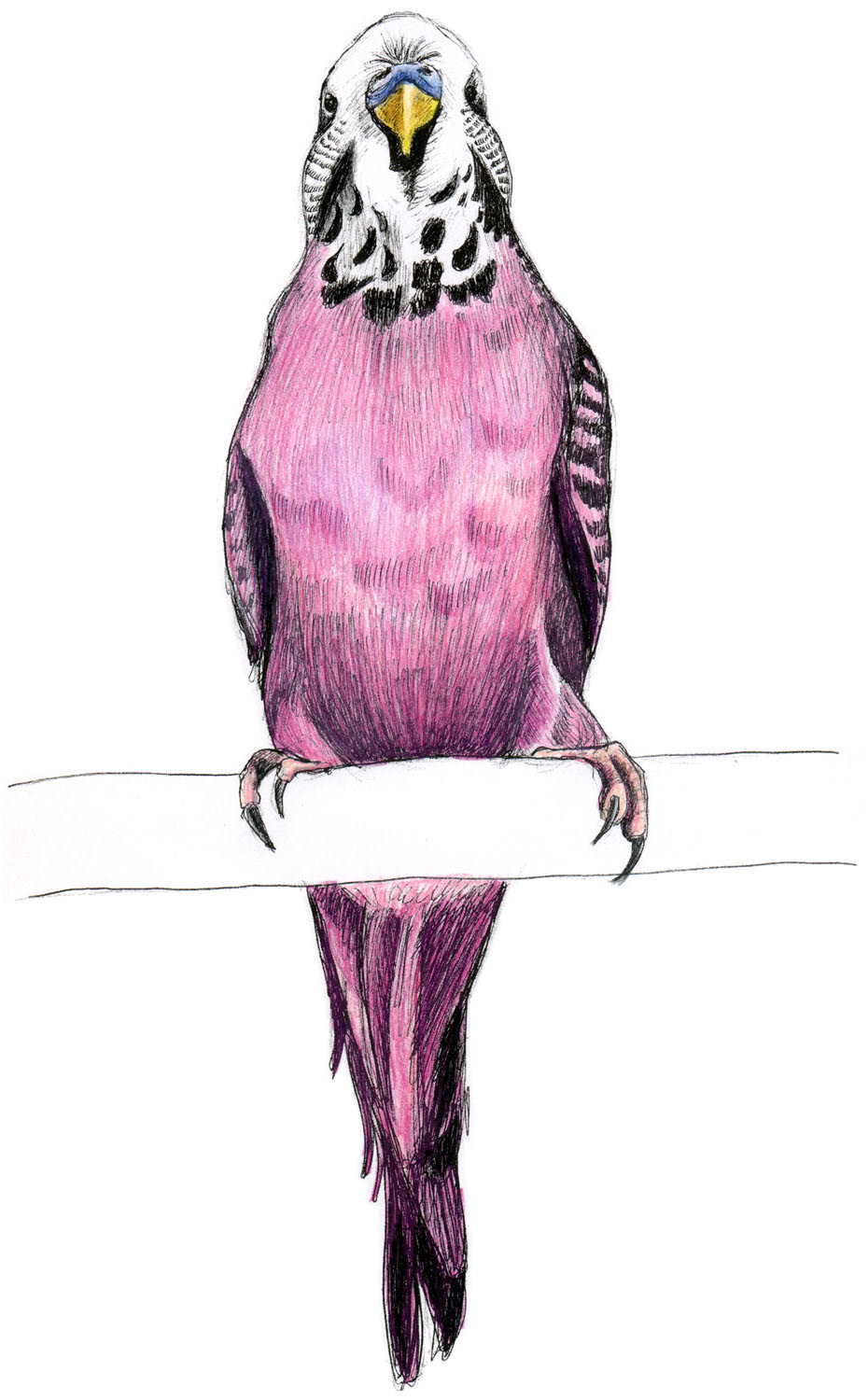 Silverpoint Drawings
Drawings done in silver and other metal point on prepared paper. Its difficult to portray the delicacy and subtlety of this technique in a photograph. The drawing below in approximately 28 x 19.5 inches.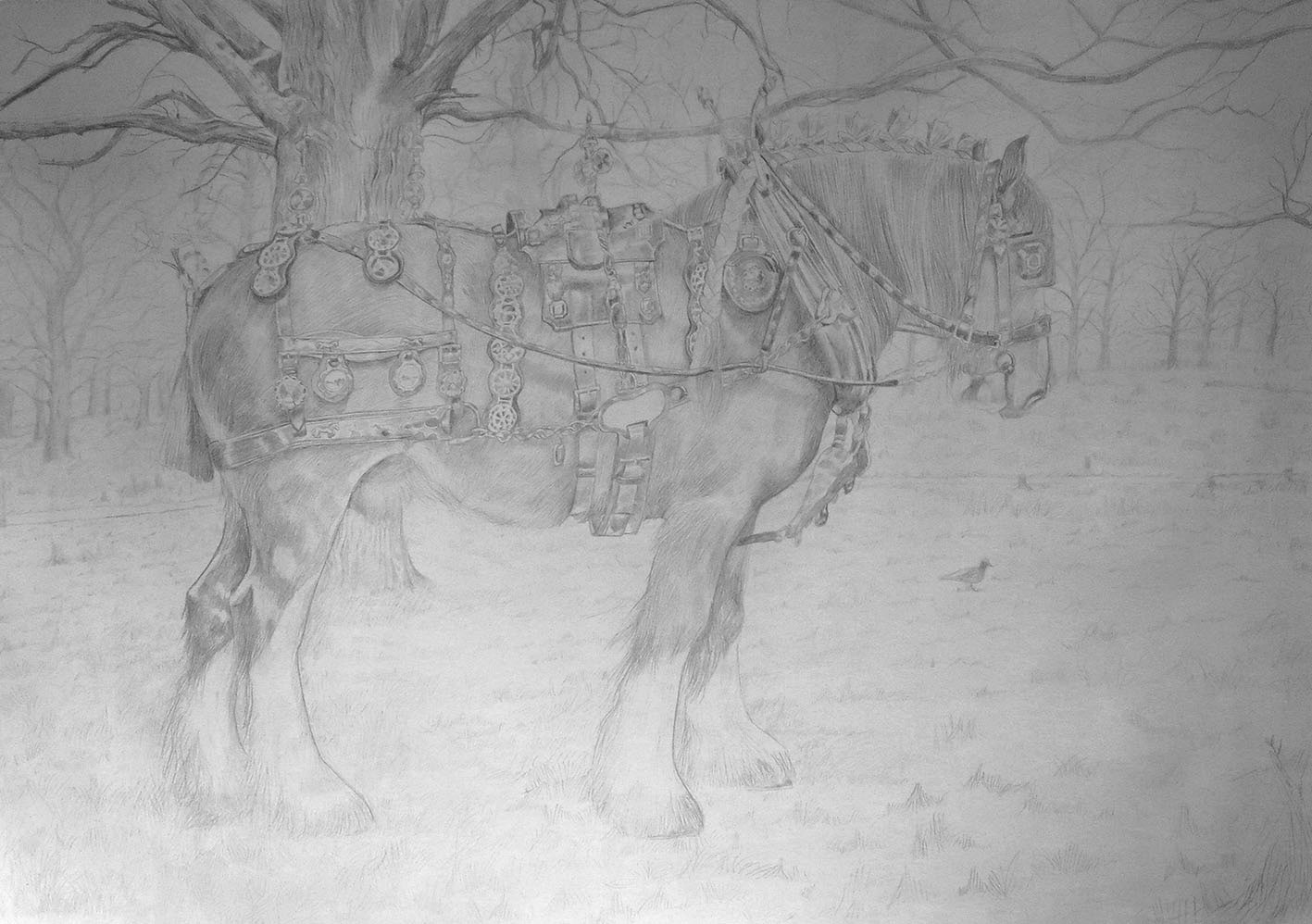 A selection of large scale drawings for the exhibtion 'Fantasy zoo' by Garudio Studiage. Each drawing represents a life size image of the animal. Tiger
100 x 200 cm pencil on paper
; Husky 100 x 125 cm pencil on paper; Mainecoon Cat 100 x 100 cm pencil on paper; 
Arab Foal 100 x 175 cm pencil on paper.