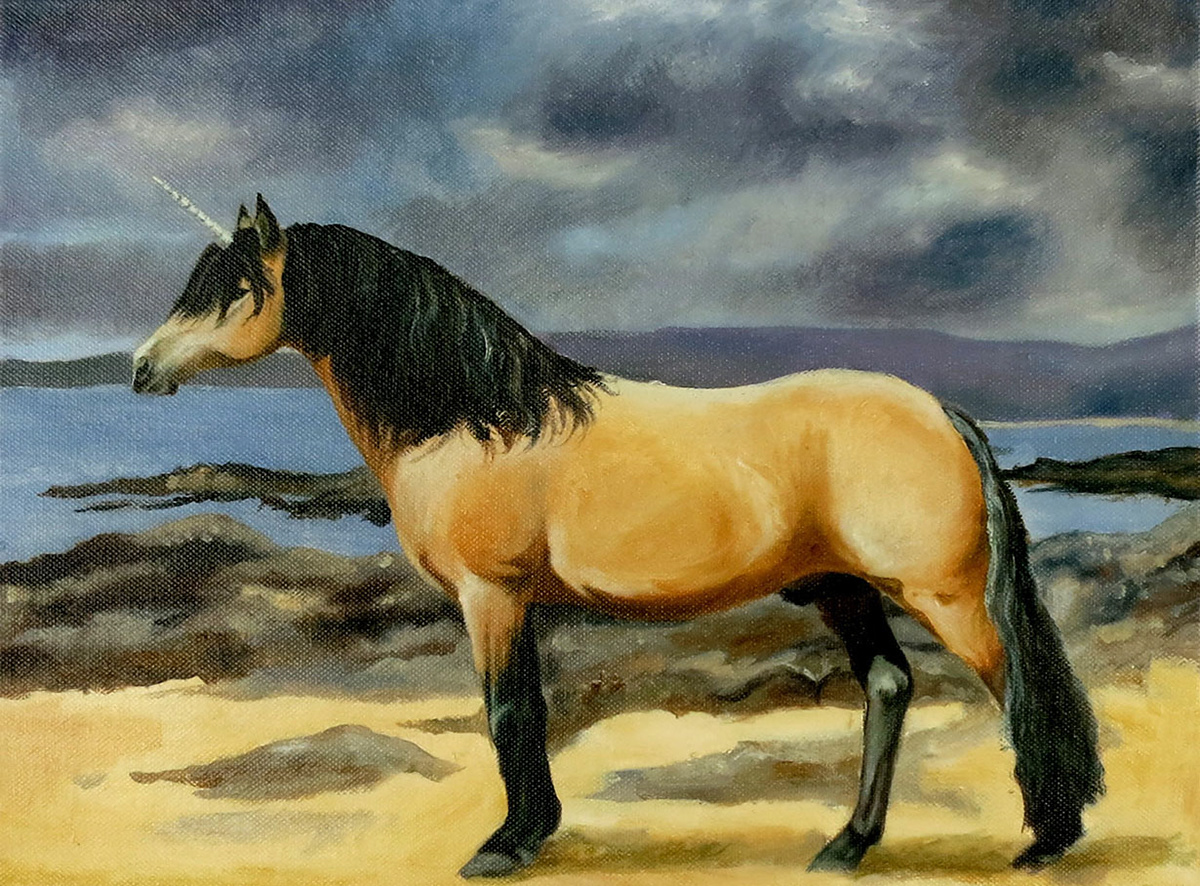 There are many animals caught up in the unicorn legend, which have been commingled over time to produce various descriptions of the mysterious beast. These include the rhinoceros, the ibex, goat, ox, narwhal, okapi, and even the orang-utan!
These vague and ambiguous descriptions have been worked upon by the imaginations of artists and writers over time, and so I am adding mine. The story of the unicorn has been intertwined with those of real animals, most just as strange and fascinating themselves, and reveal just as much about us and our engagement with the natural word, as they do about the unicorn itself.
My paintings are all based on horses and ponies indigenous to the UK and Eire, making the most ordinary equines of our country extraordinary – or perhaps making the extraordinary unicorn ordinary? They are all 12 x 16 inches, oil on canvas.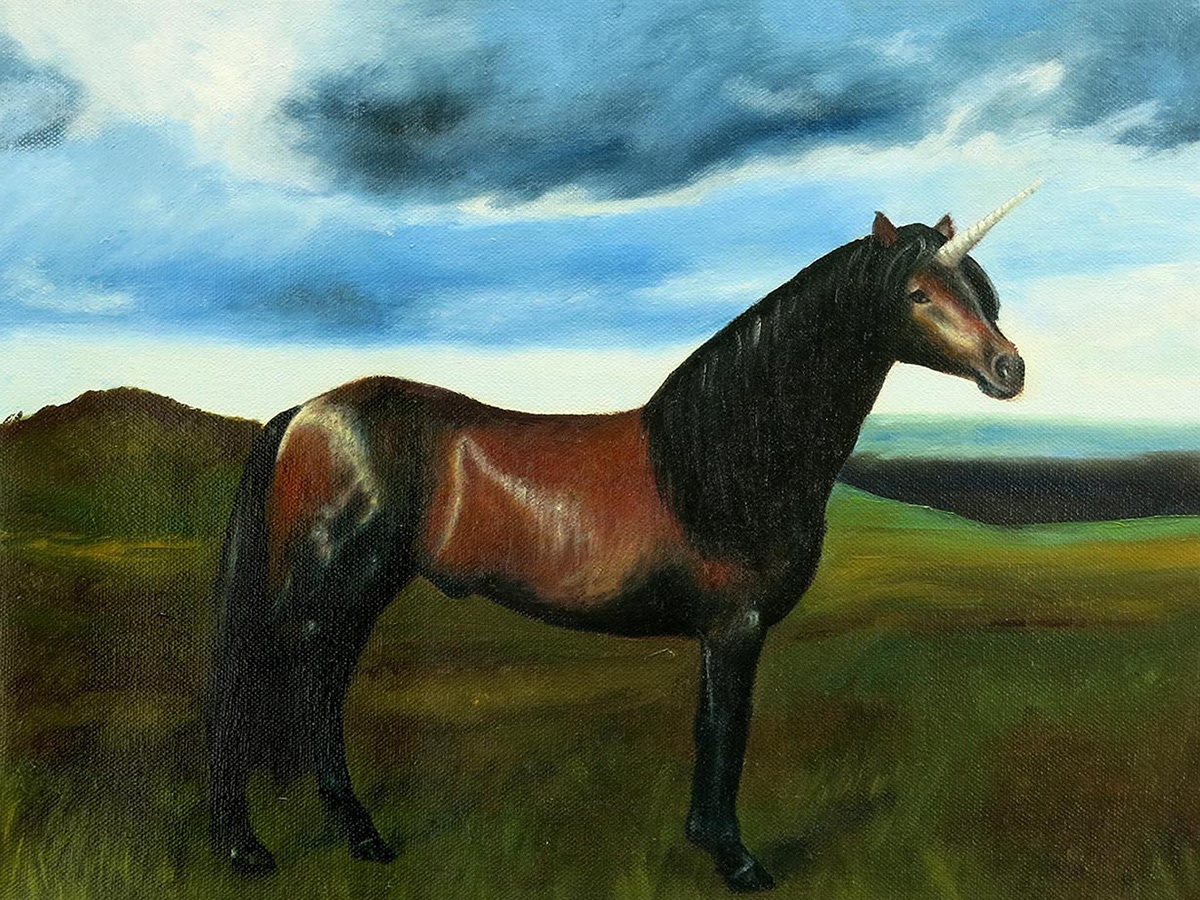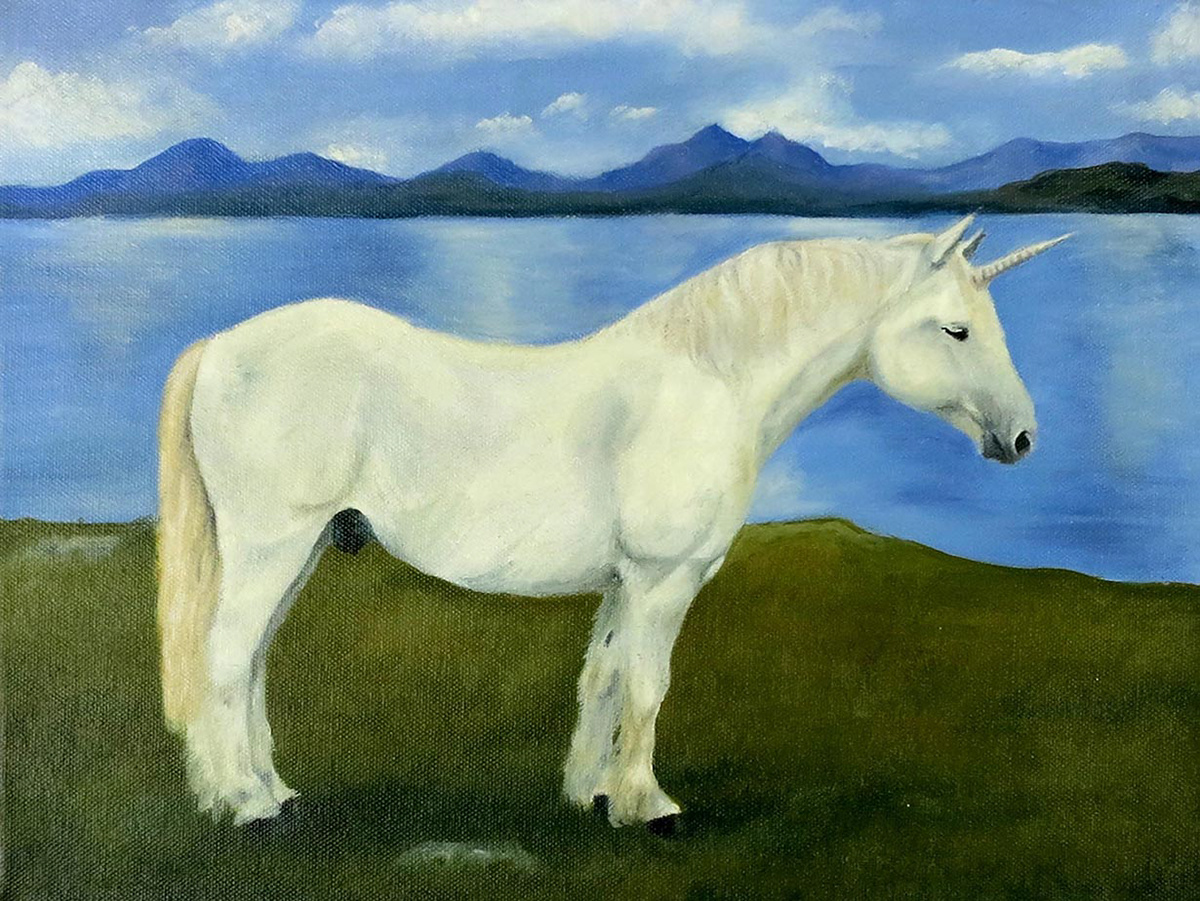 Unicorne Dartmoor                                                                Unicorne Fell                                                           Unicorne Highland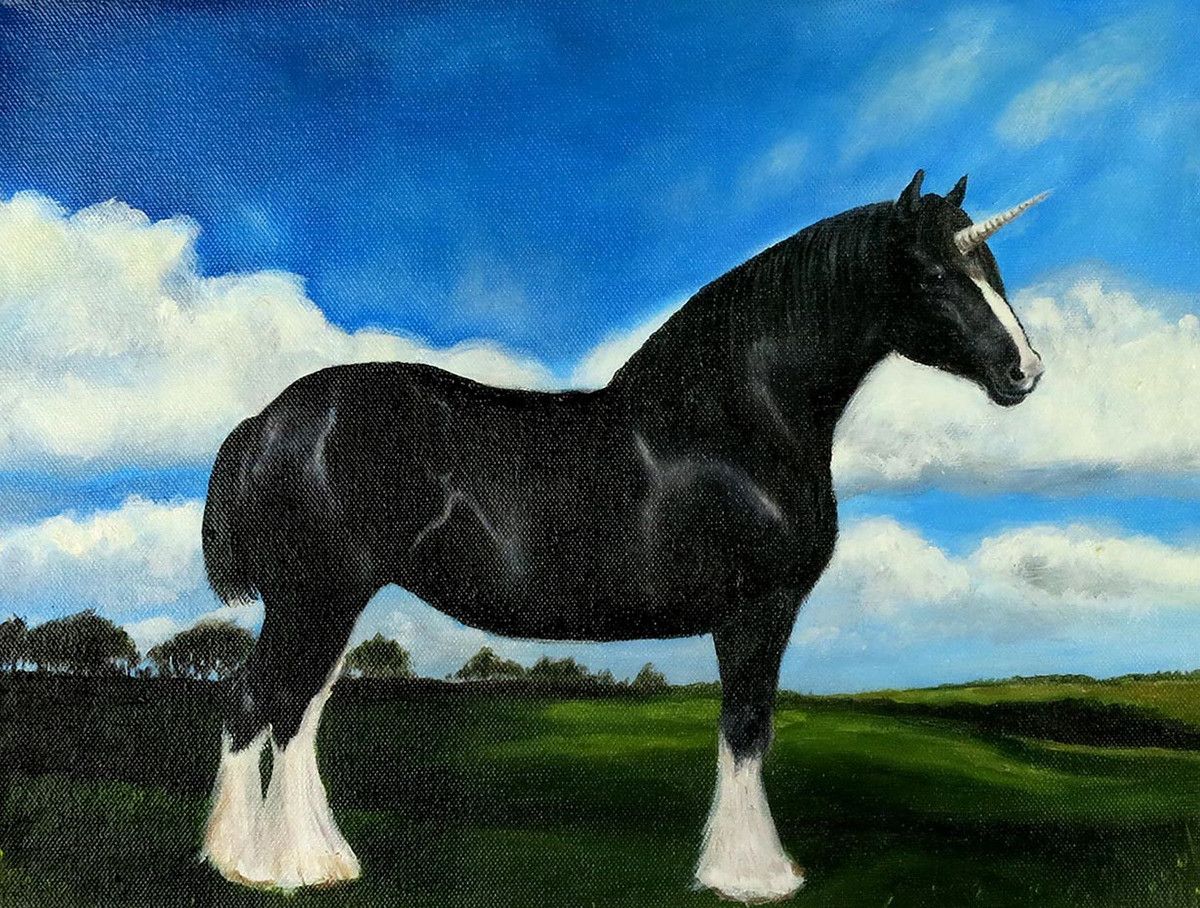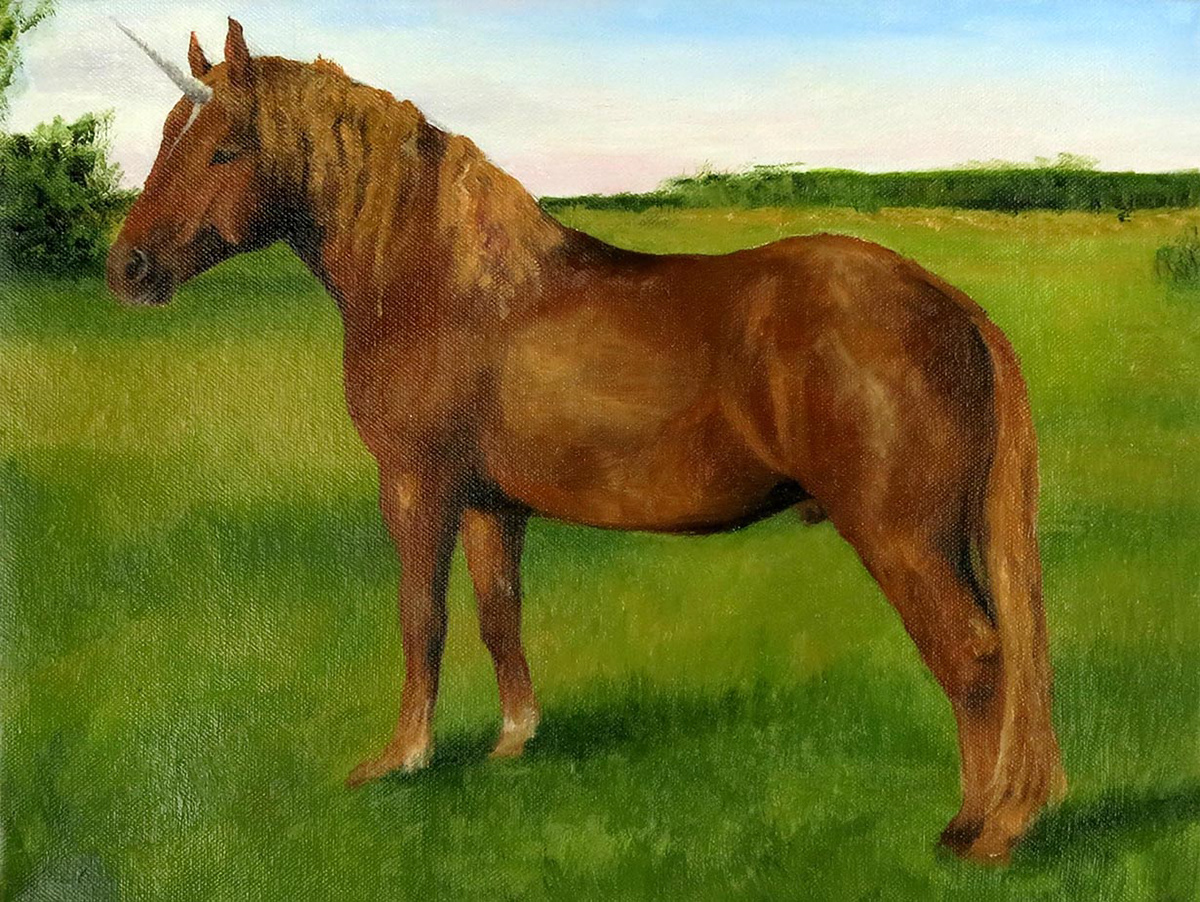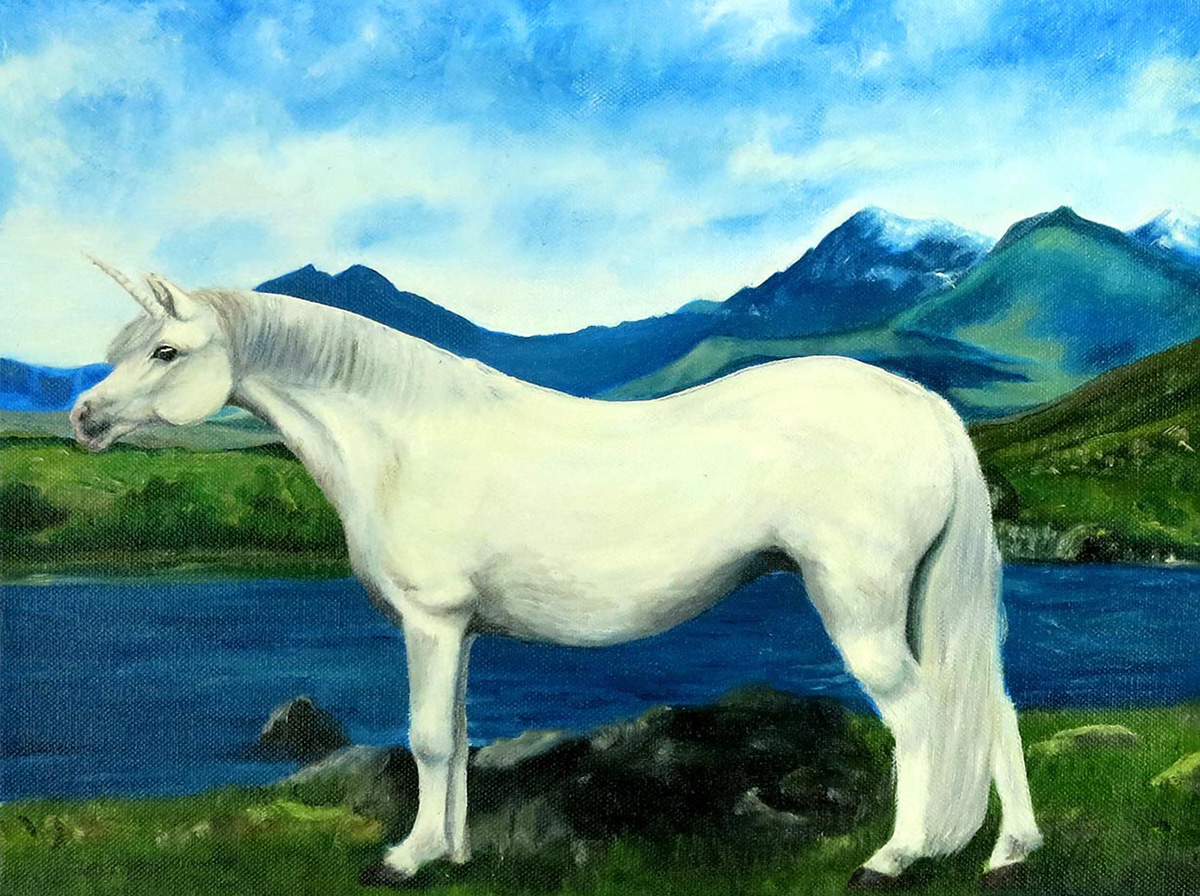 Unicorne Shire                                                                    Unicorne Suffolk                                              Unicorne Welsh Mountain
Through classification humans attempt to make order from nature:
Animal - Mammal - Carnivora - Canidae (Dog Like Mammals) - Canini  (related to wolves).
Dogs: Terriers, Hounds, Working, Toy, Sporting, Utility, Pastoral .
Terriers: Jack Russell, Yorkshire Terrier, Staffordshire Bull Terrier, West Highland… the list goes on!
A common application of alliteration is in books intended for children learning about letters, or for characters in a story book. In this series of oil paintings it is applied to the titles of the paintings (dog breed and background colour), adding a sense of poetry to the exhibition:
Afghan in Apple; Border Collie in Boysenberry; Cardigan Welsh Corgi in Cotton Candi; Dalmatian in Daffodil; Estrella Mountain Dog in Emerald; French Bulldog in Fashion Fusia; Golden Retriever in Glaucous; Husky in Honeydew; Irish Red Setter in Ivory; Japanese Akita in Jade; Keeshond in Kelly Green; Labradoodle in Lemon; Maltese in Mint; Neapolitan Mastiff in Nadeshiko Pink; Old English Sheep Dog in Ocean Boat Blue; Poodle in Purple Pizzazz; Queensland Heeler in Quartz; Rough Collie in Raspberry; Schnauzer in Sapphire; Tibetan Mastiff in Teal; Utonagan in Ute; Volpino in Verdigris; West Highland Terrier in Wild Blue Yonder; Xoloitzcuintli in Xanadu; Yorkshire Terrier in Yellow; Zwergteckel in Zaffre.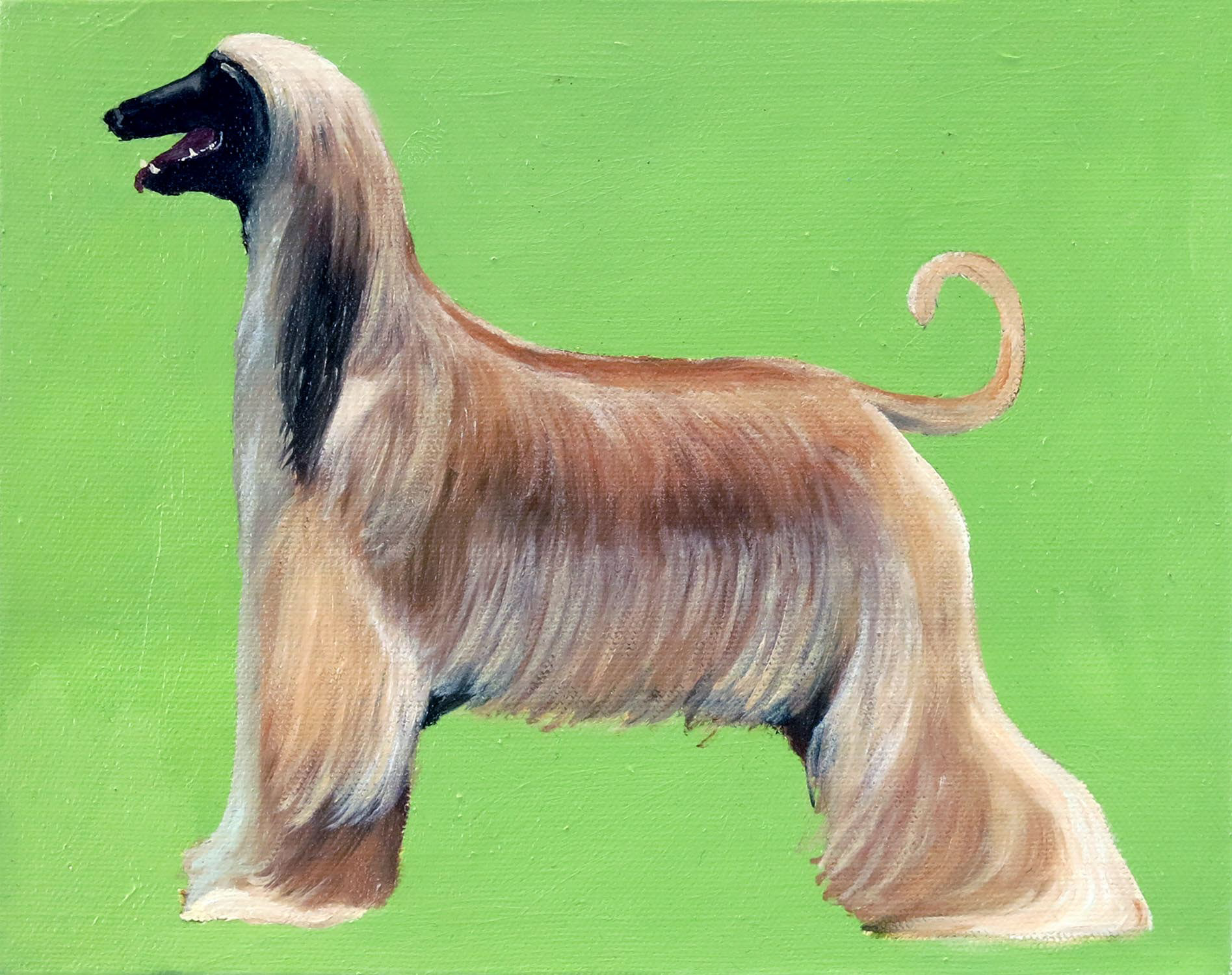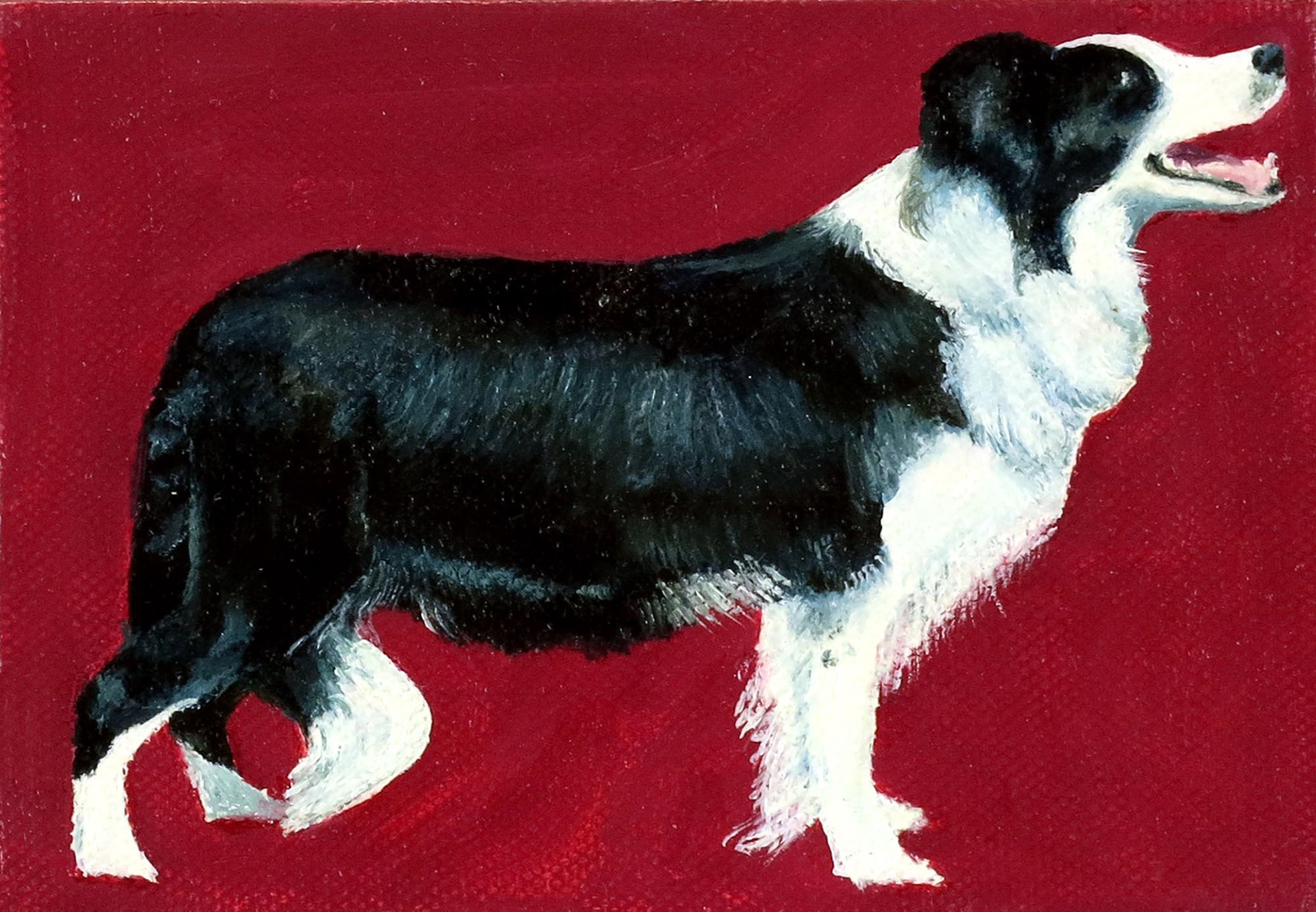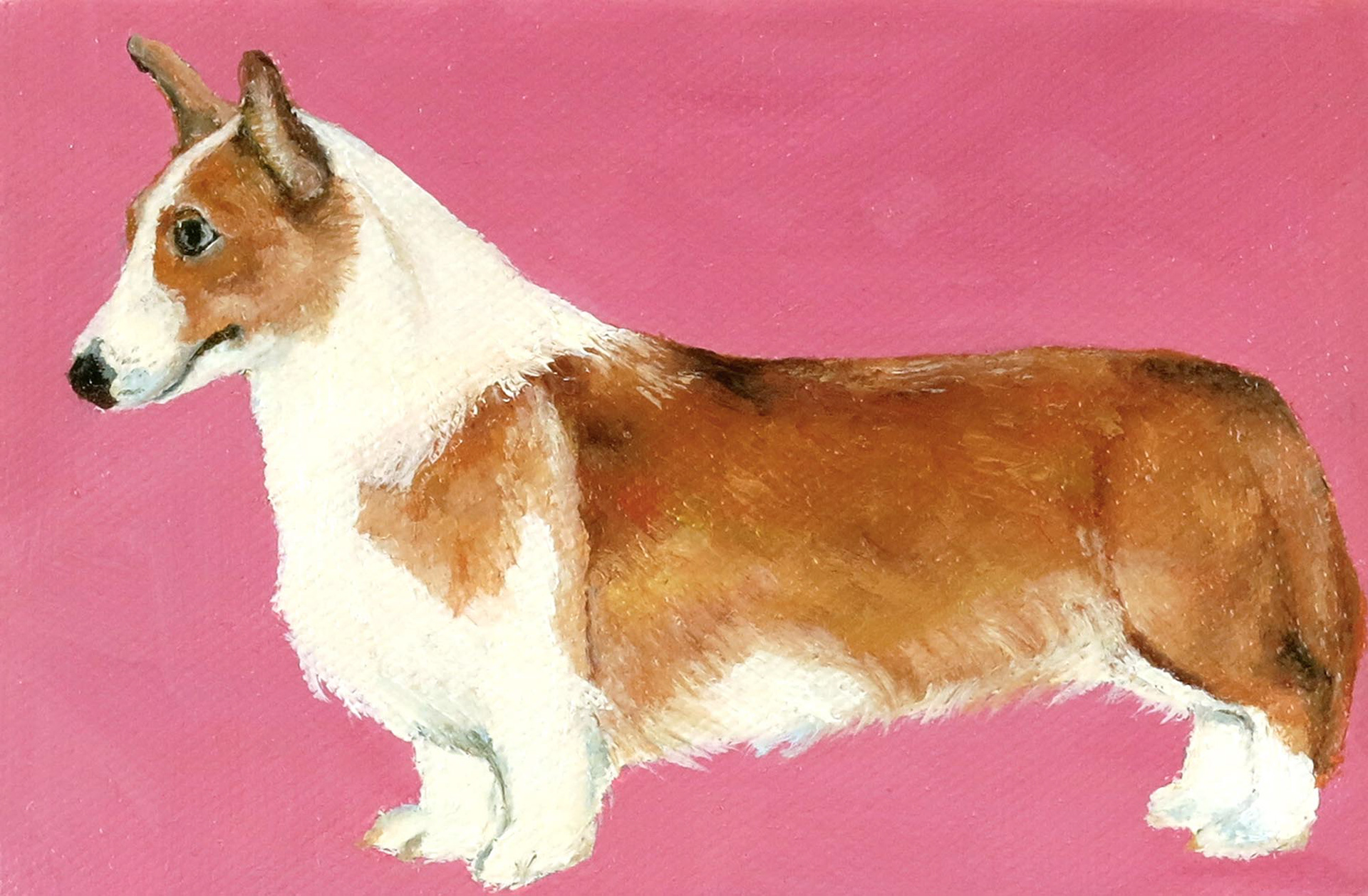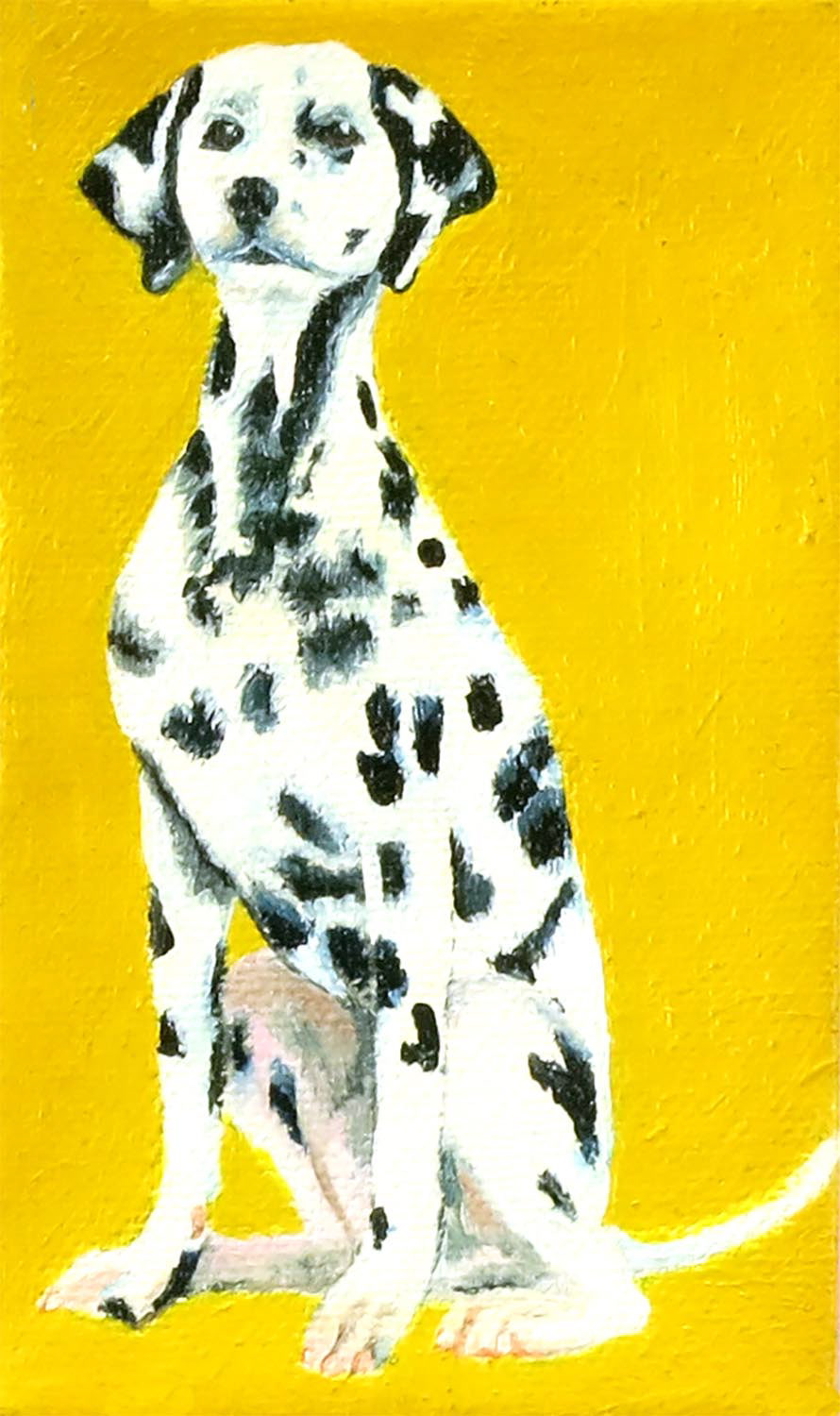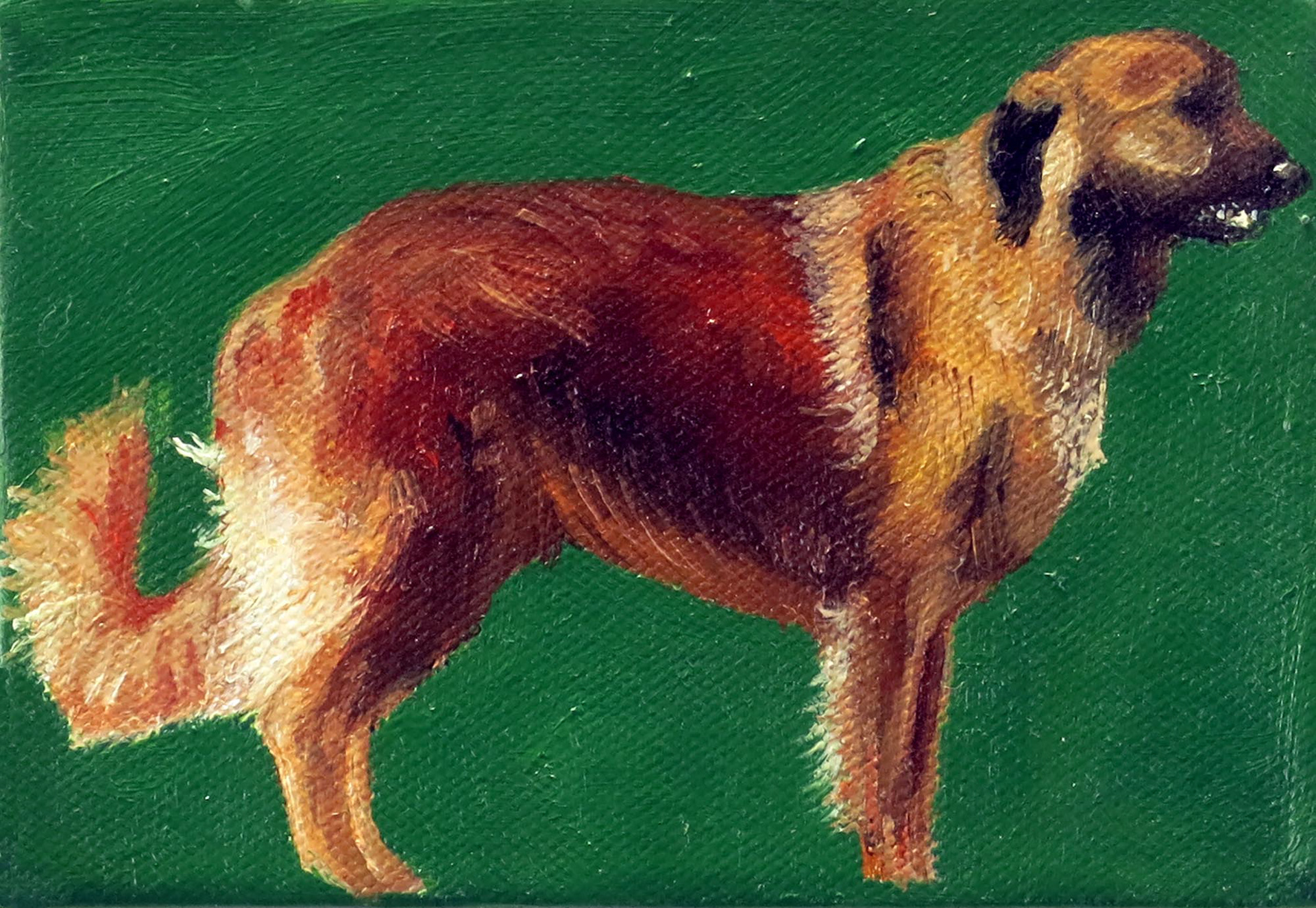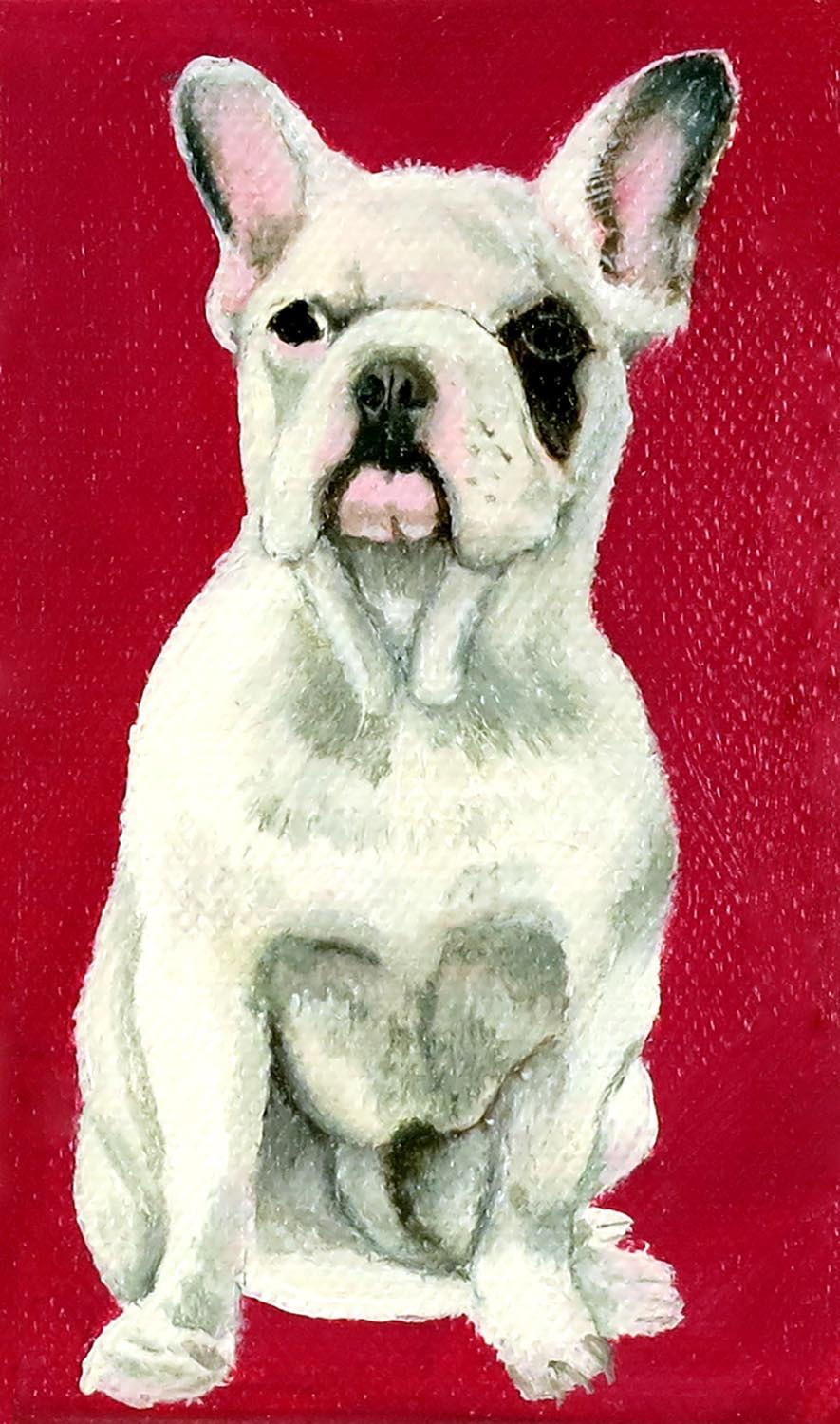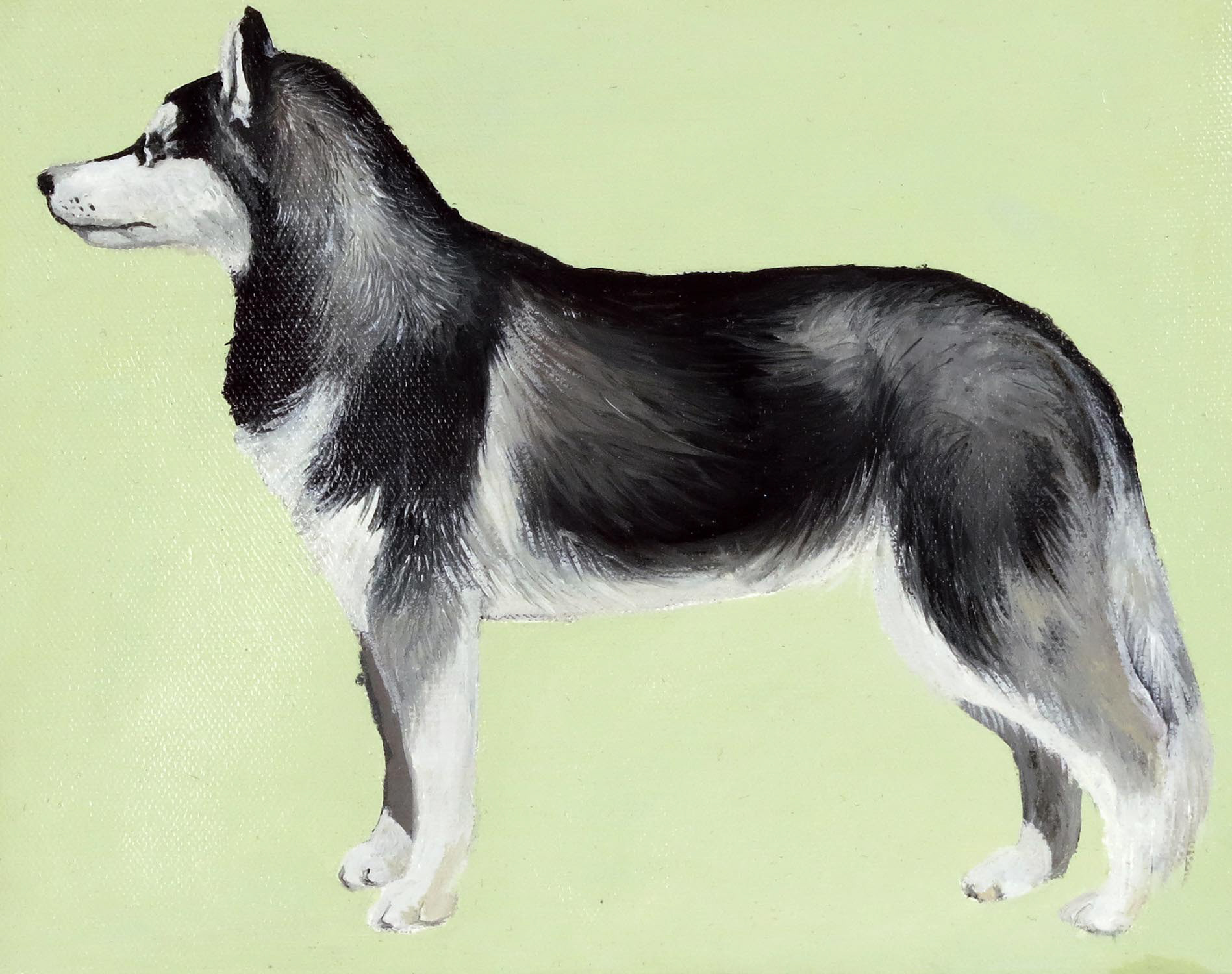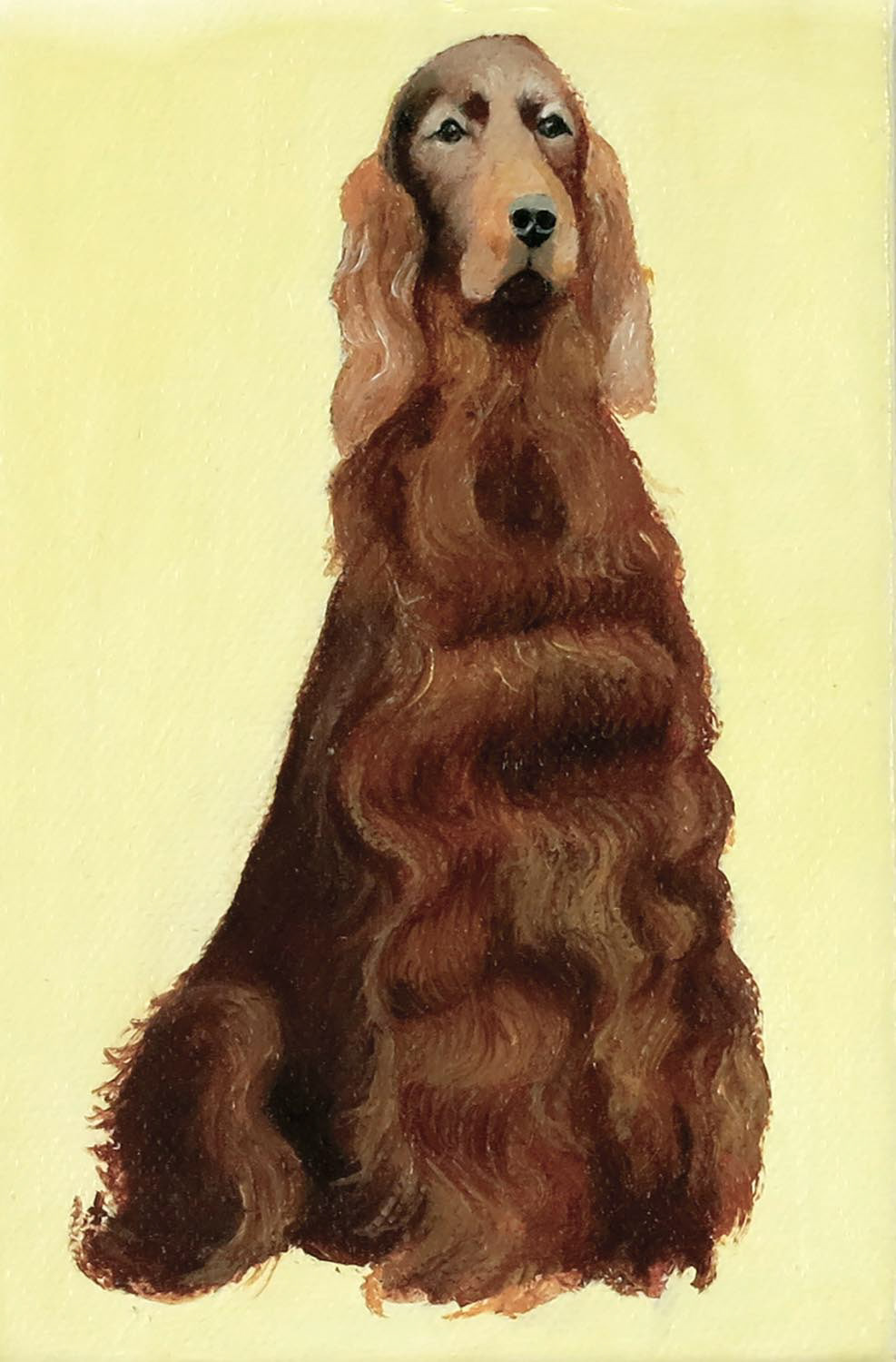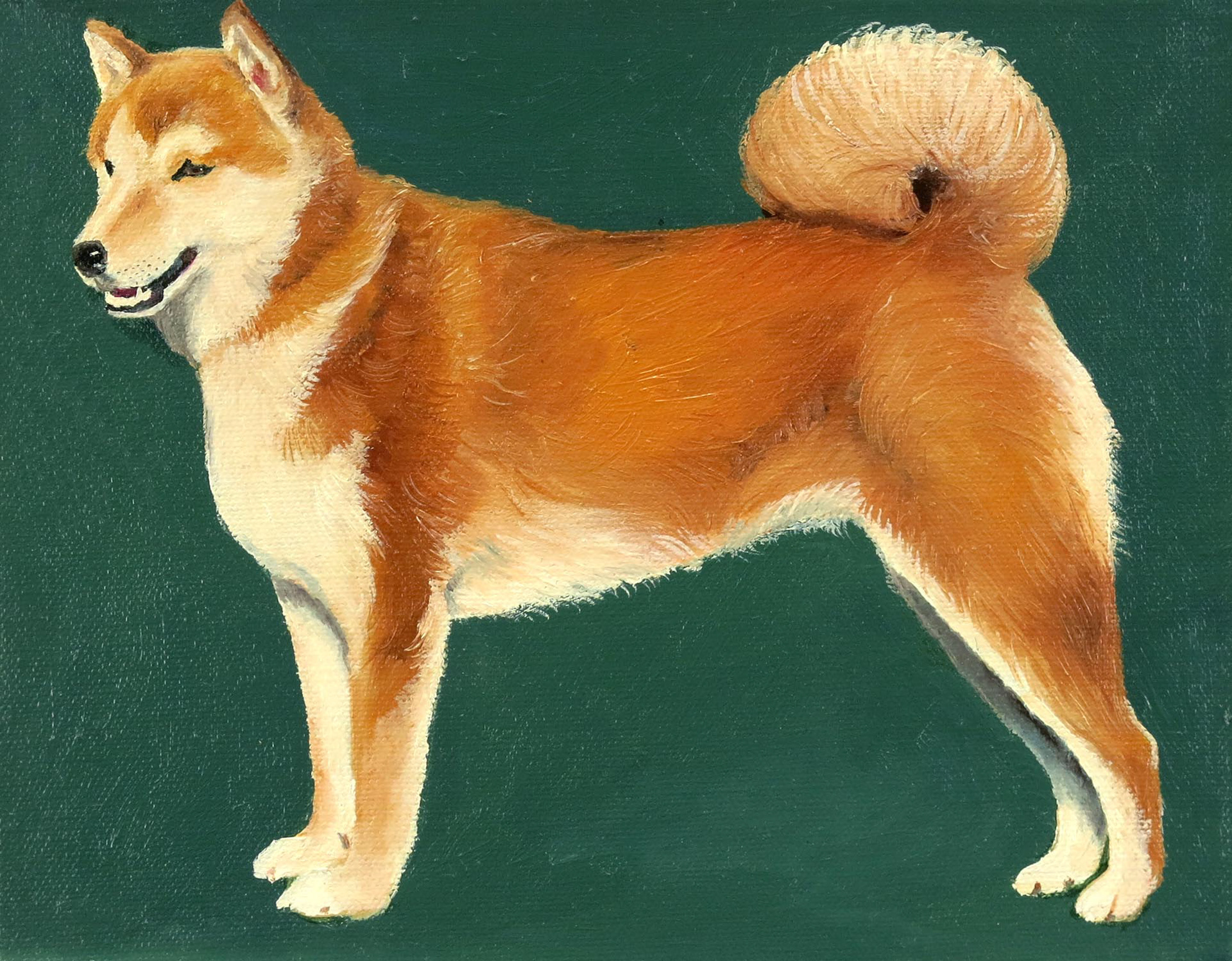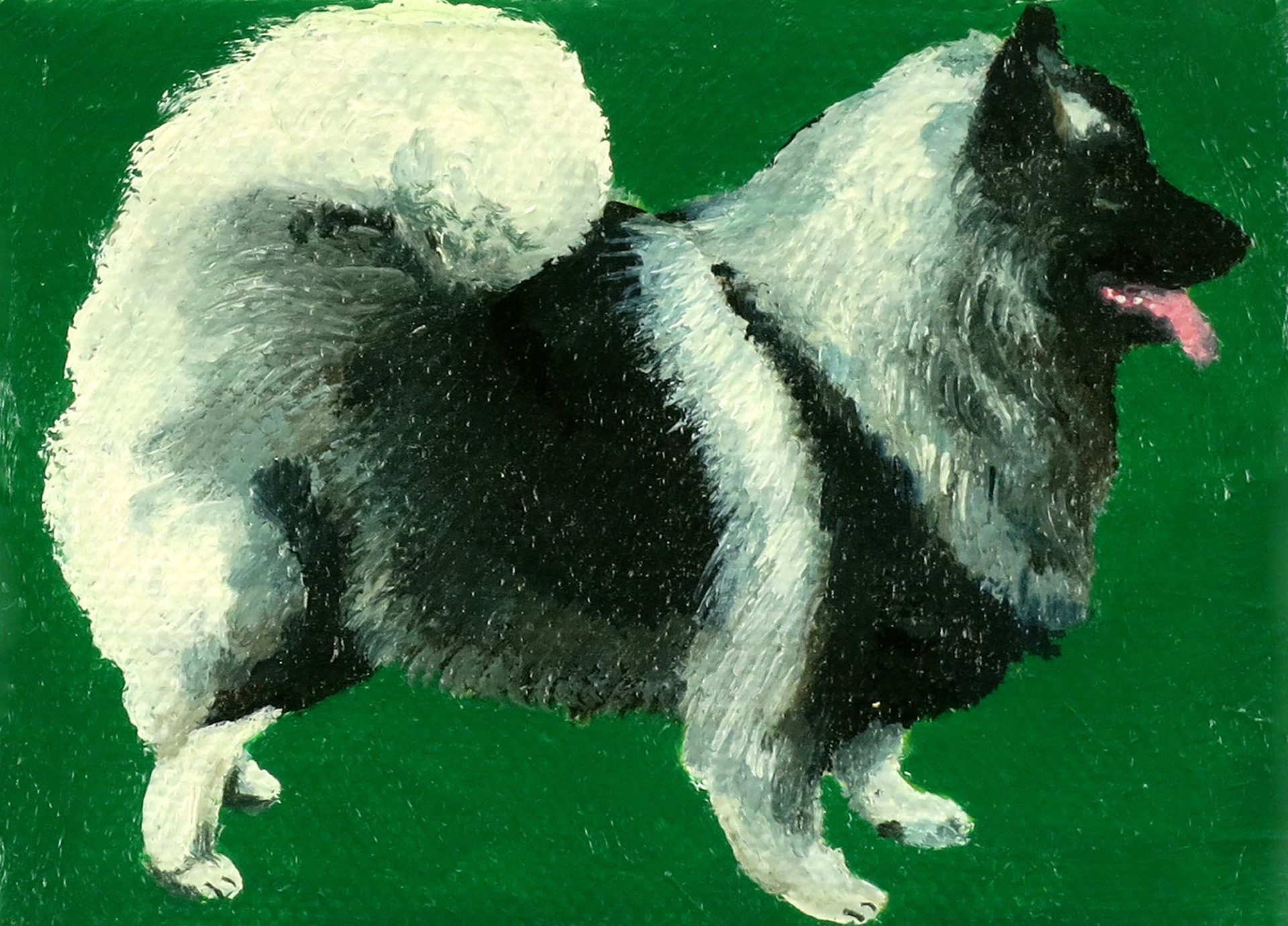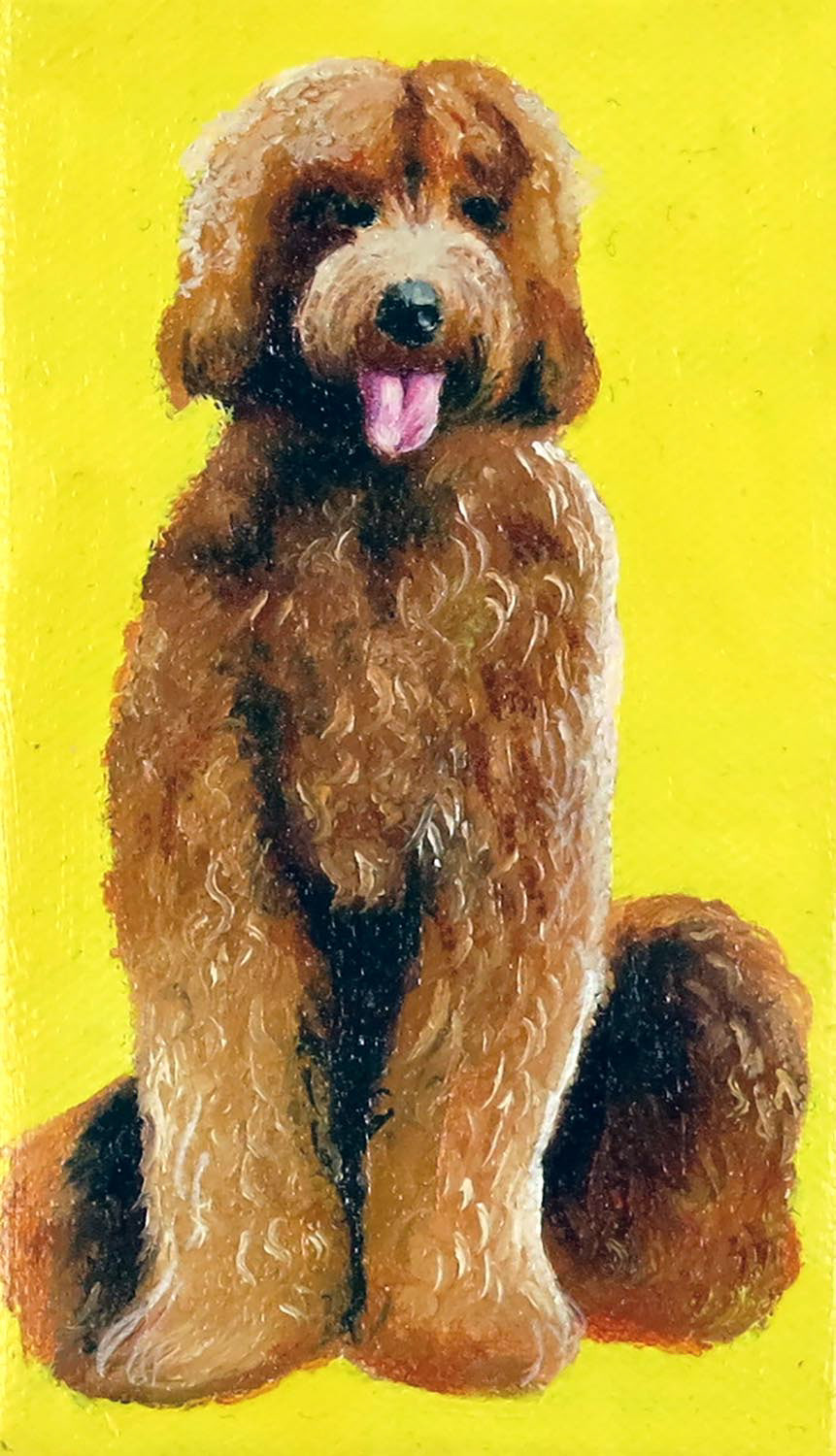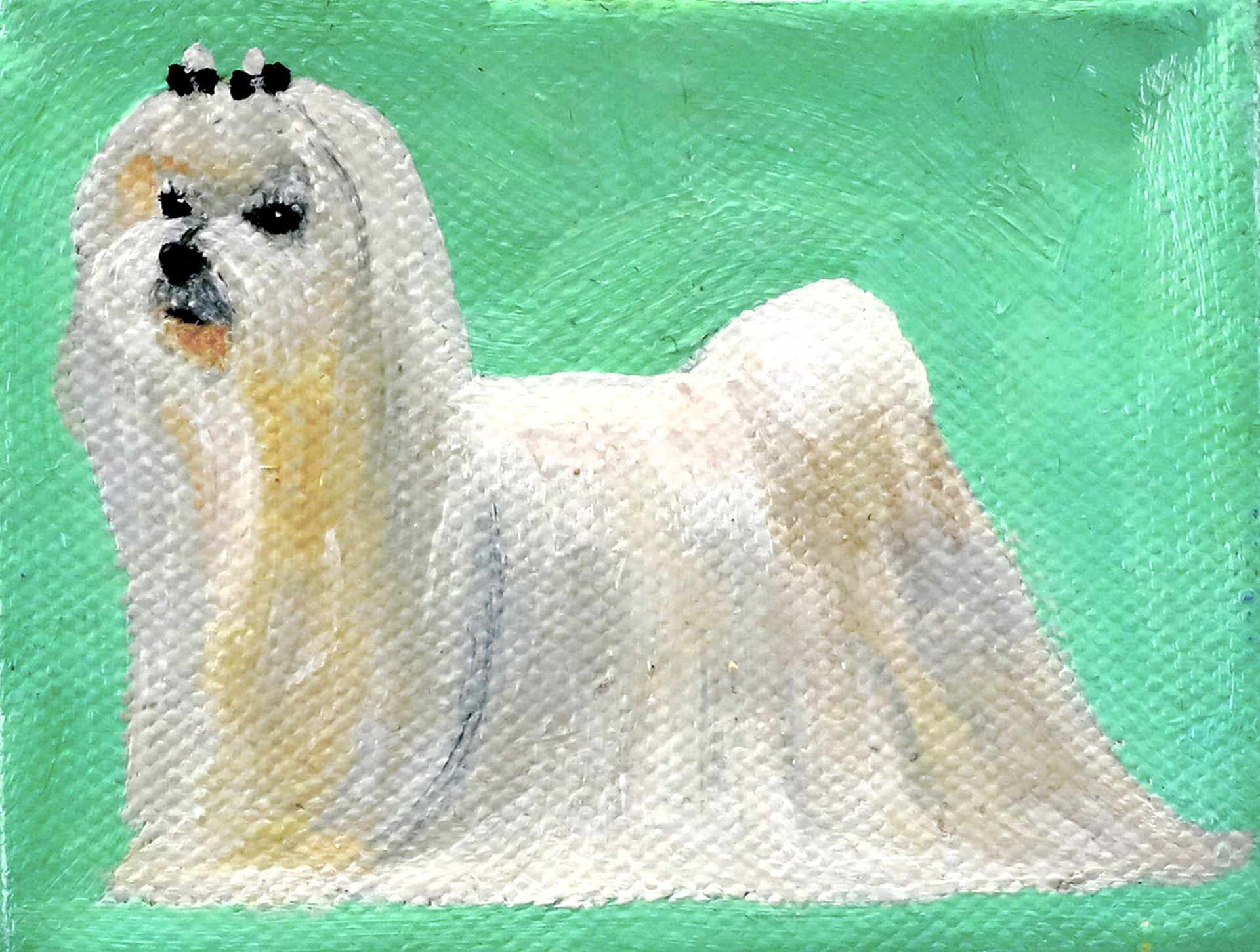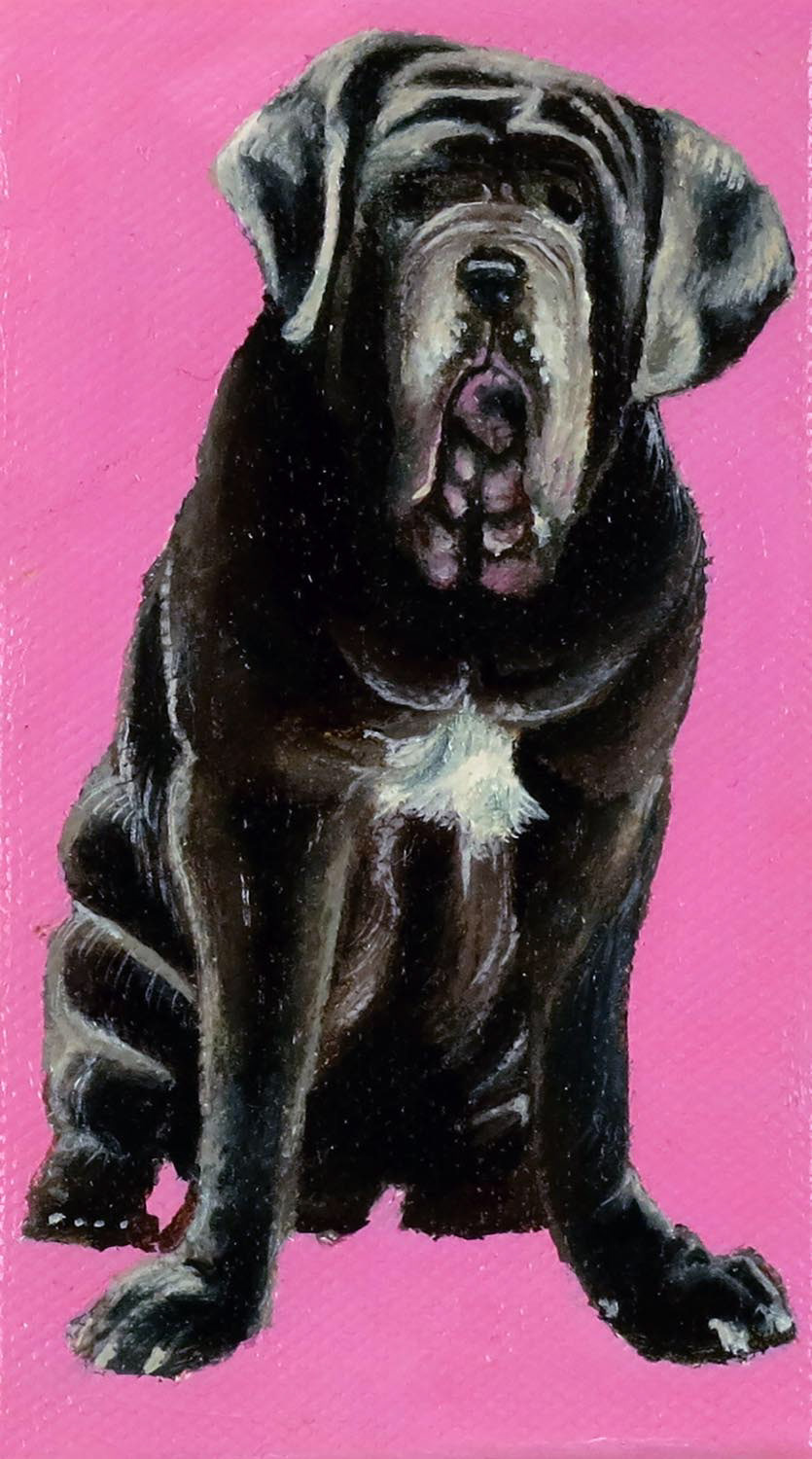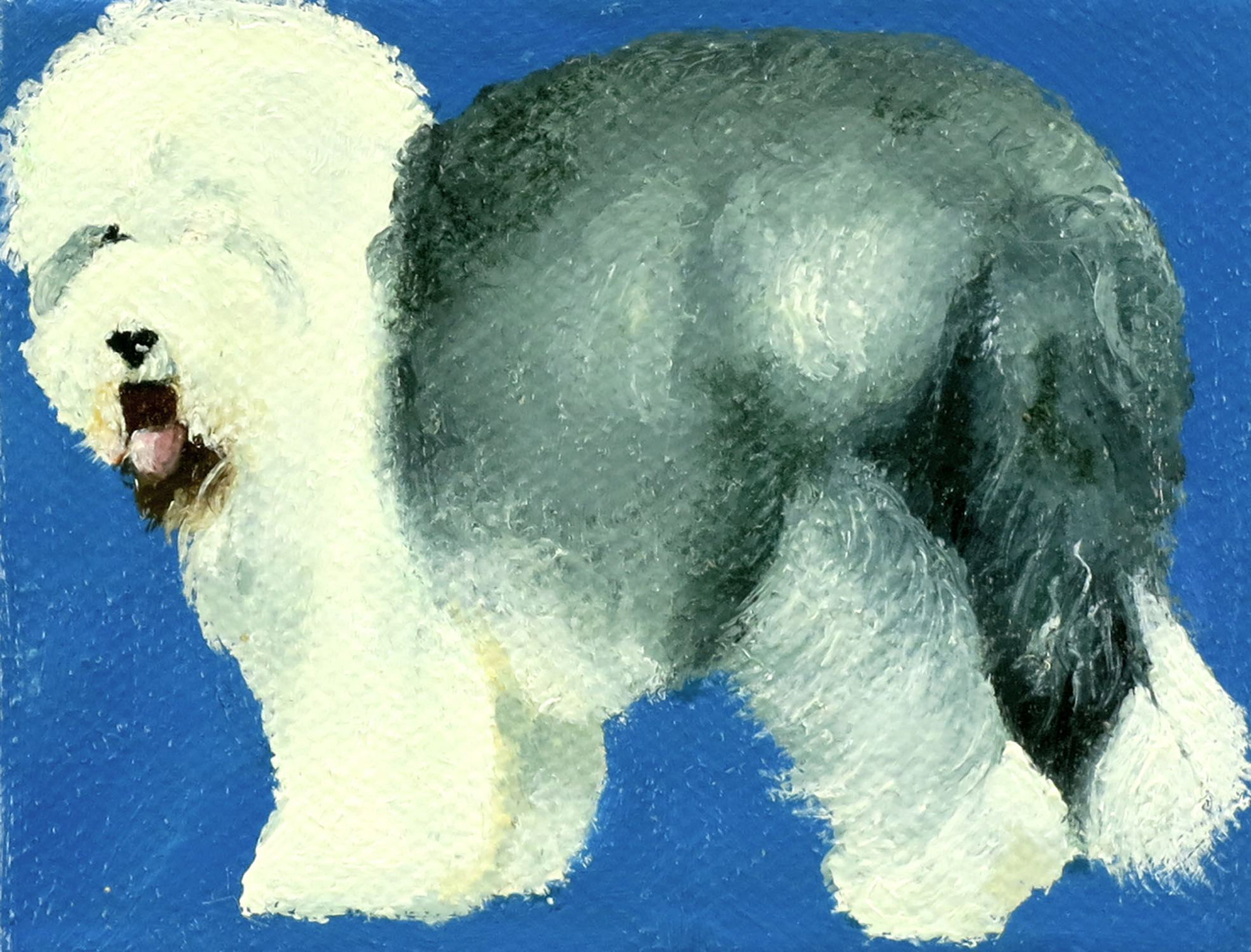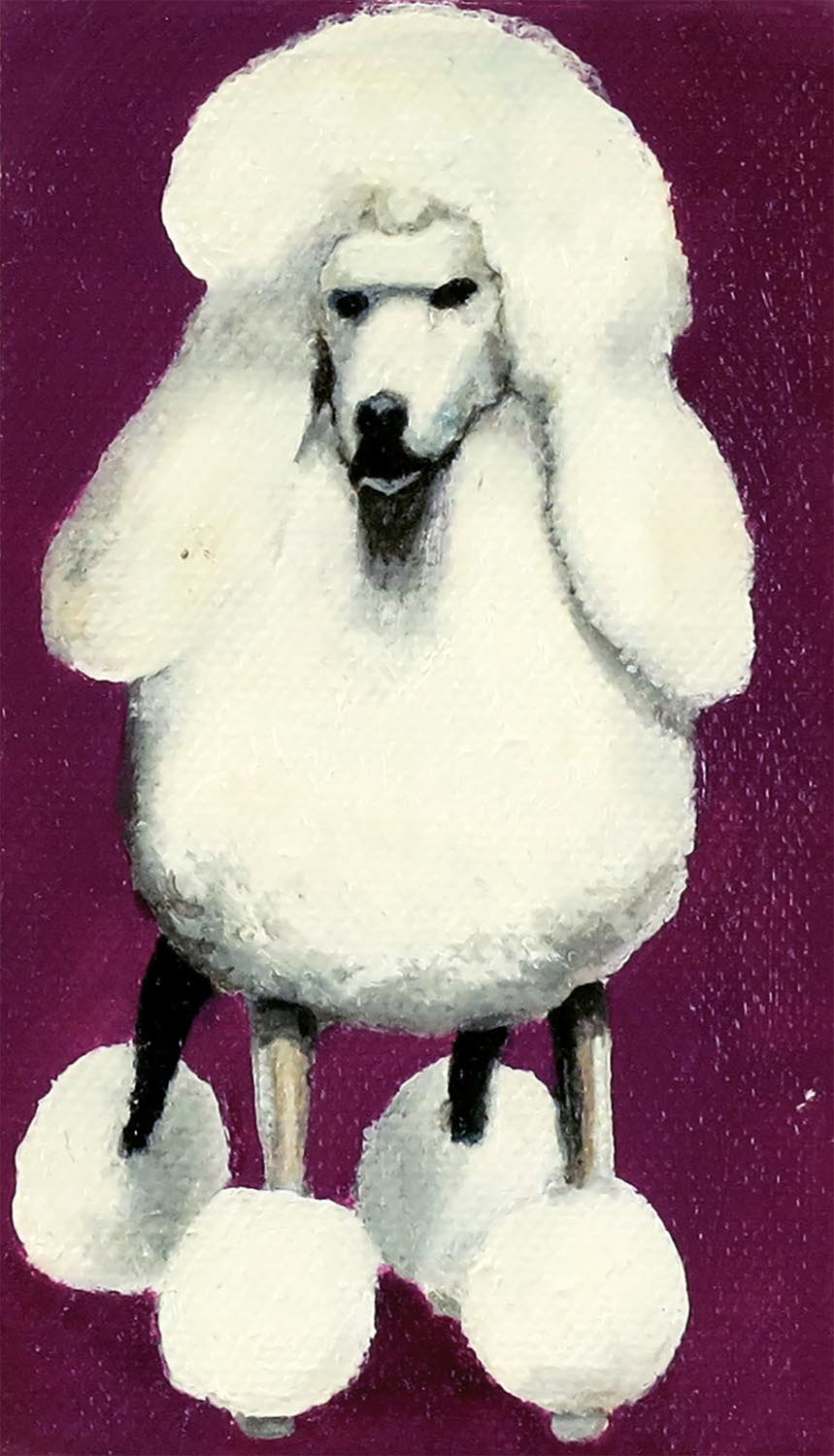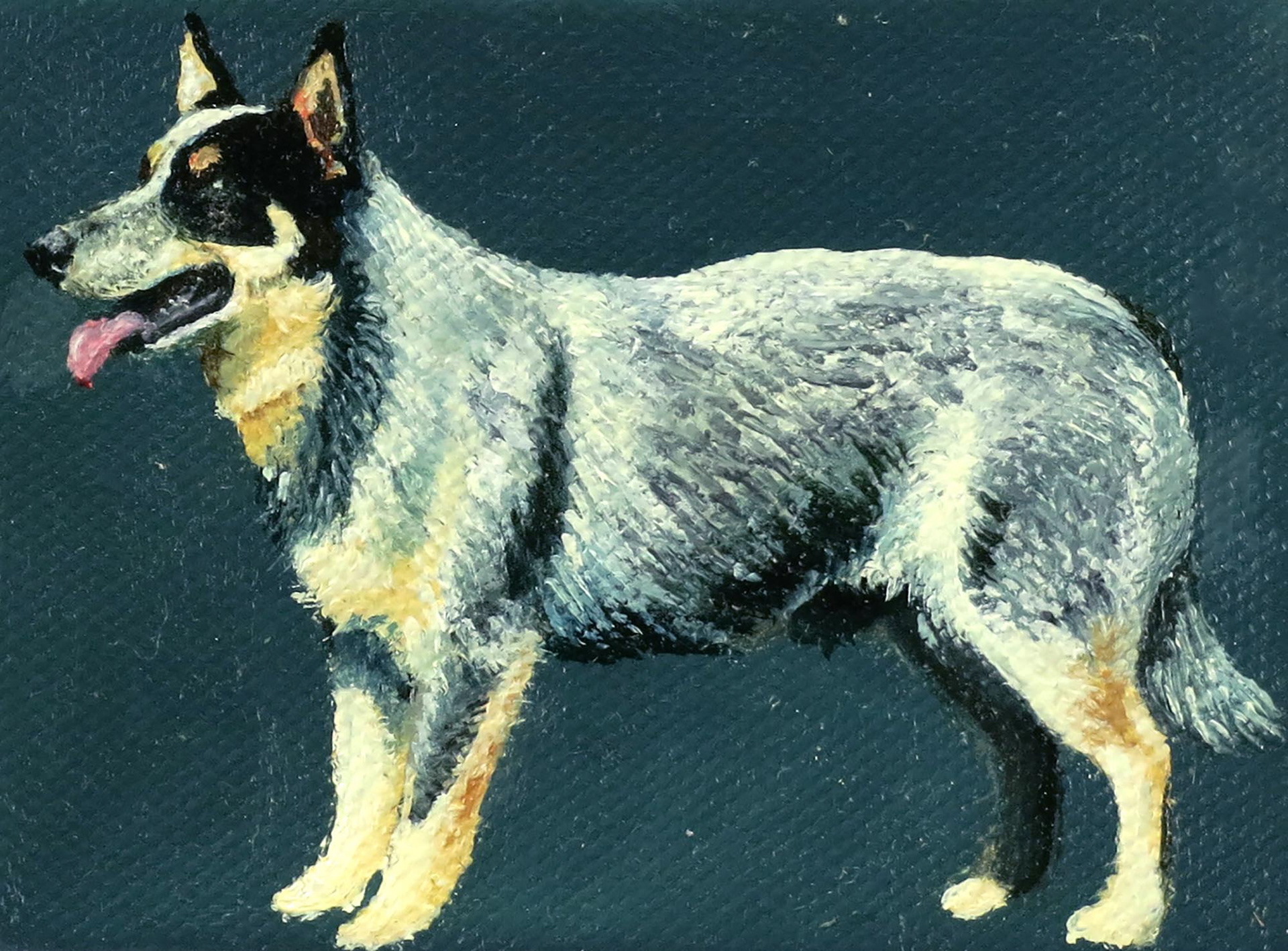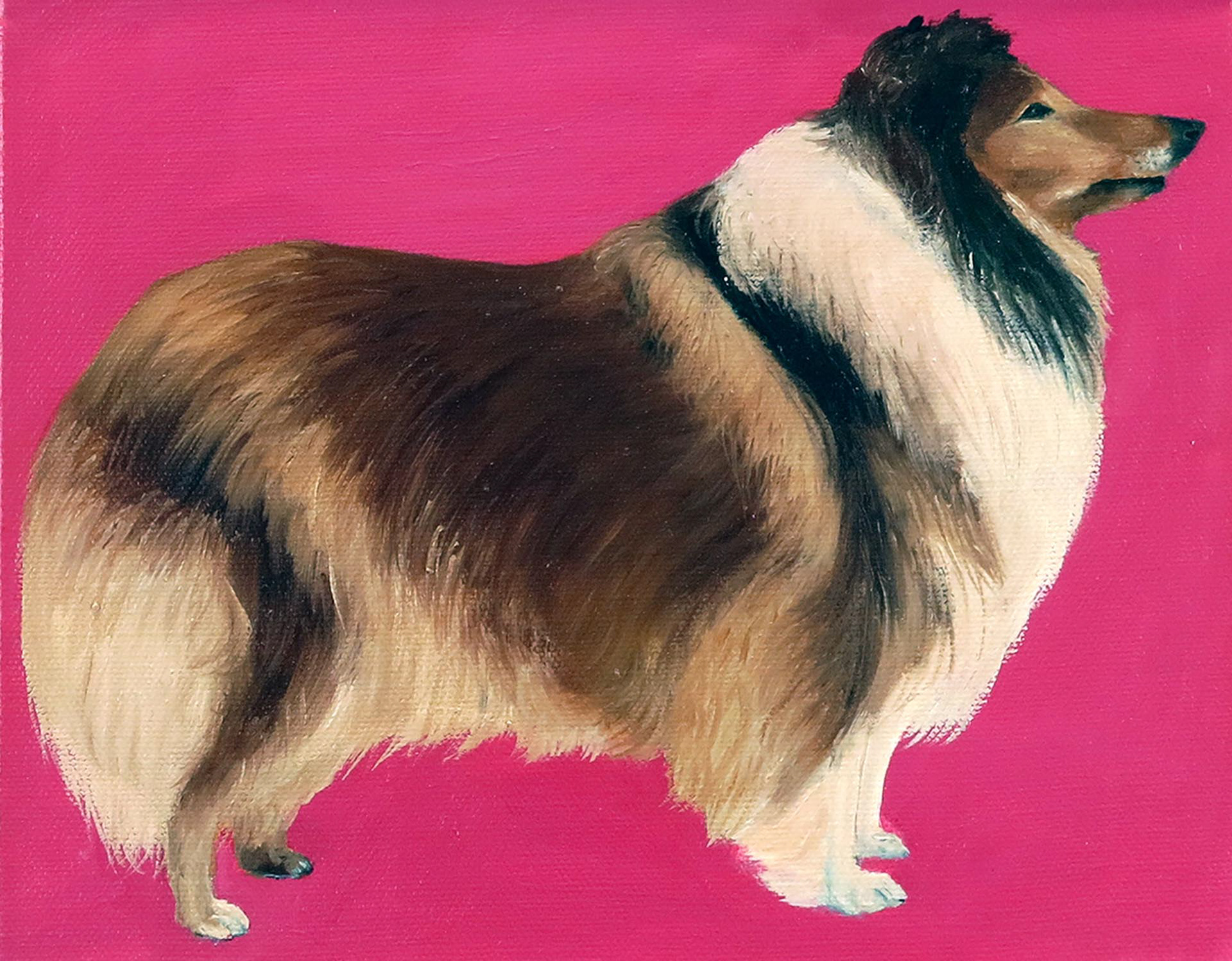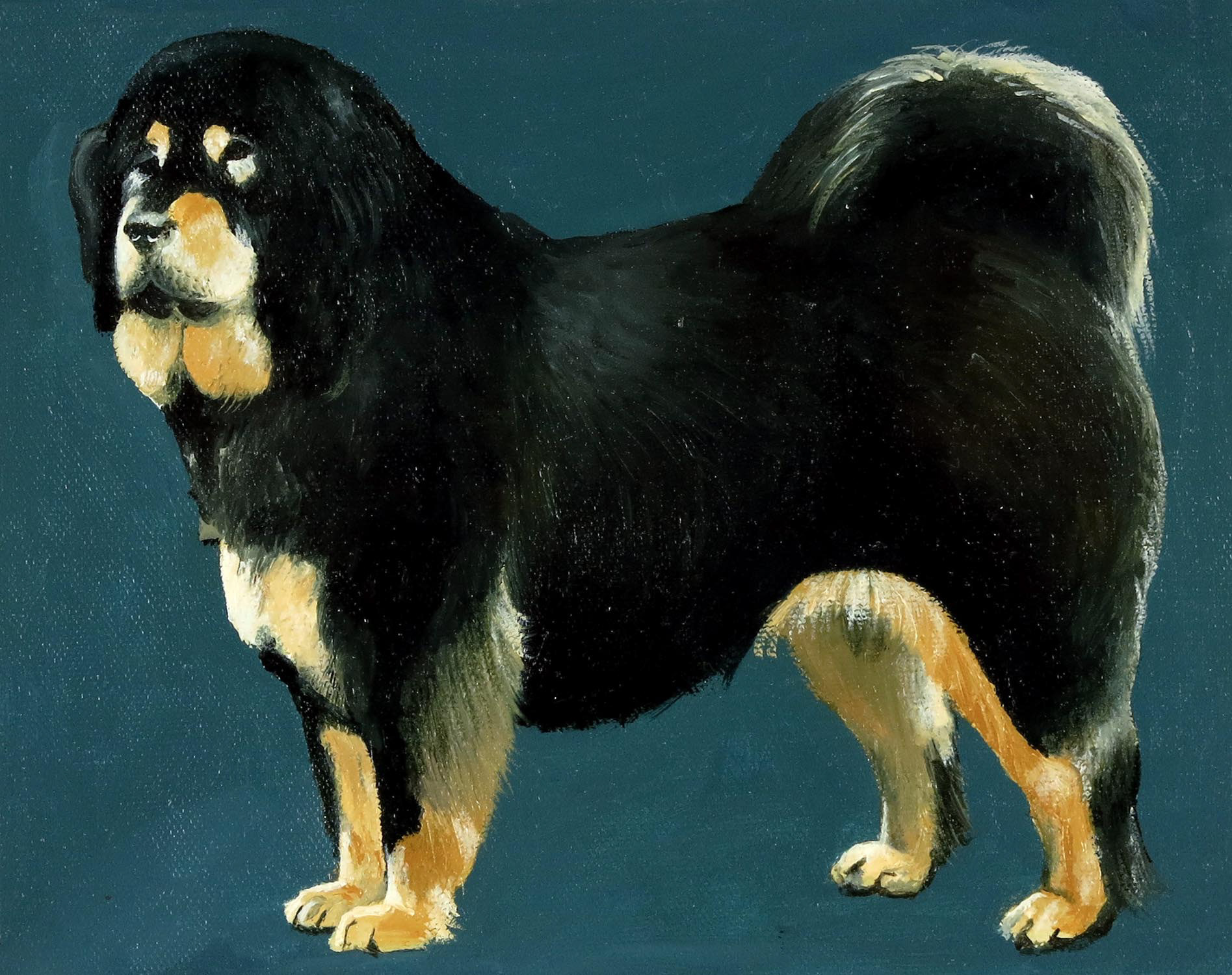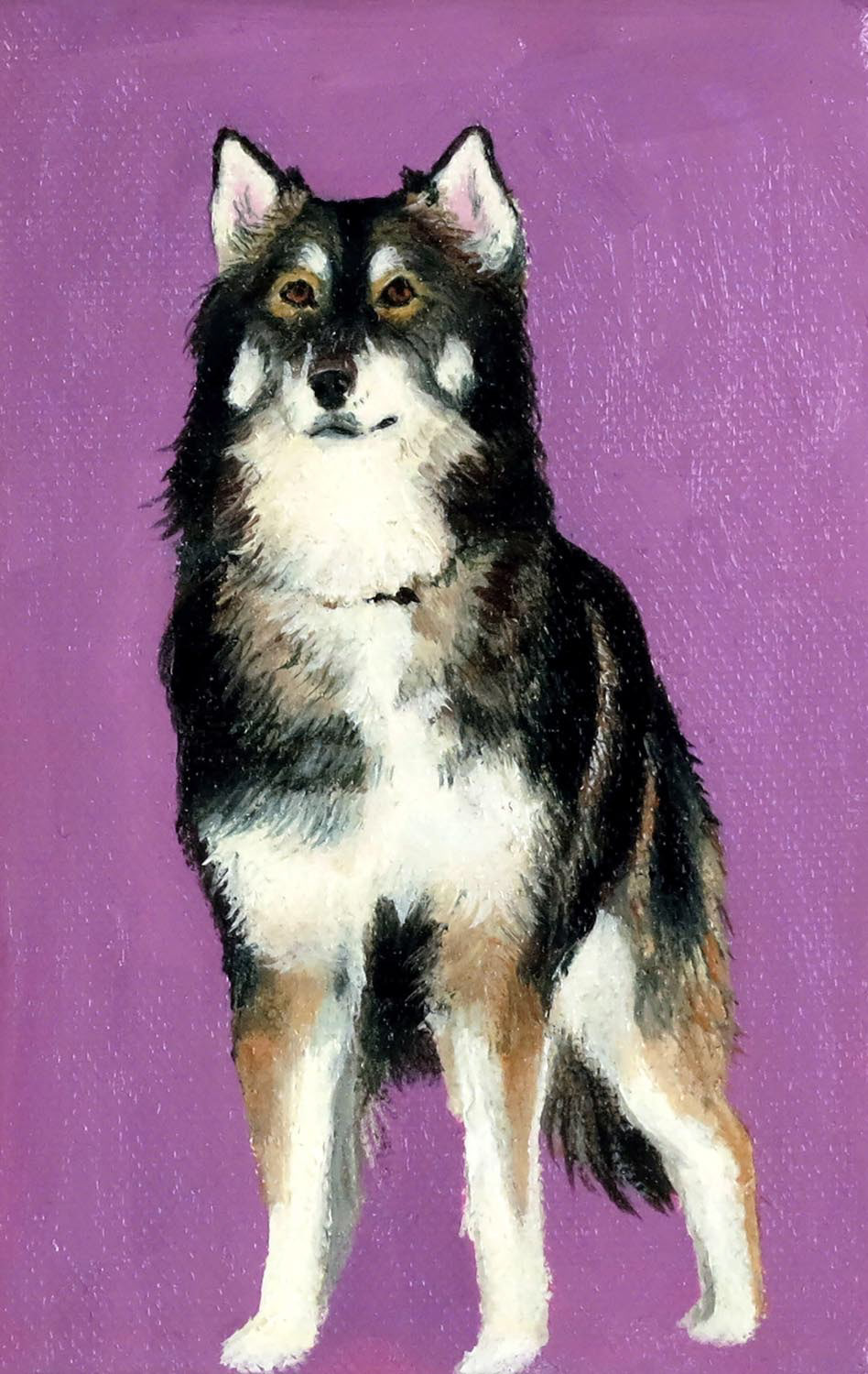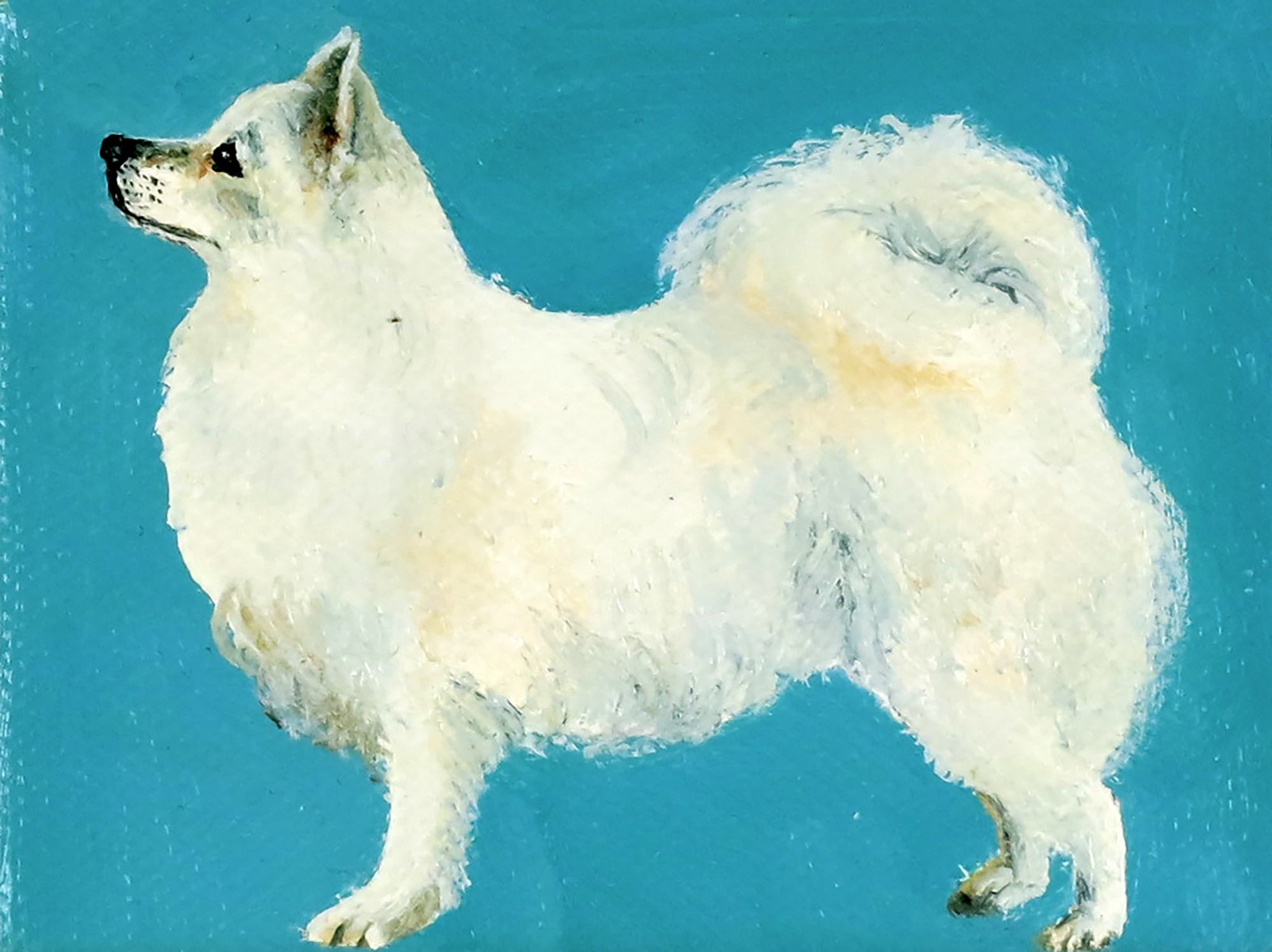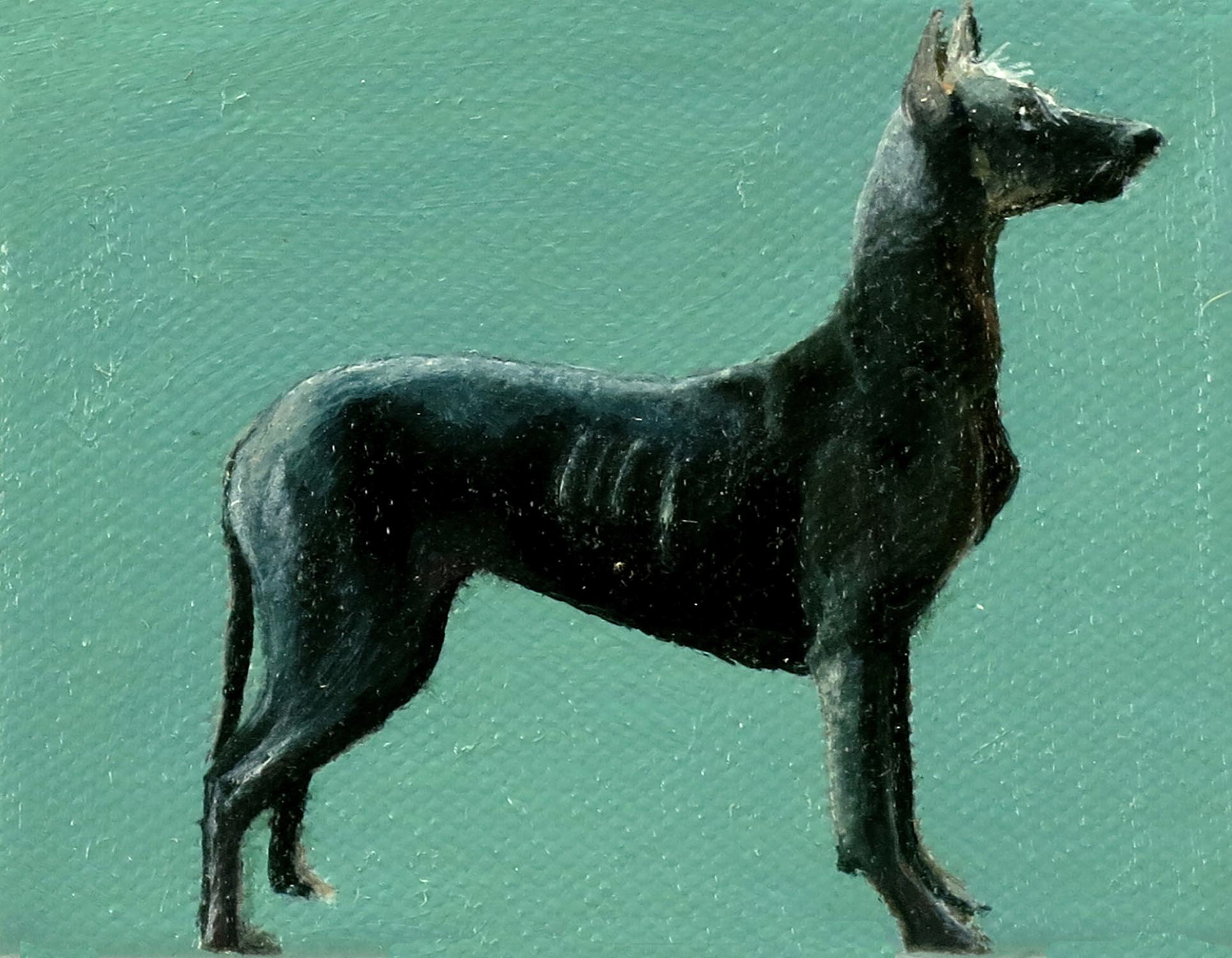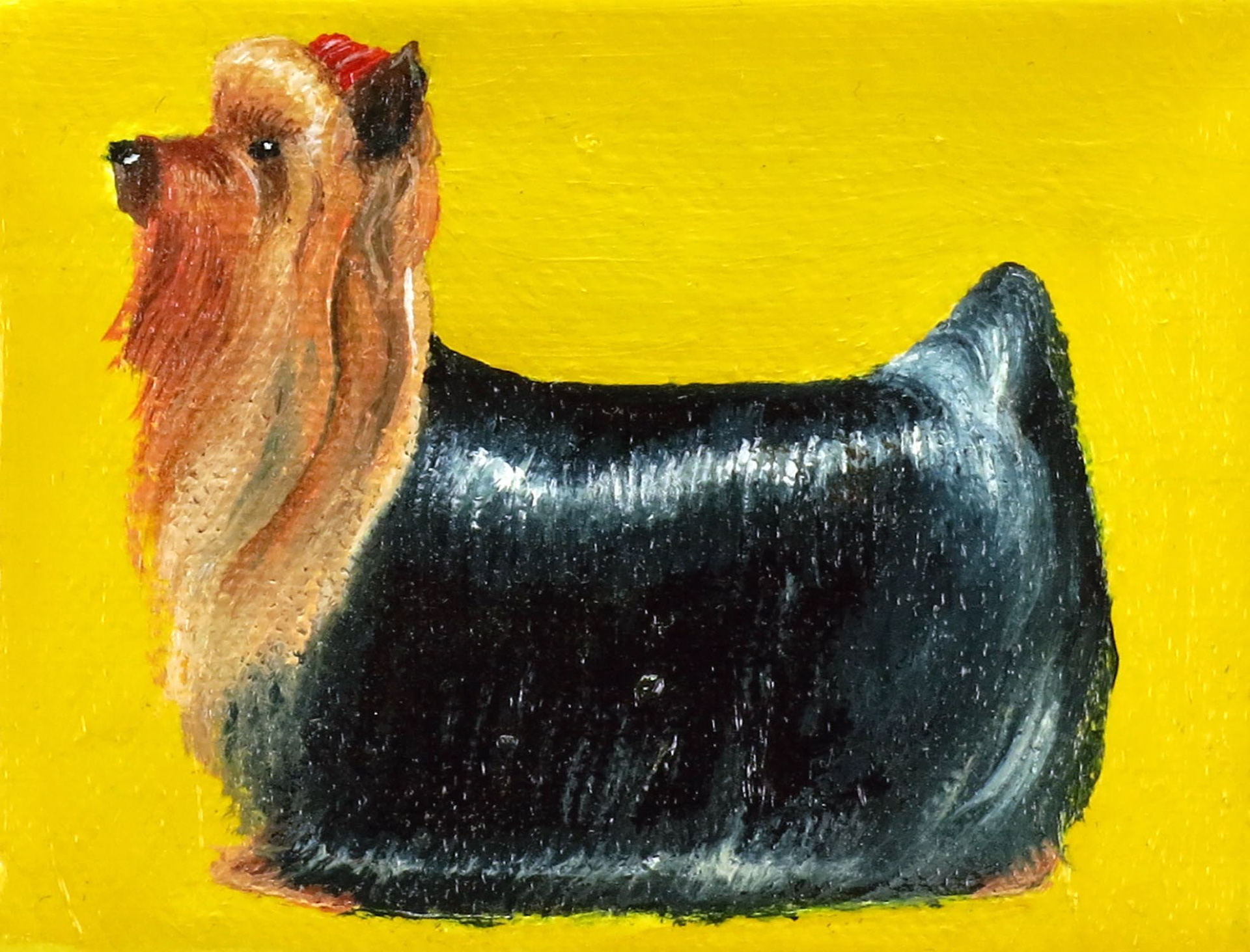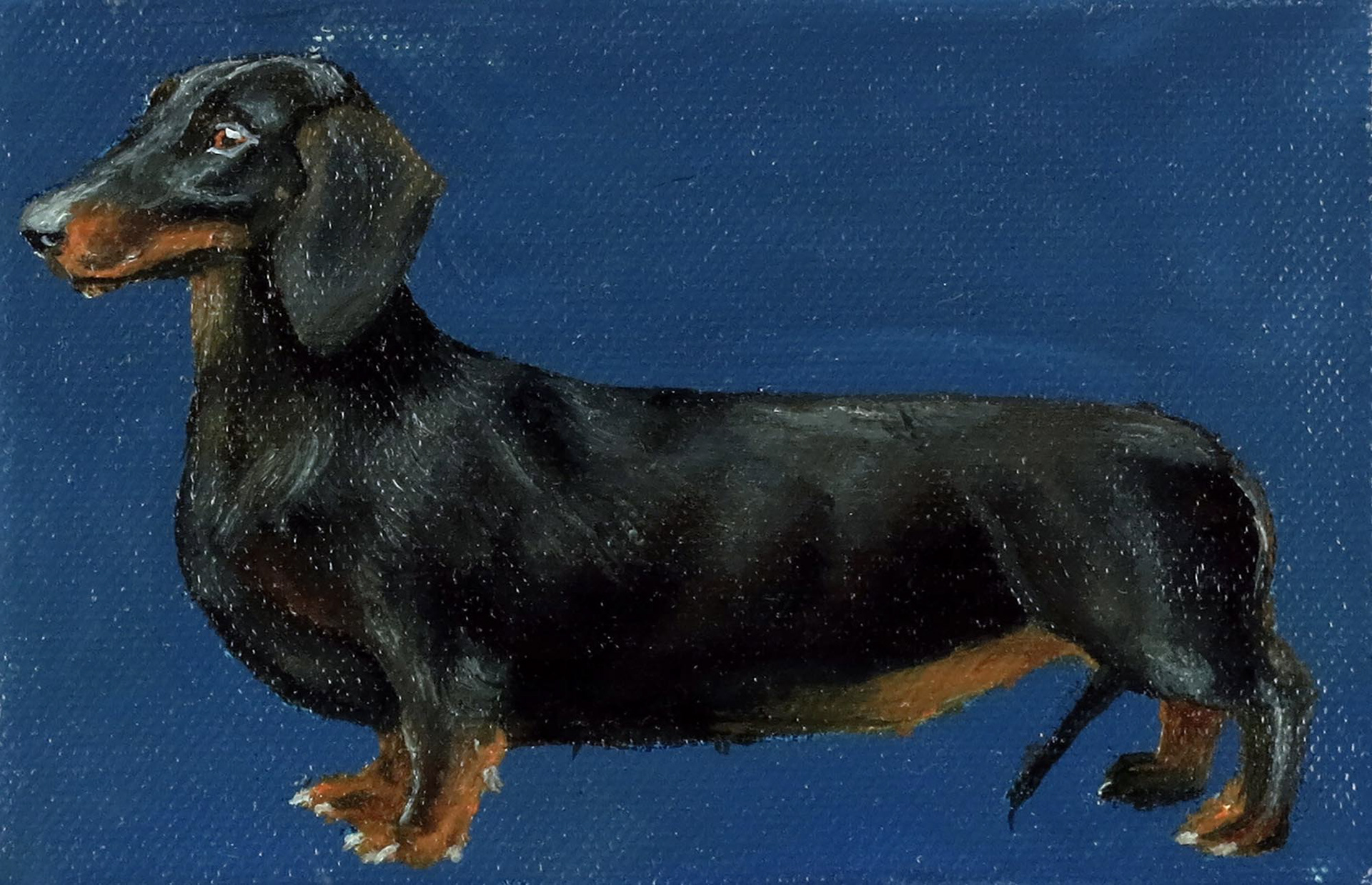 This series of paintings were inspired by the story of Noah's ark. I painted a mammal from each letter of the alphabet, using the pair format to create interesting and unusual compositions. The bright coloured backgrounds add a contemporary twist . They are all oil on canvas, some of them mixed with enamel paint; they range in size from 10 x12 inches to 12 x 24 inches.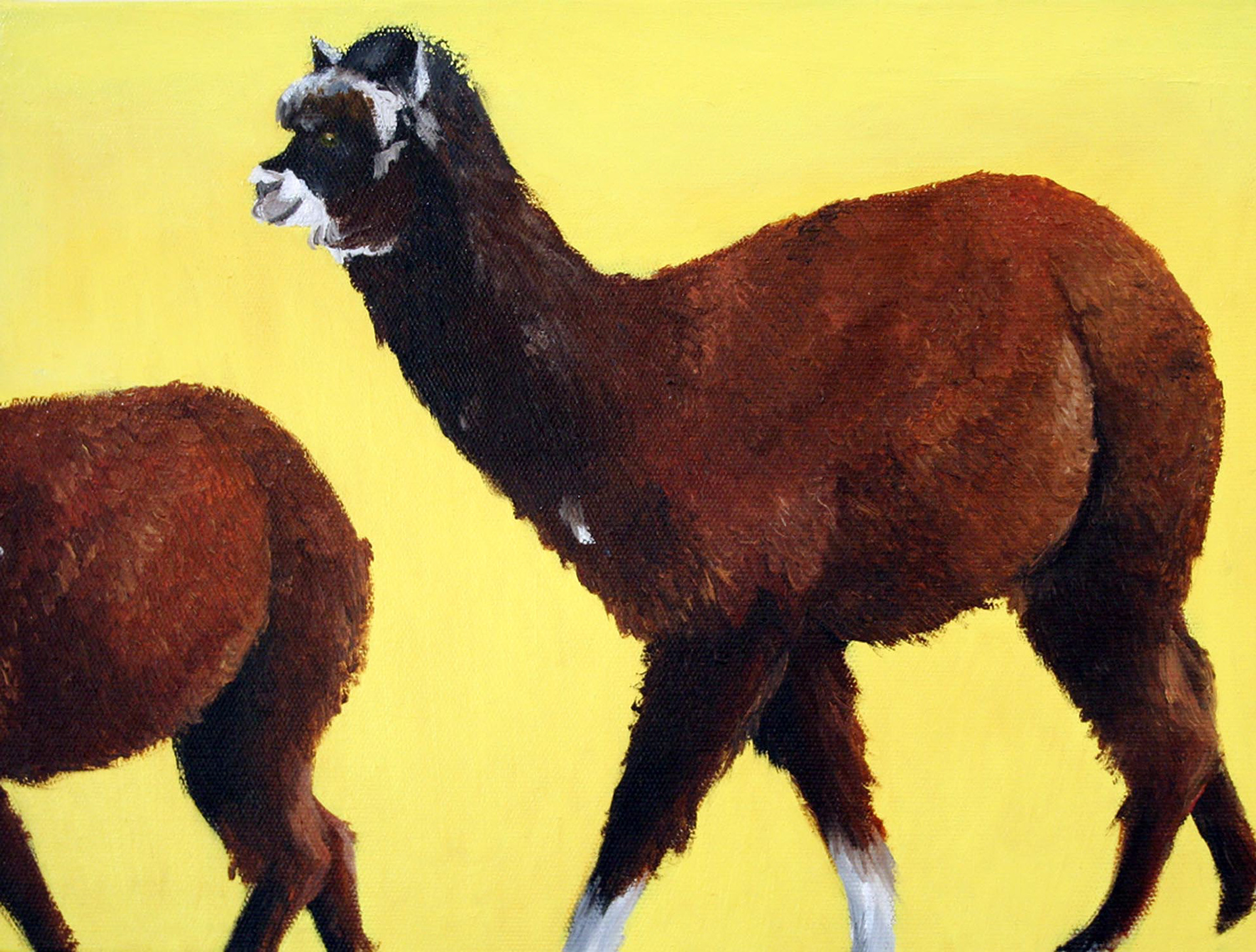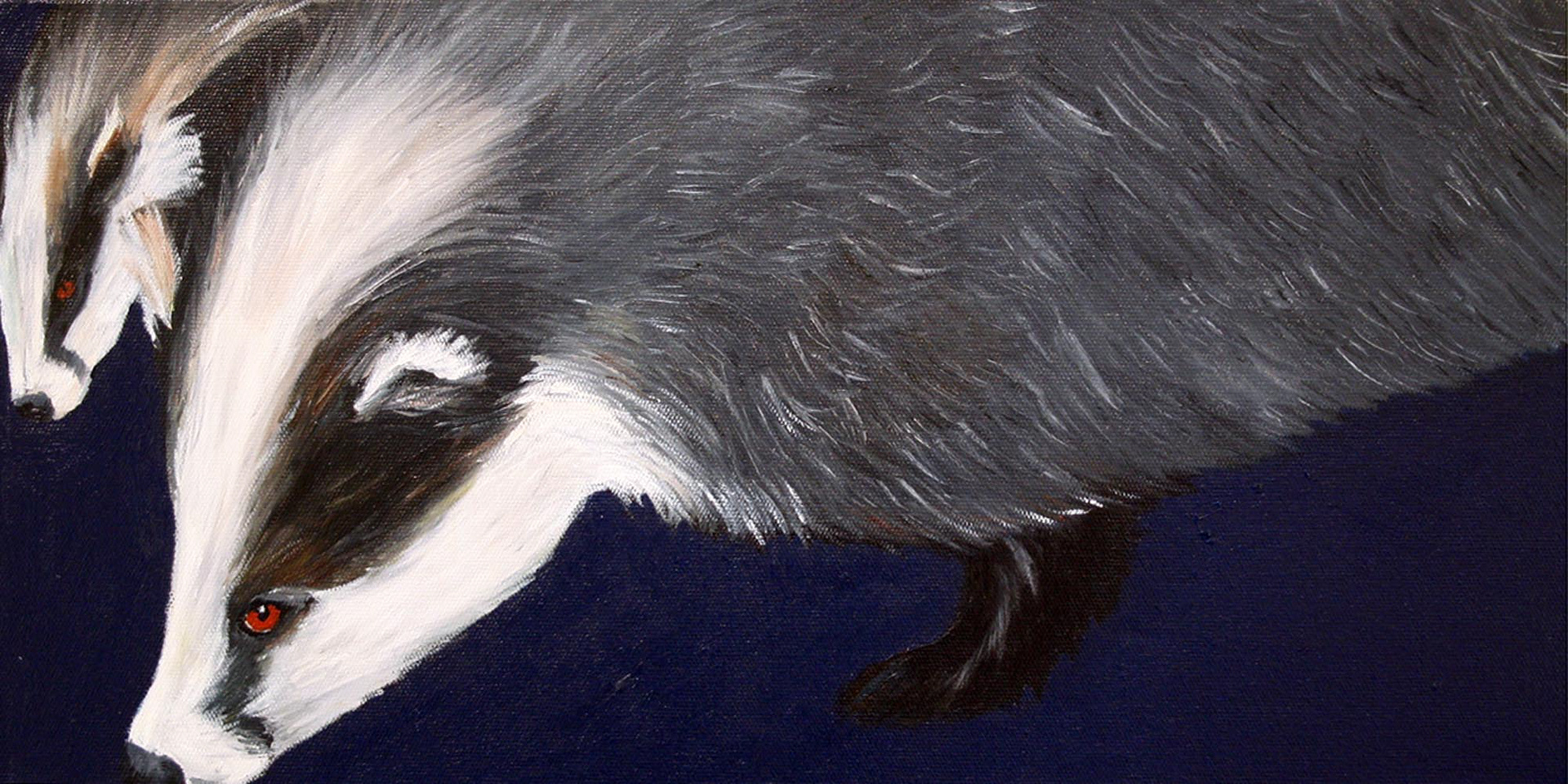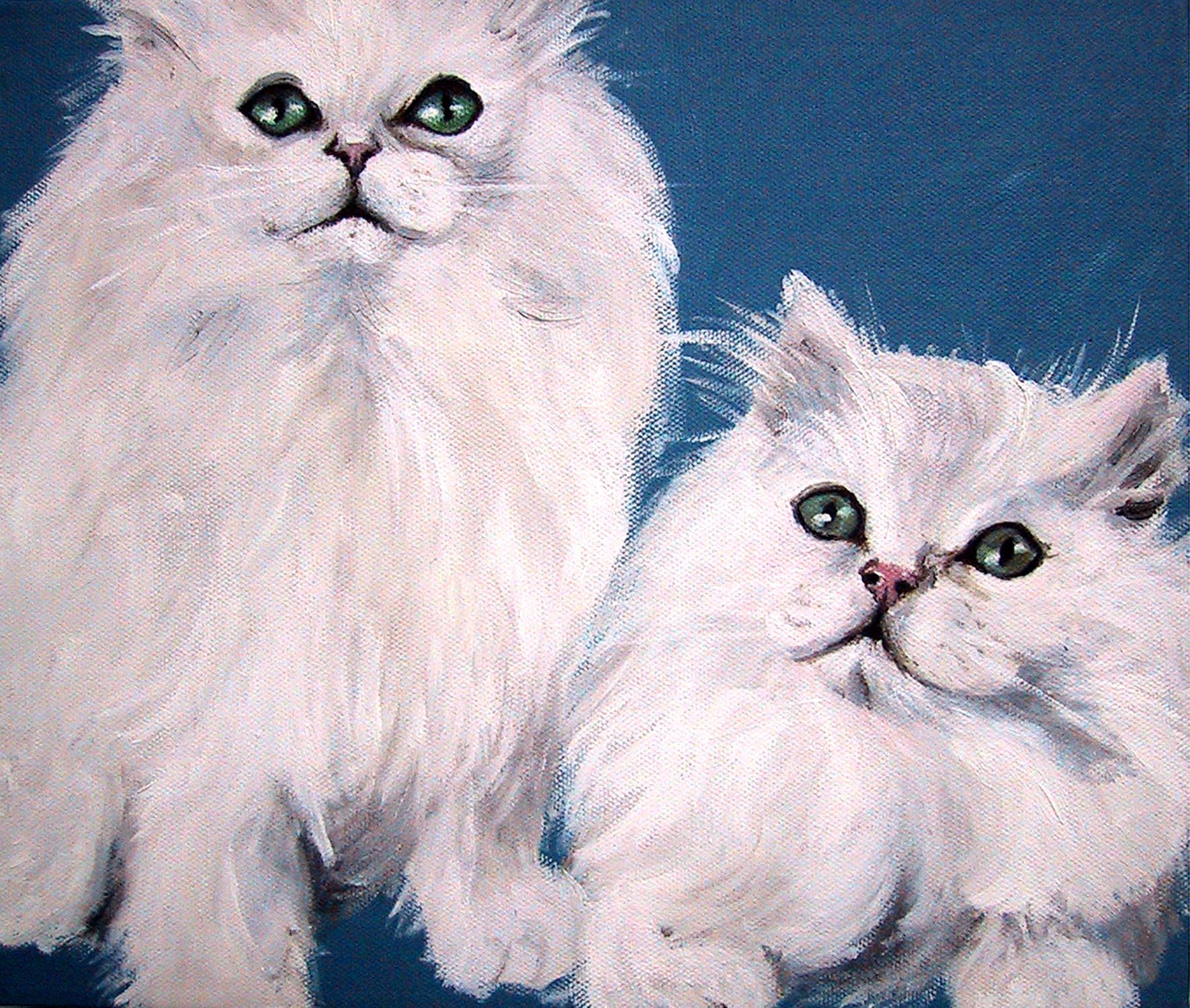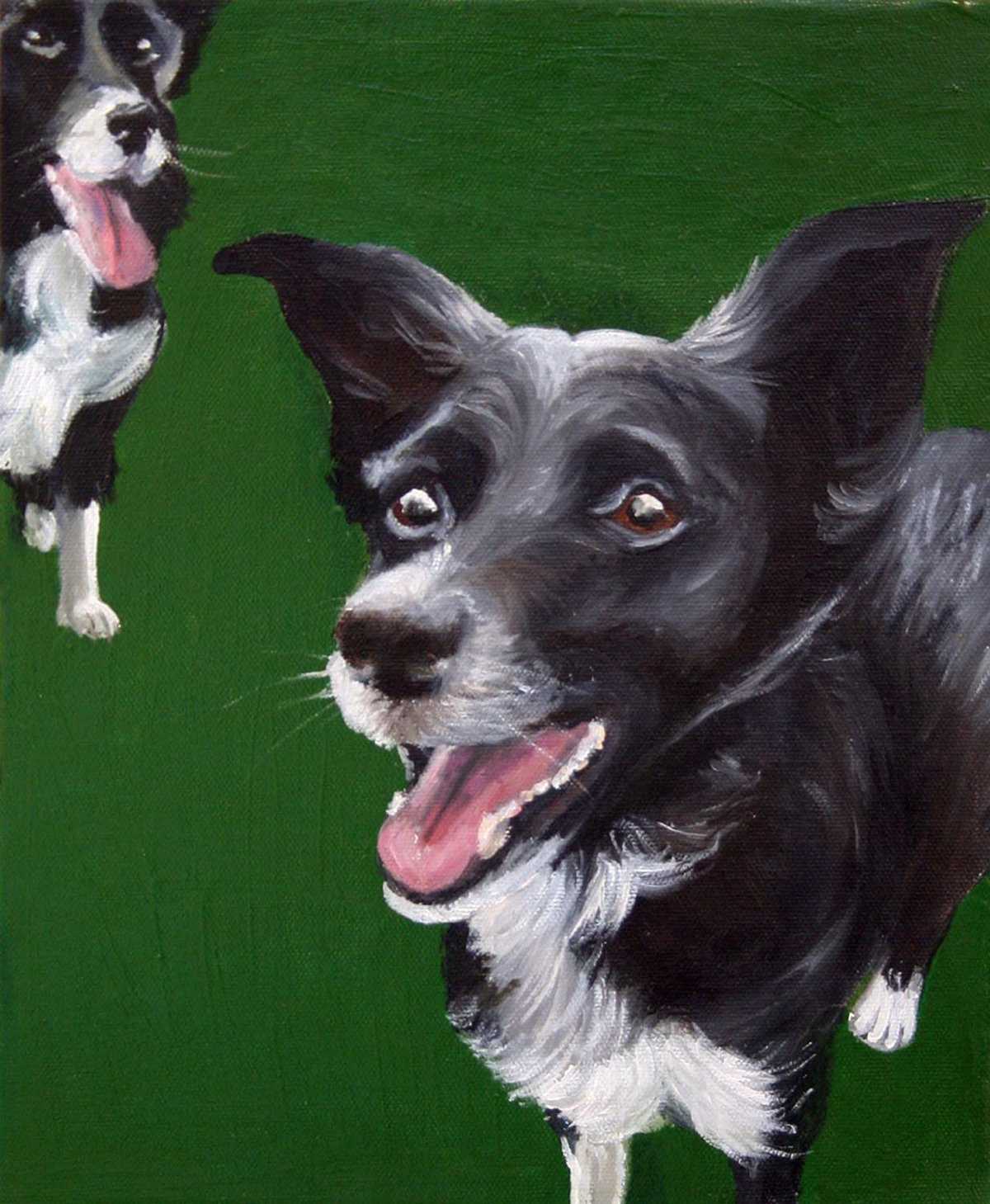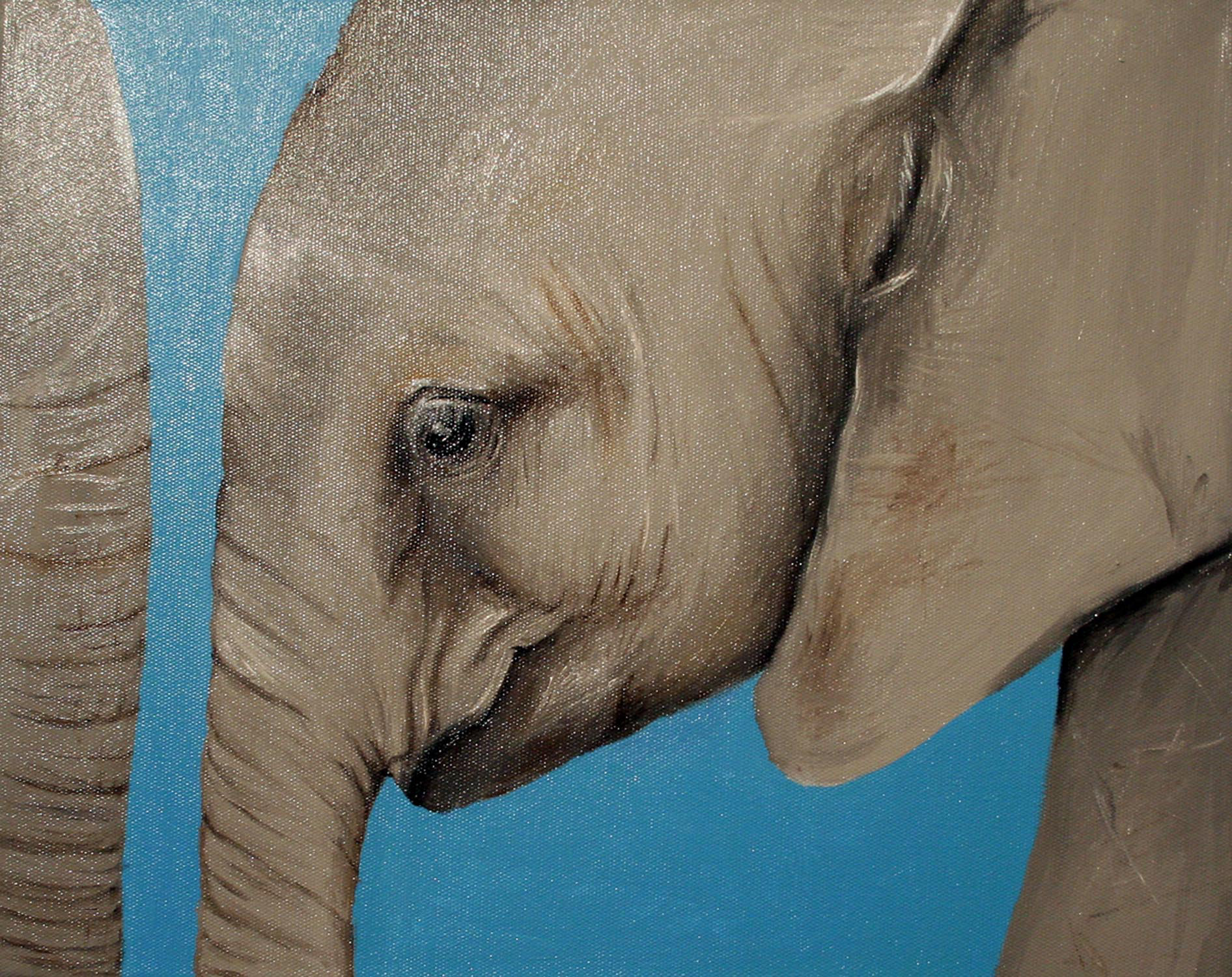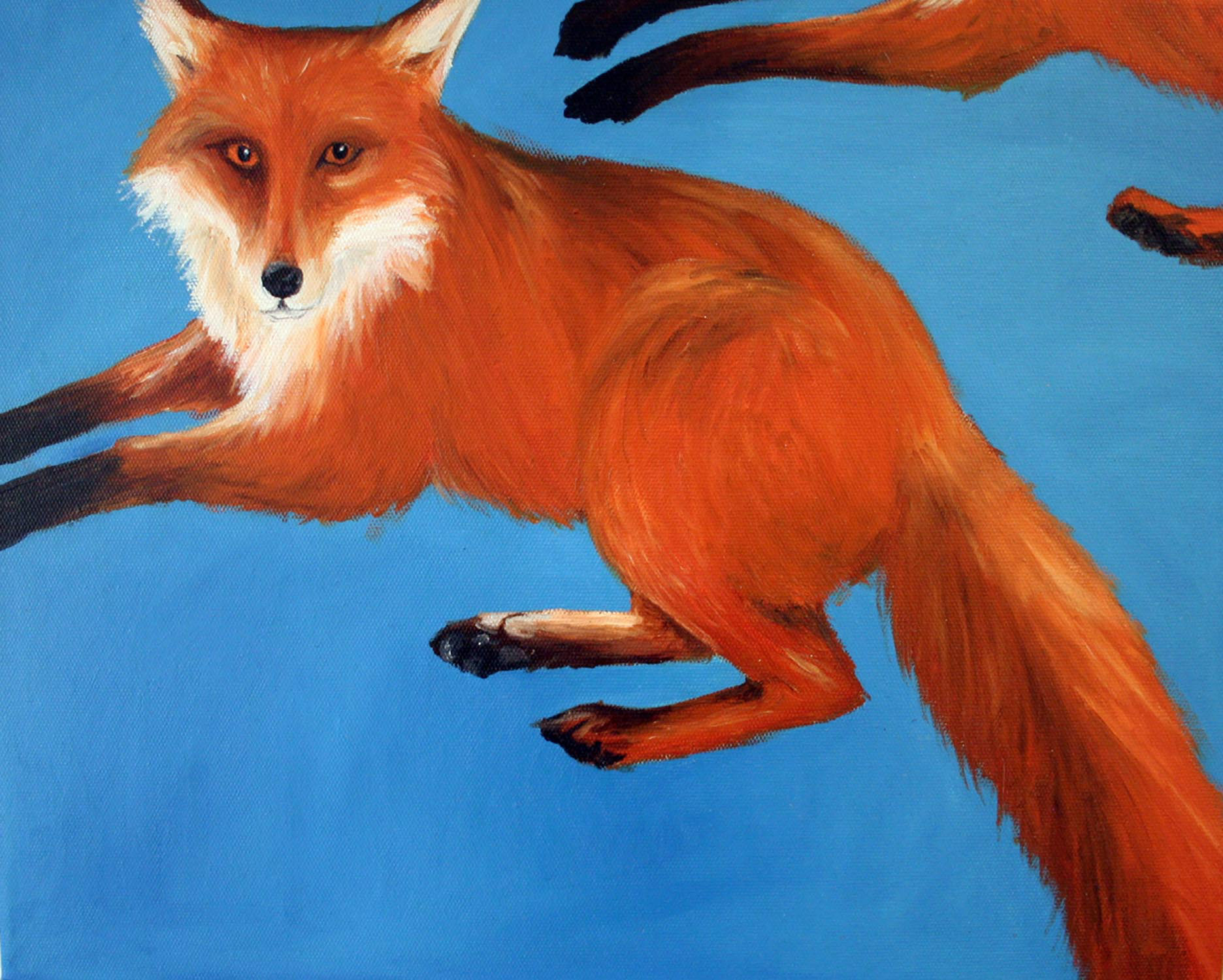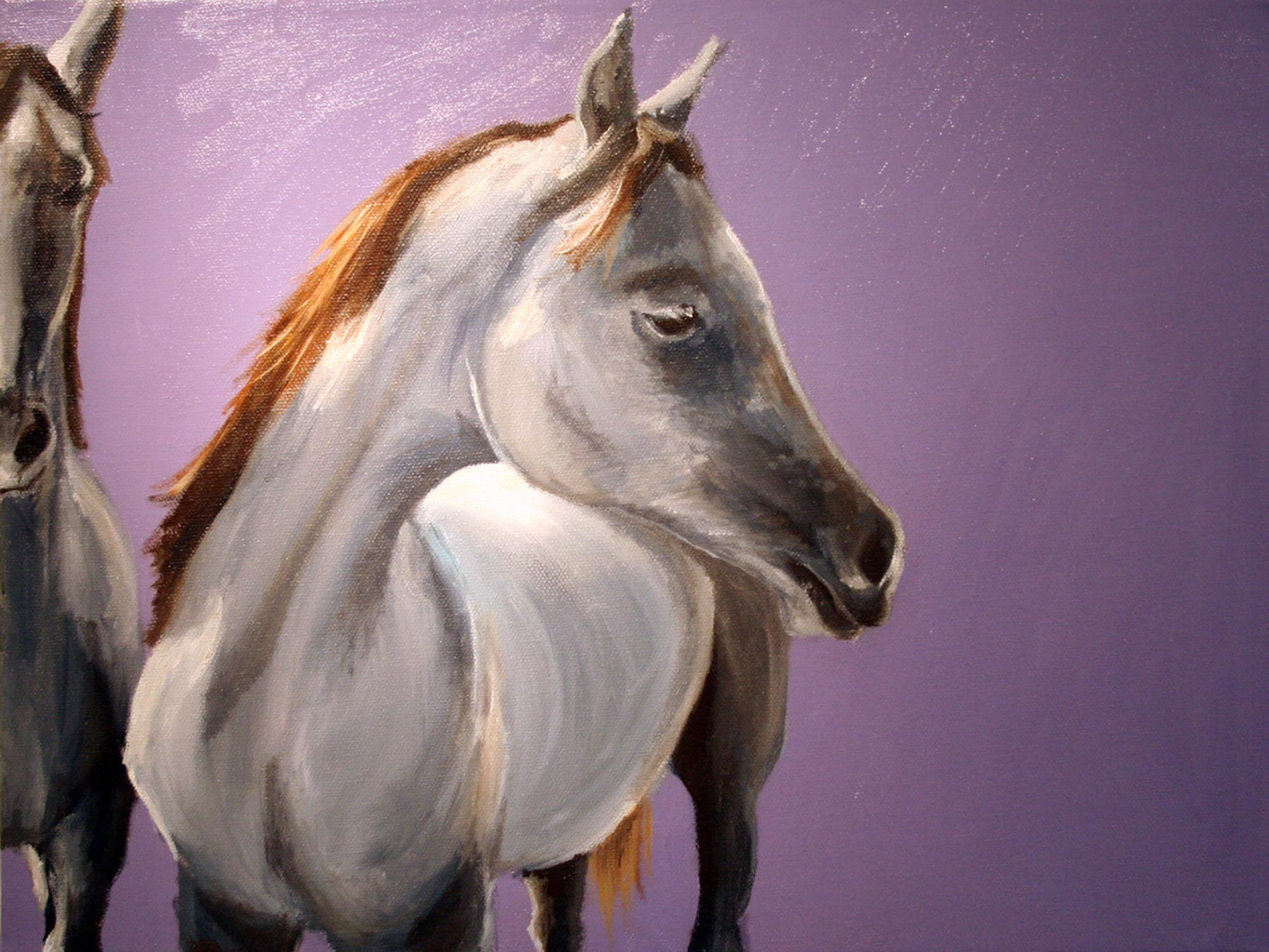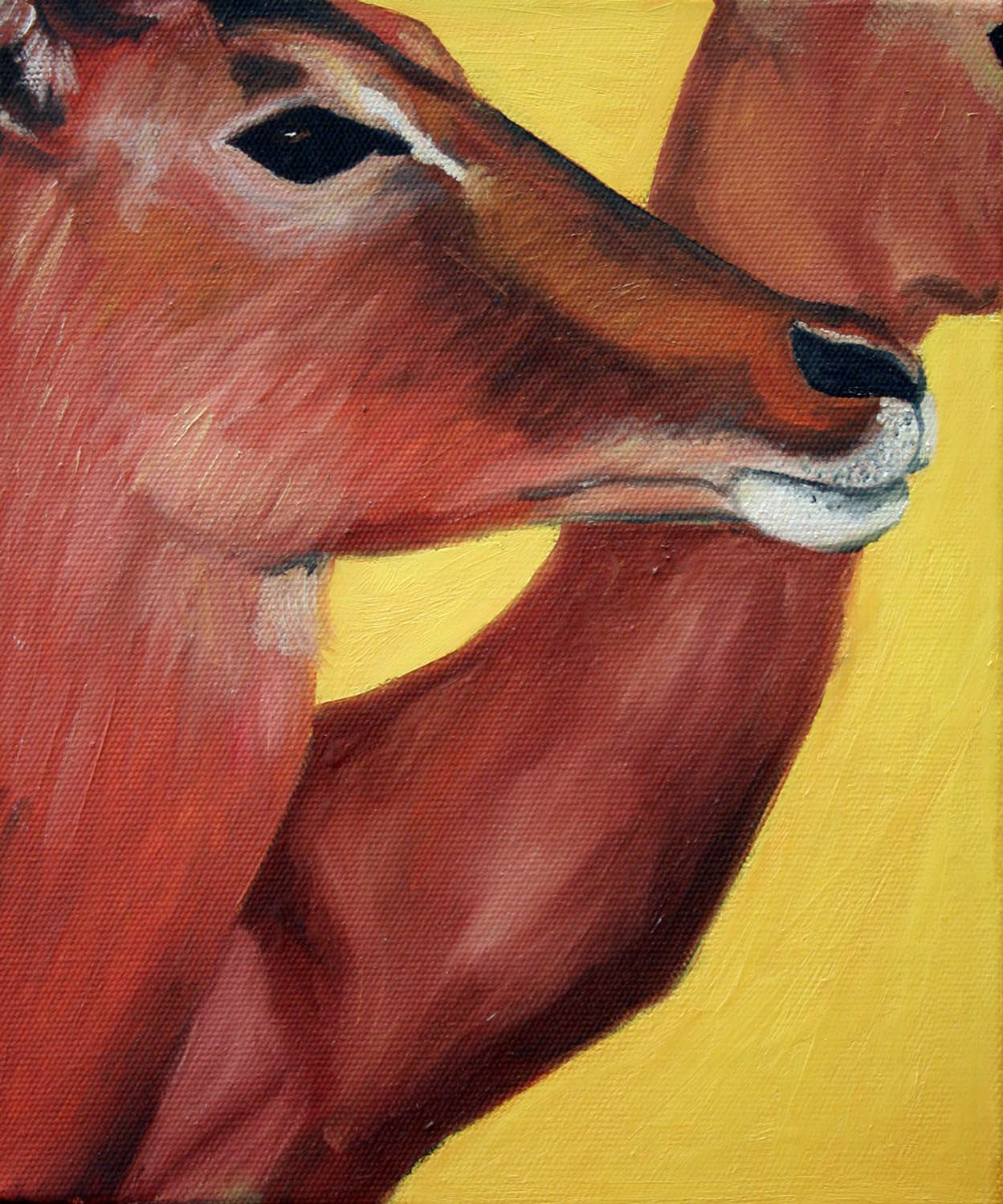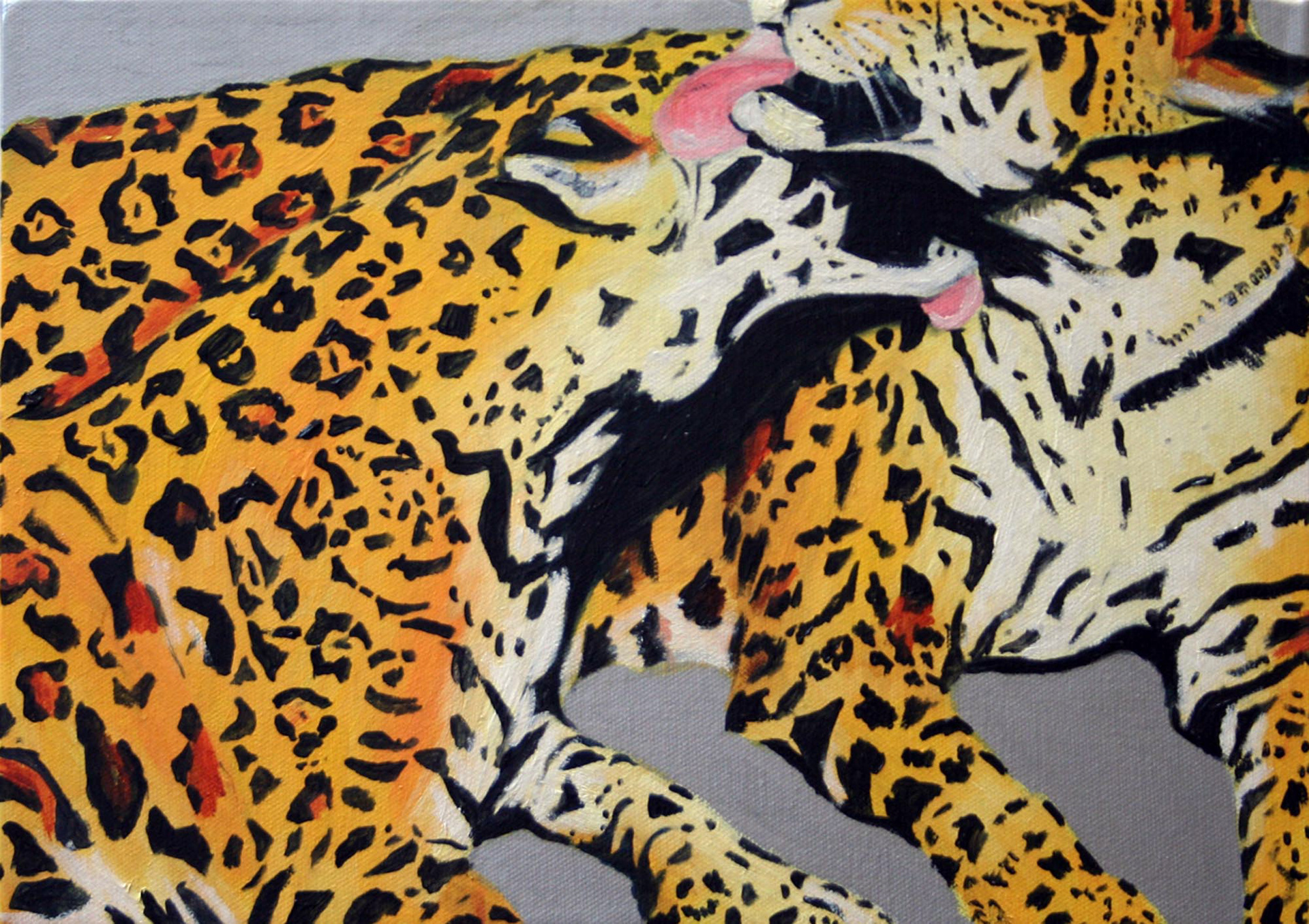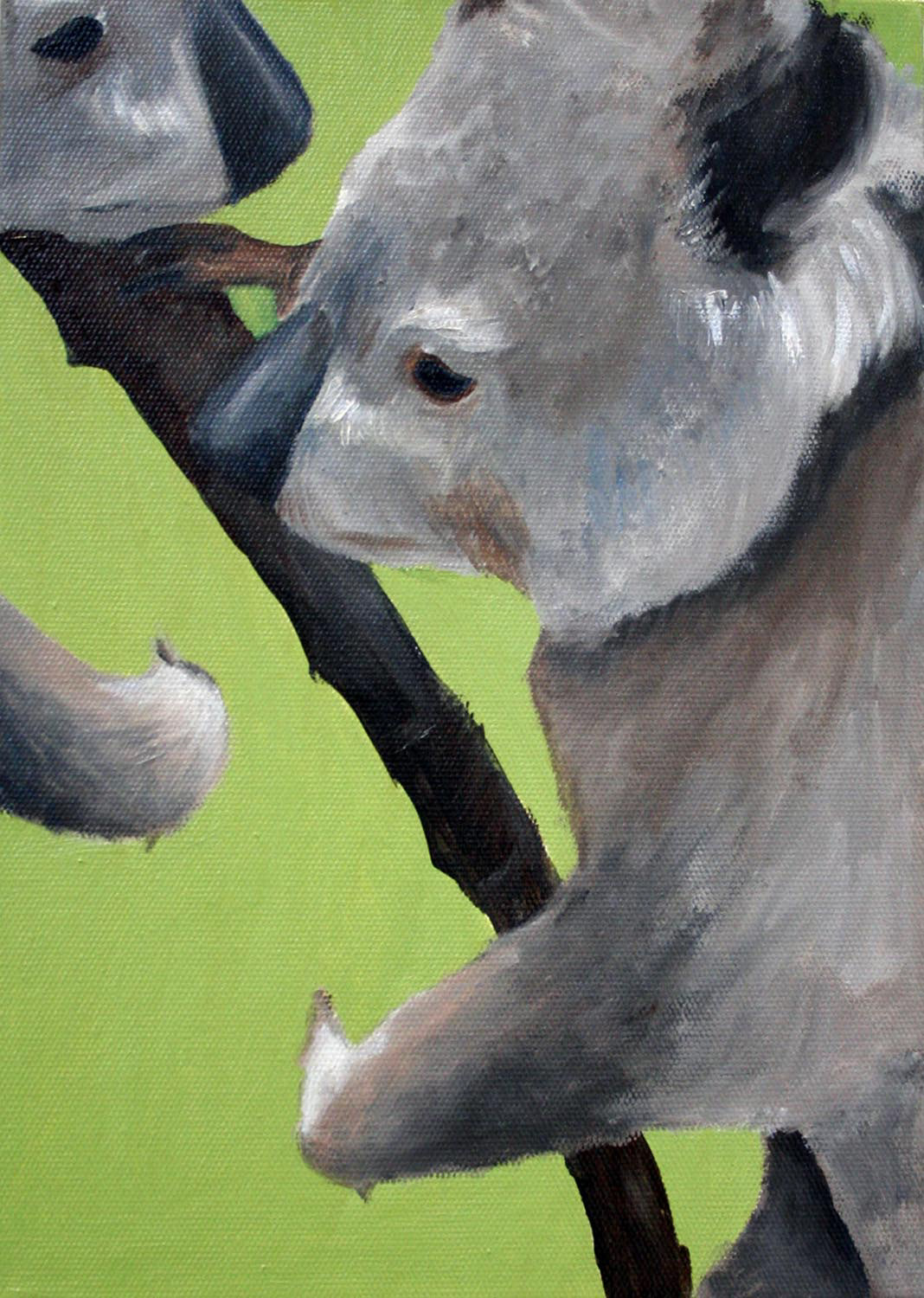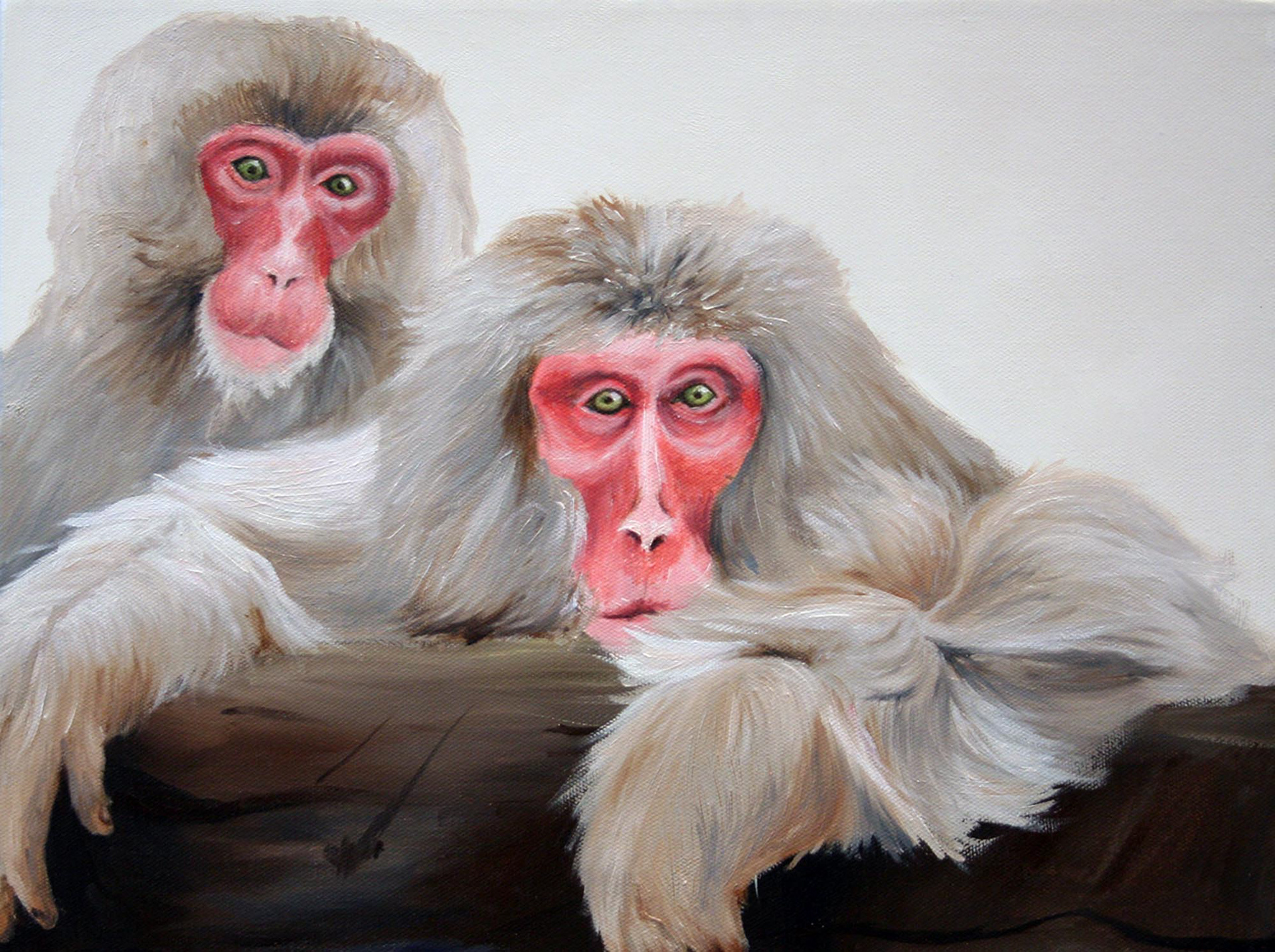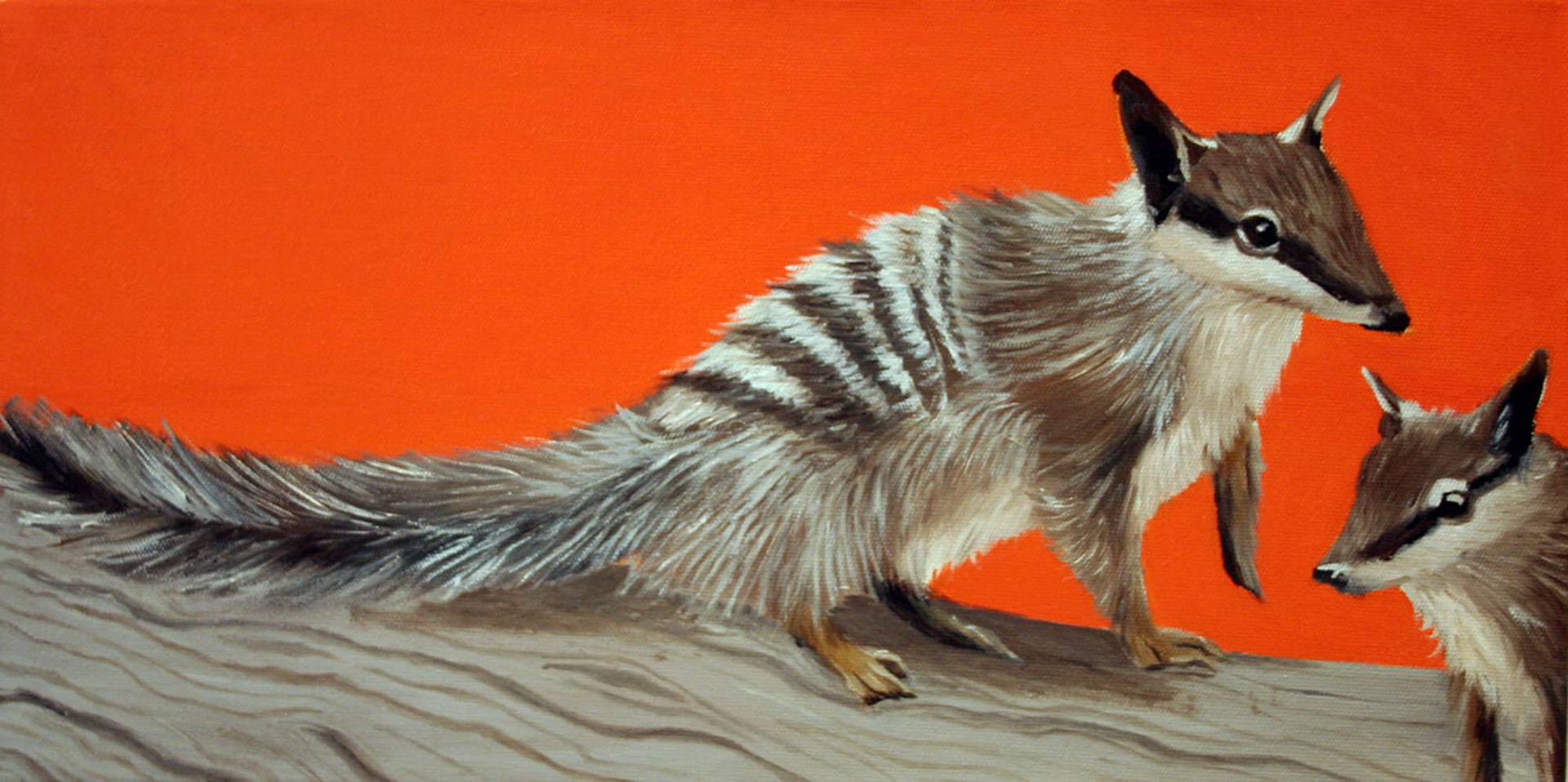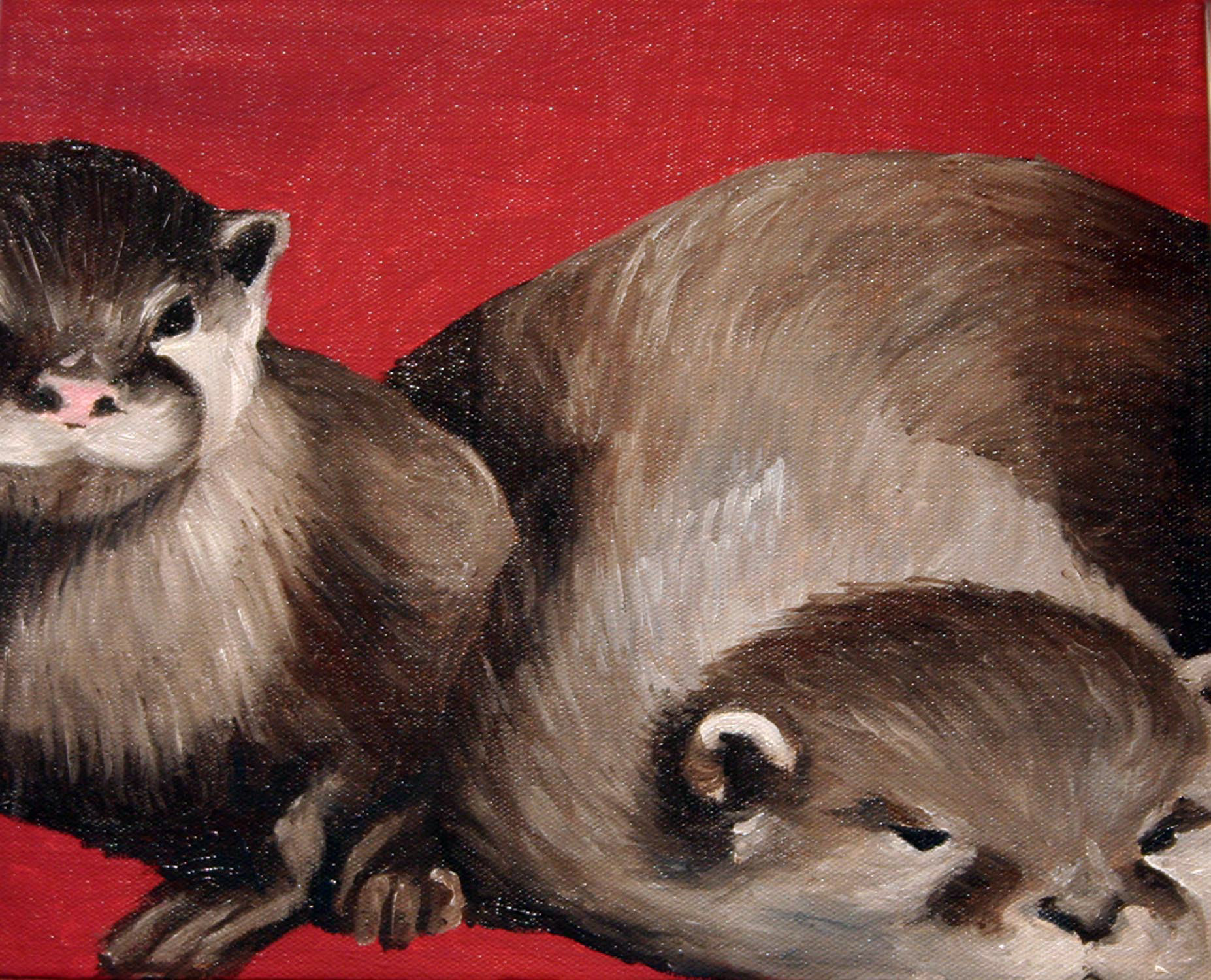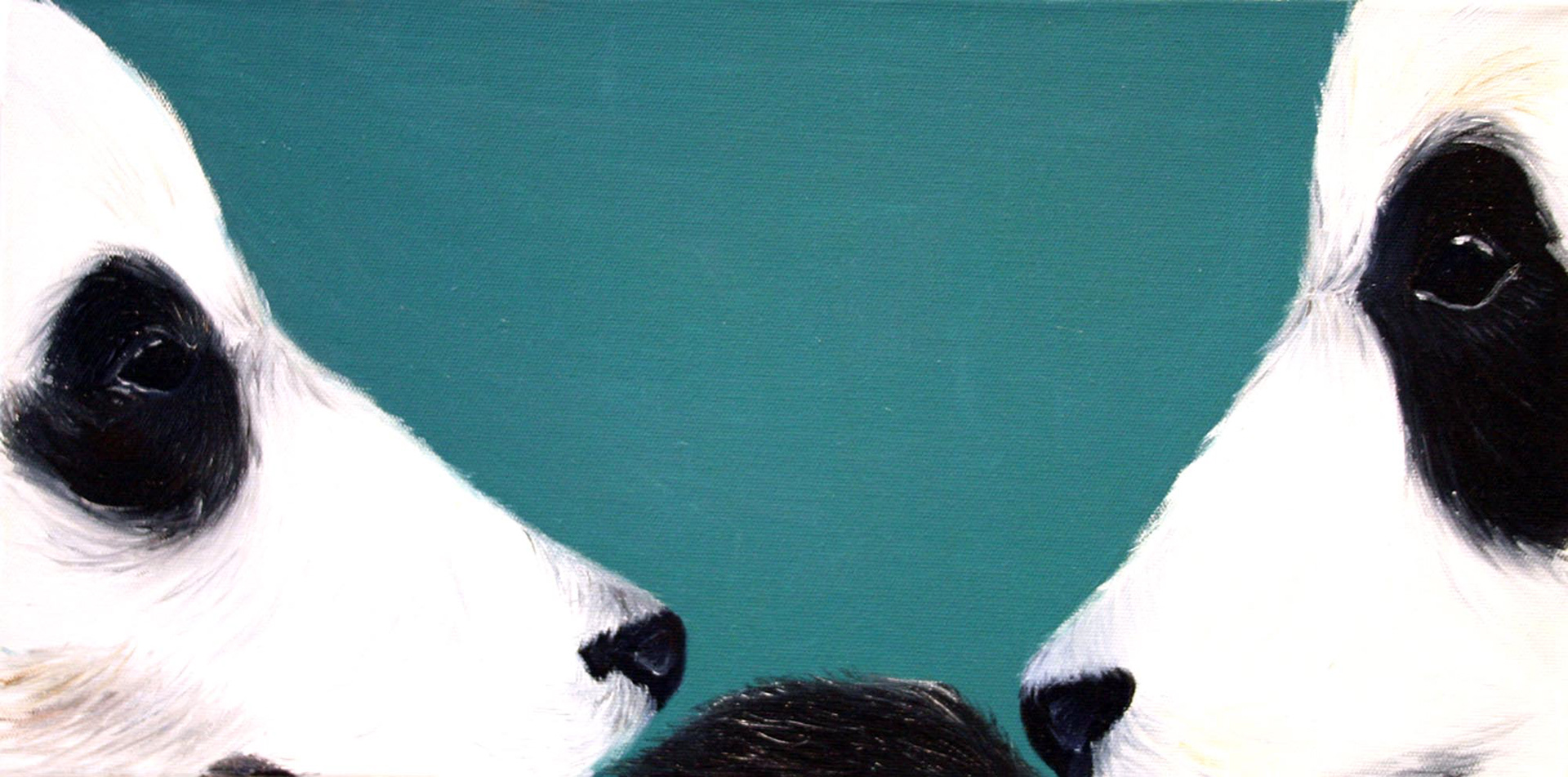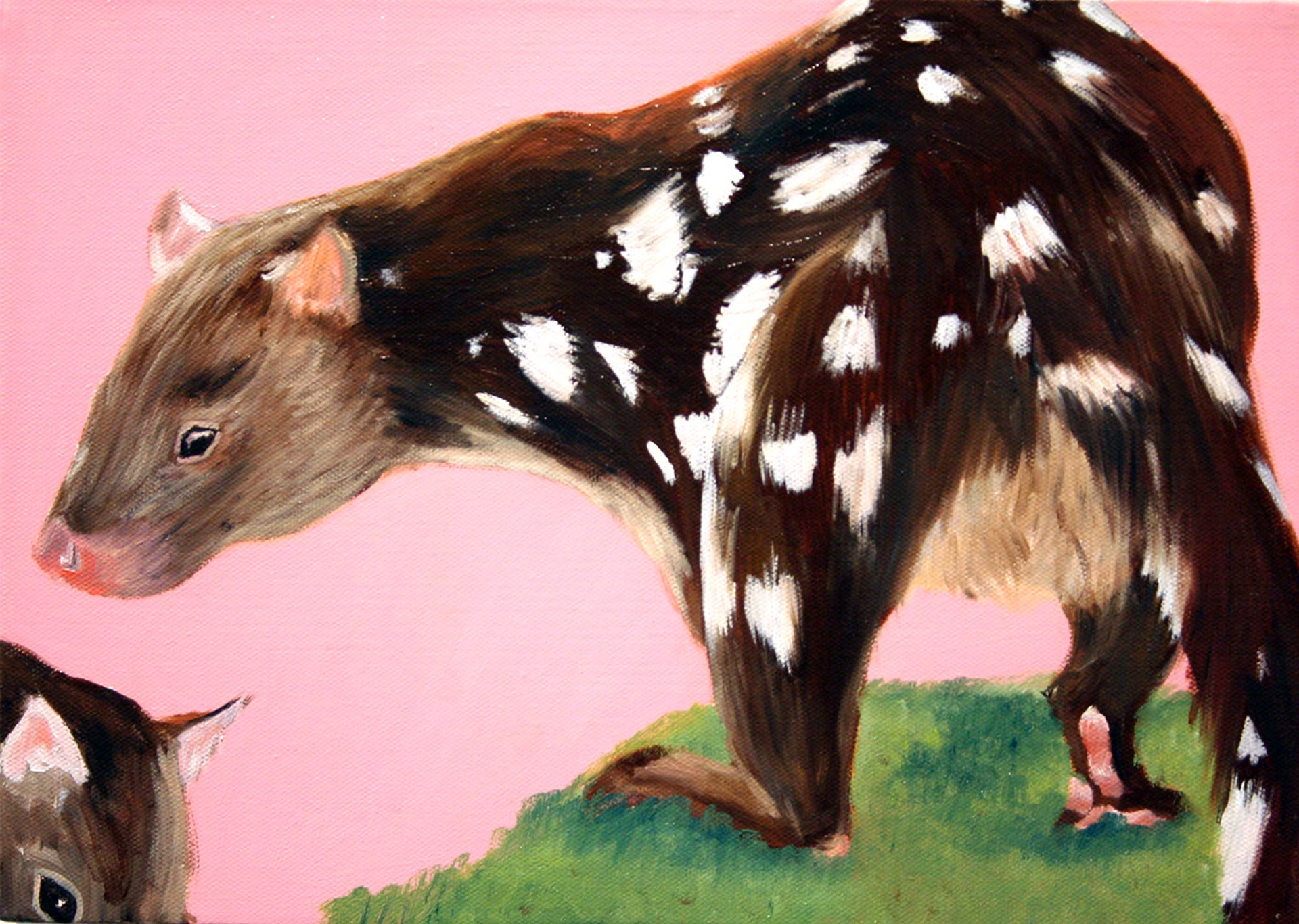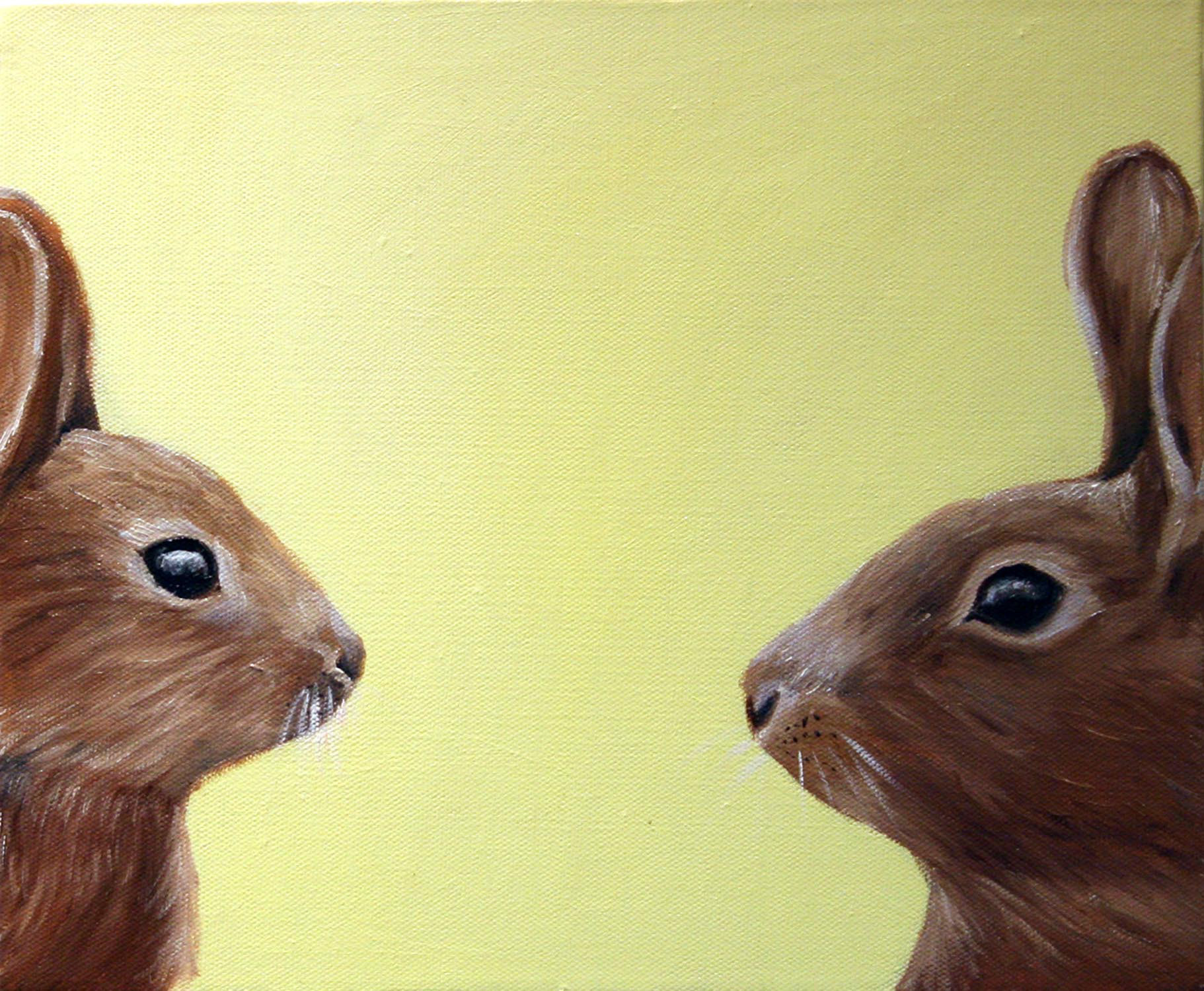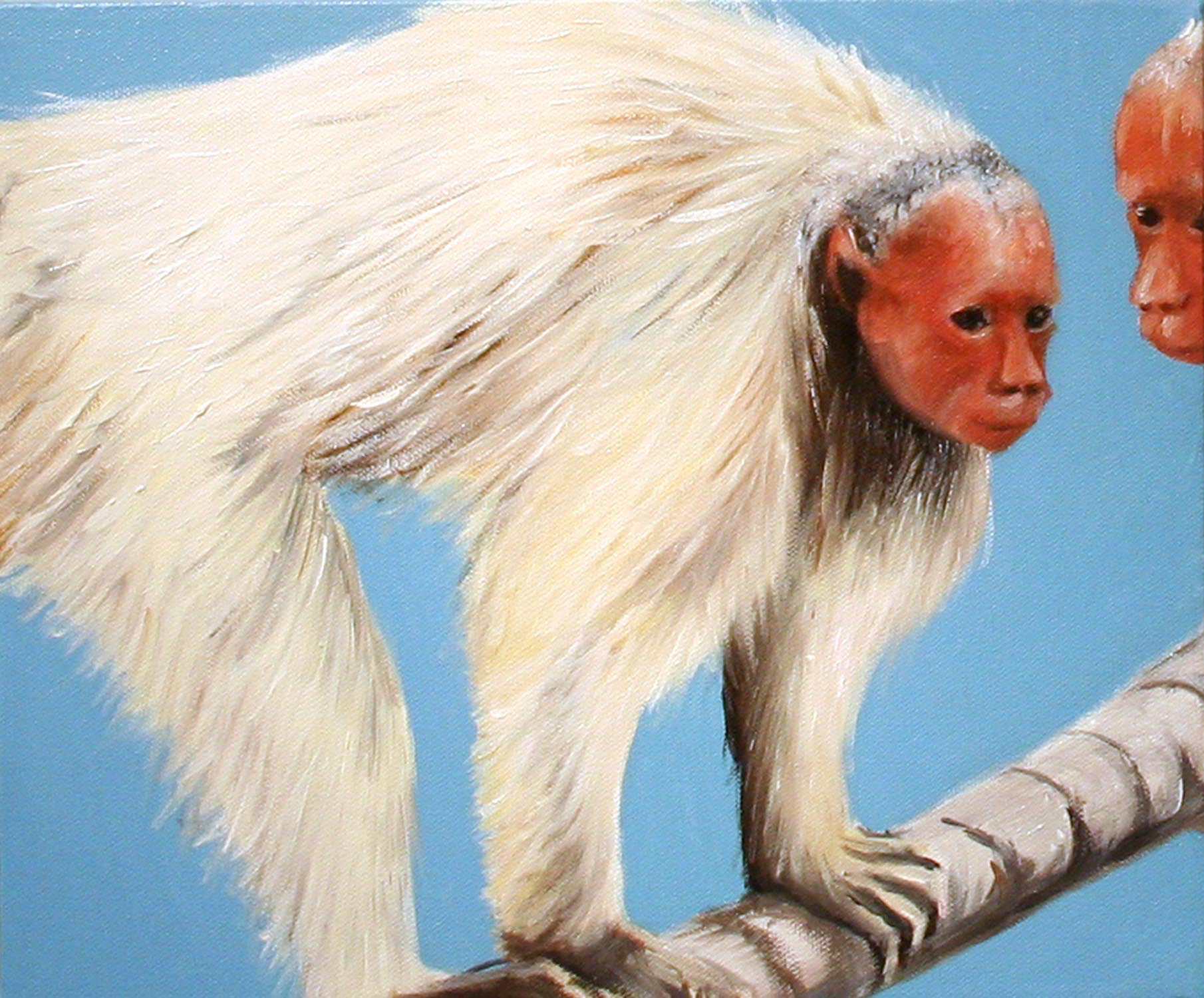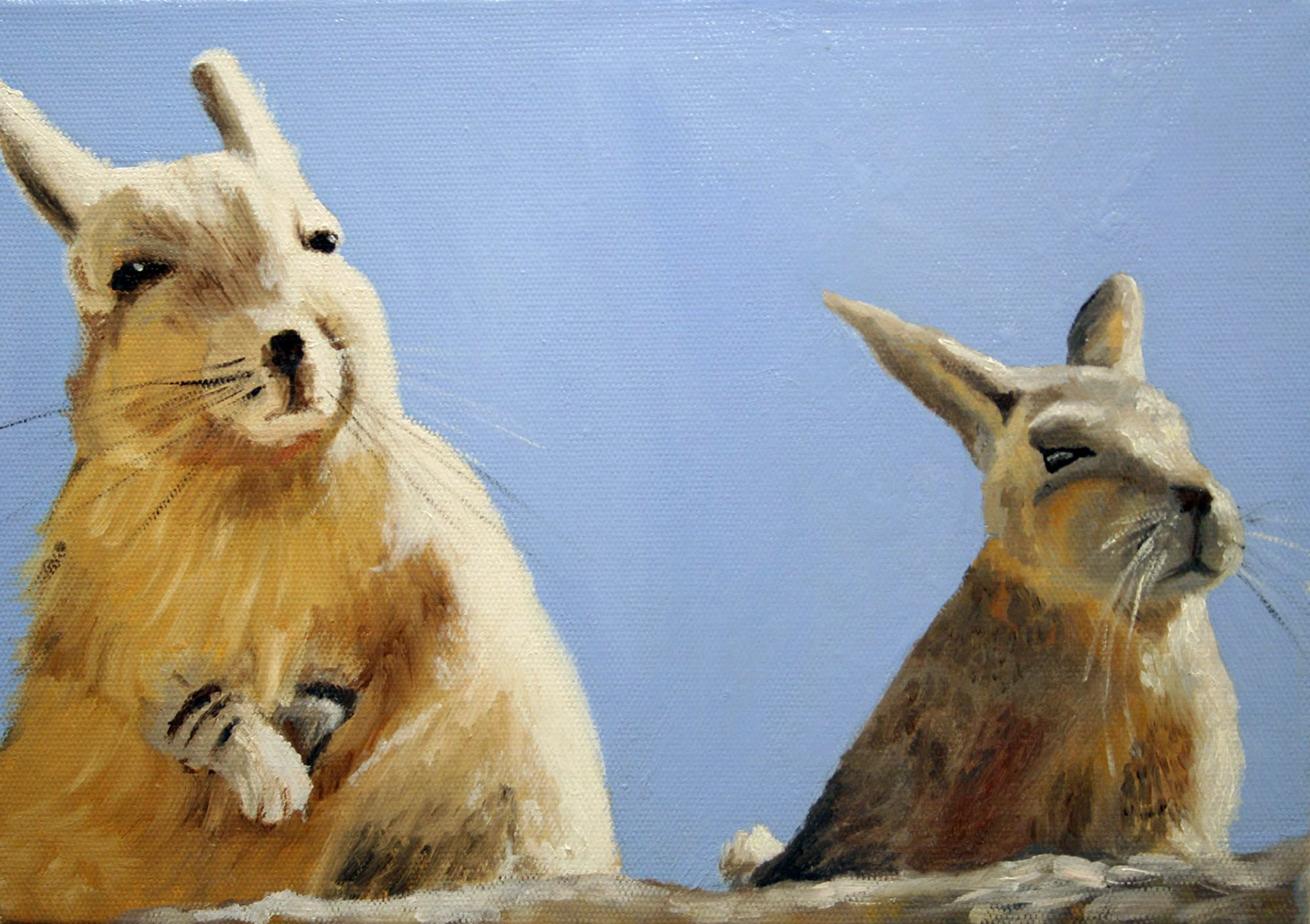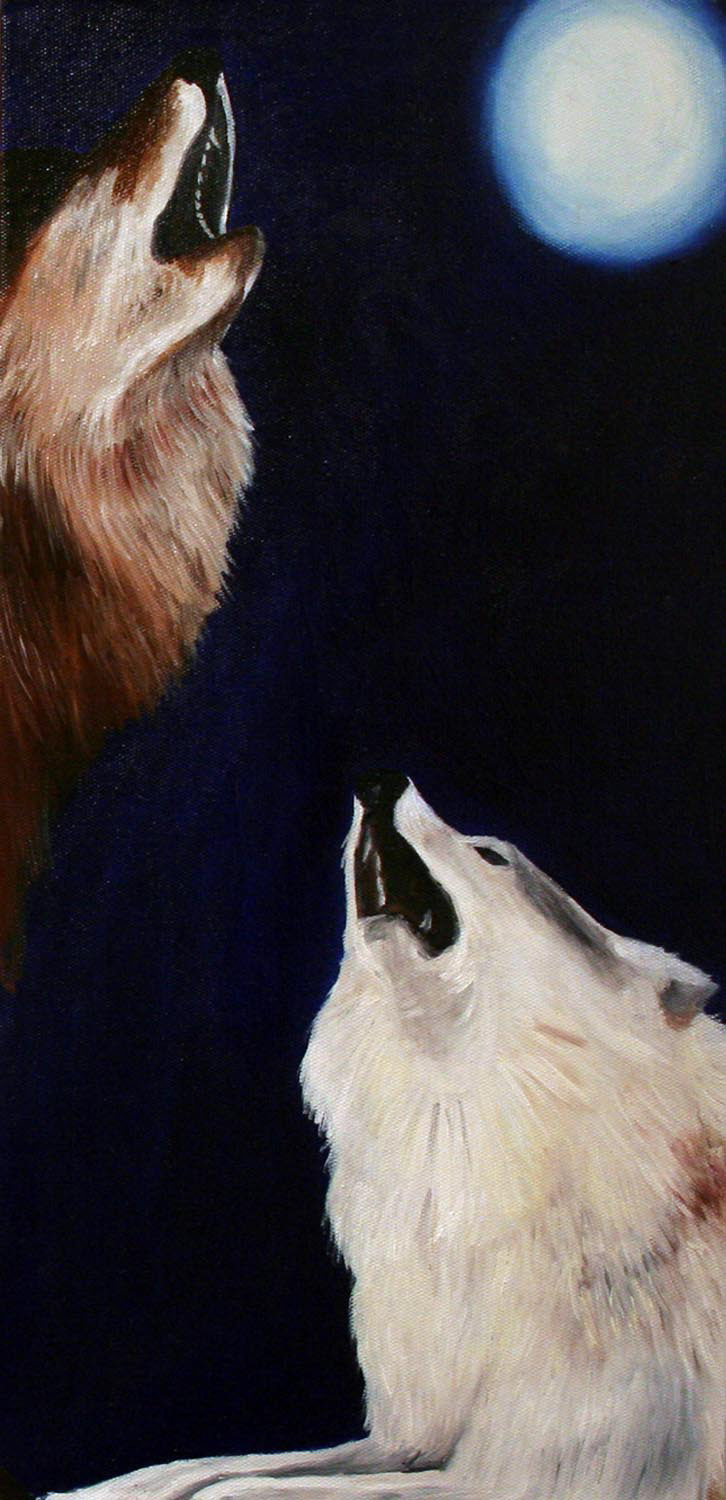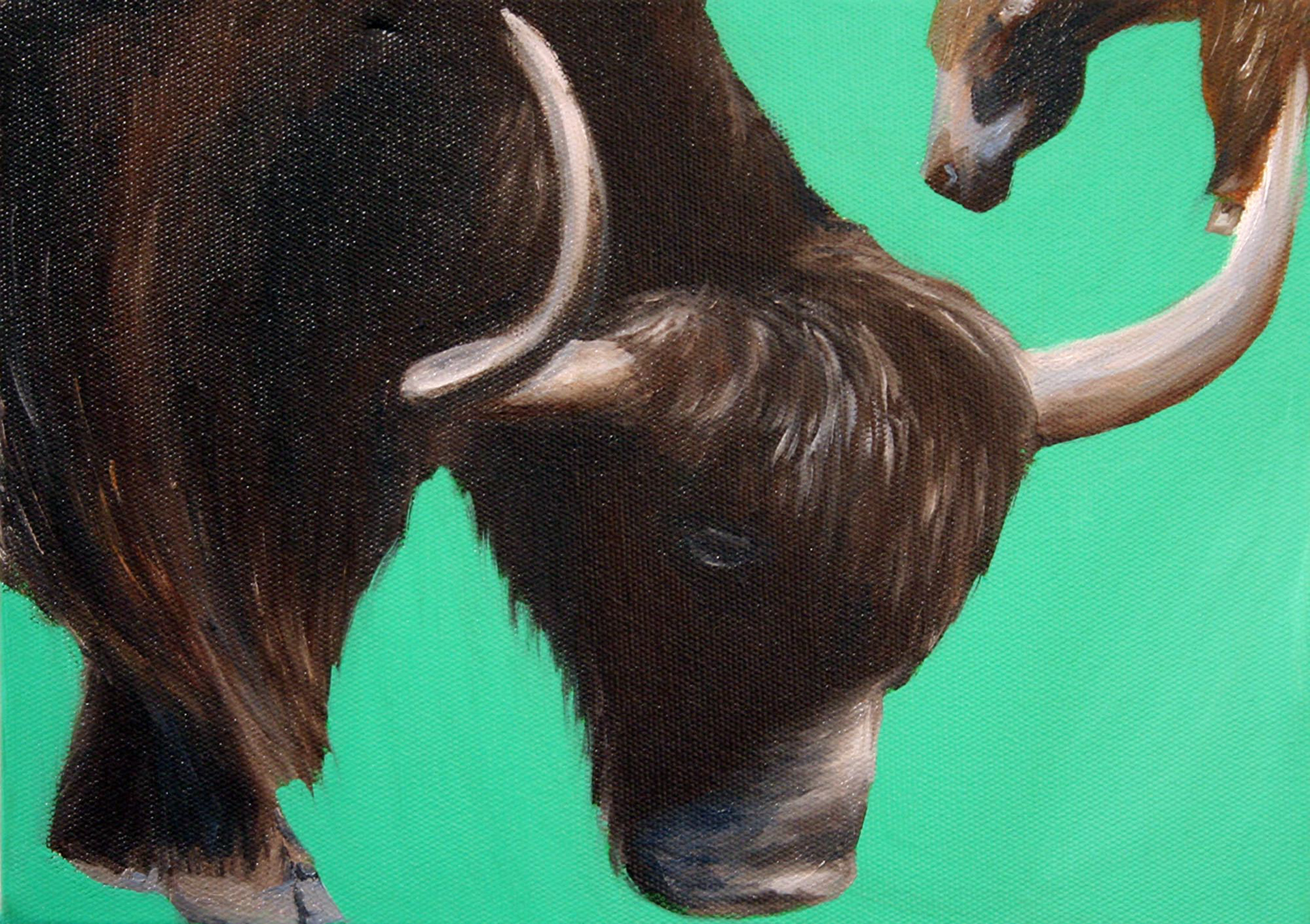 The Night Watch
These are unique pieces from a series 'The Night Watch'. Using mix media and taxidermy materials, particularly glass eyes, to create engaging and transfixing paintings of owls, capturing the enigmatic air of mystery which surrounds these nocturnal birds.Most are 12 x 24 inches. In order:
Barred Eagle Owl, Eagle Owl, Buffy Fish Owl, Great Grey Owl, Long Eared Owl, White Scops Owl, Barn Owl, Snowy Owl, Elf Owl, Tawny Owl, Boobok Owl, Burrowing Owl.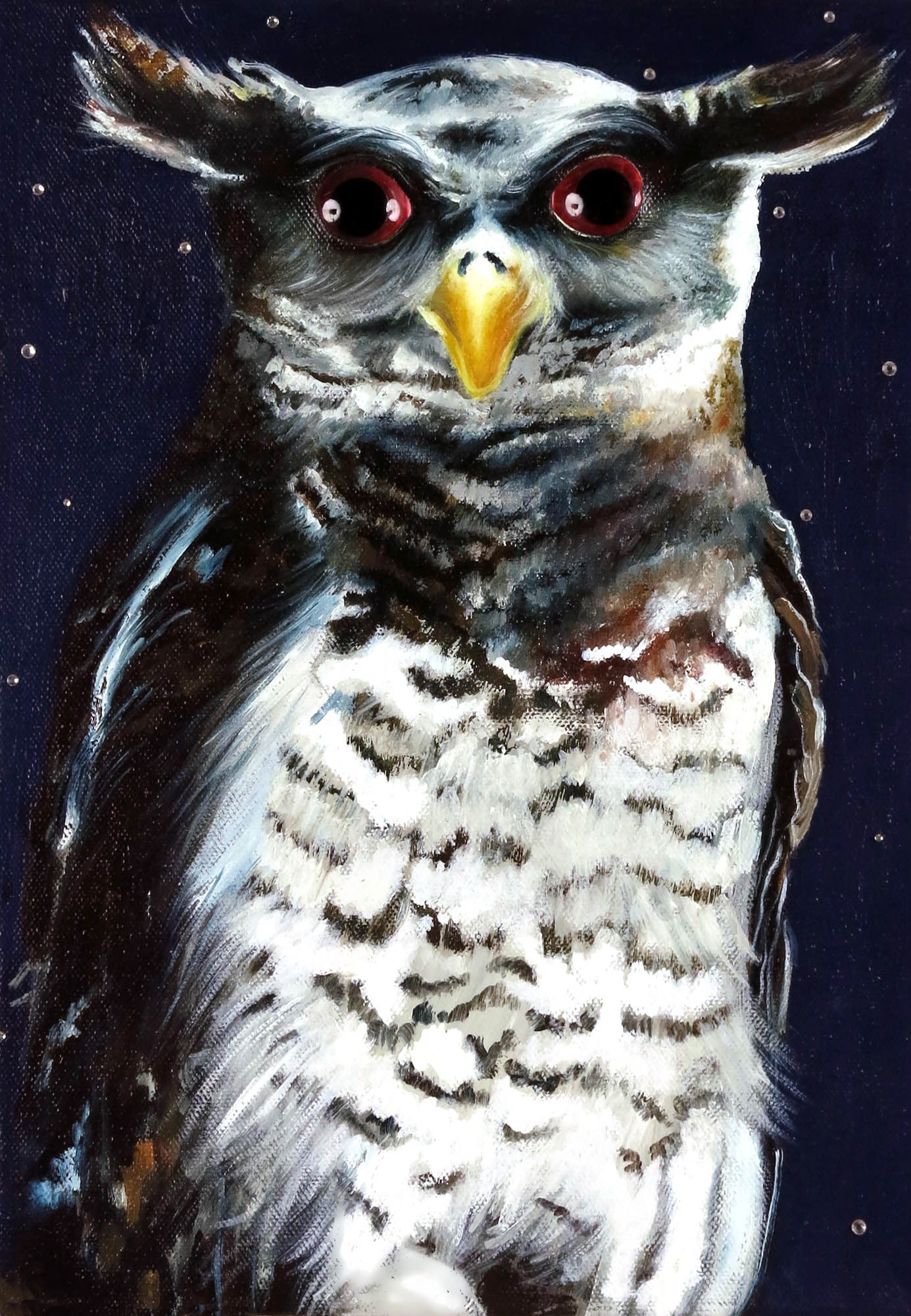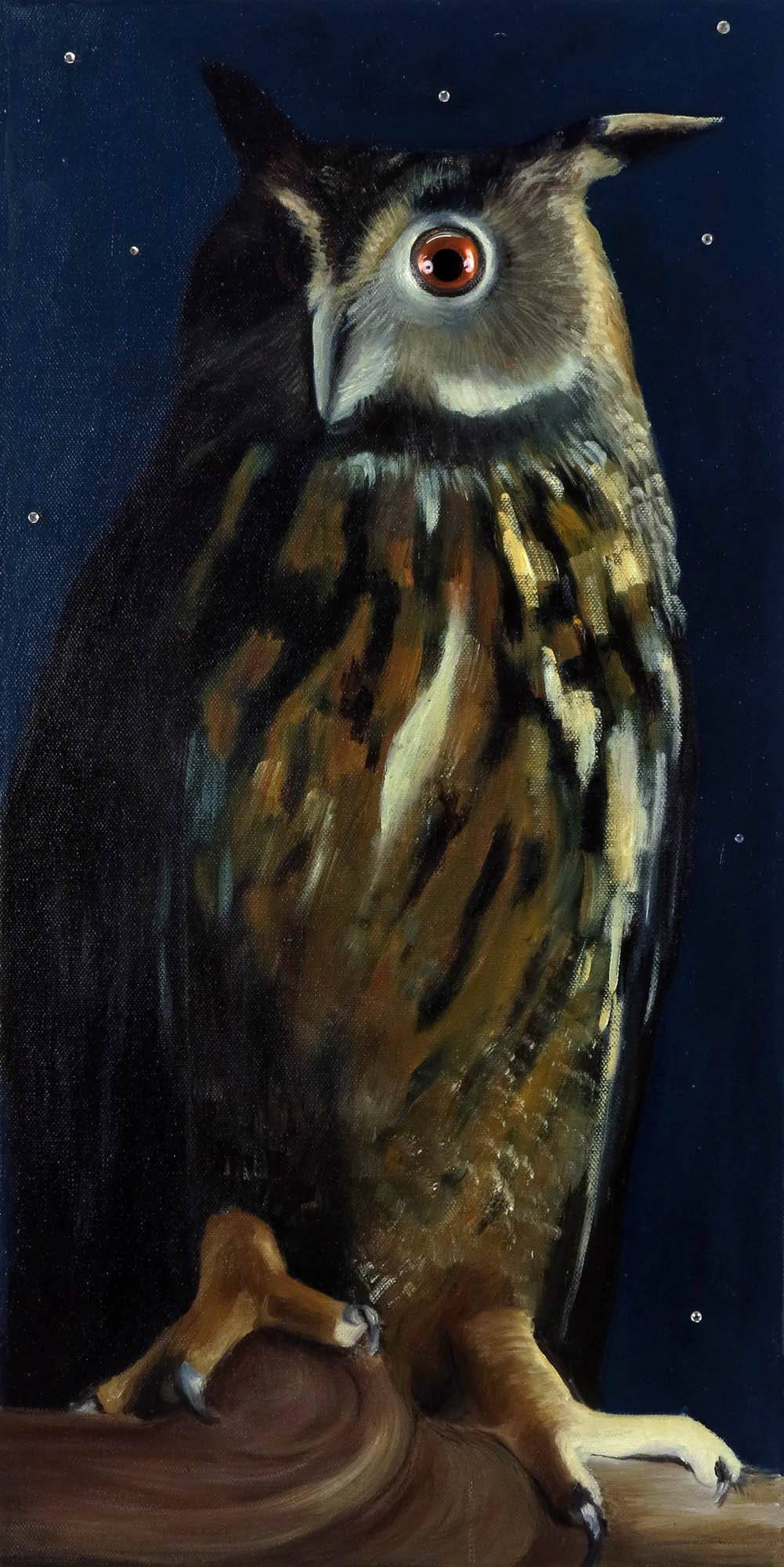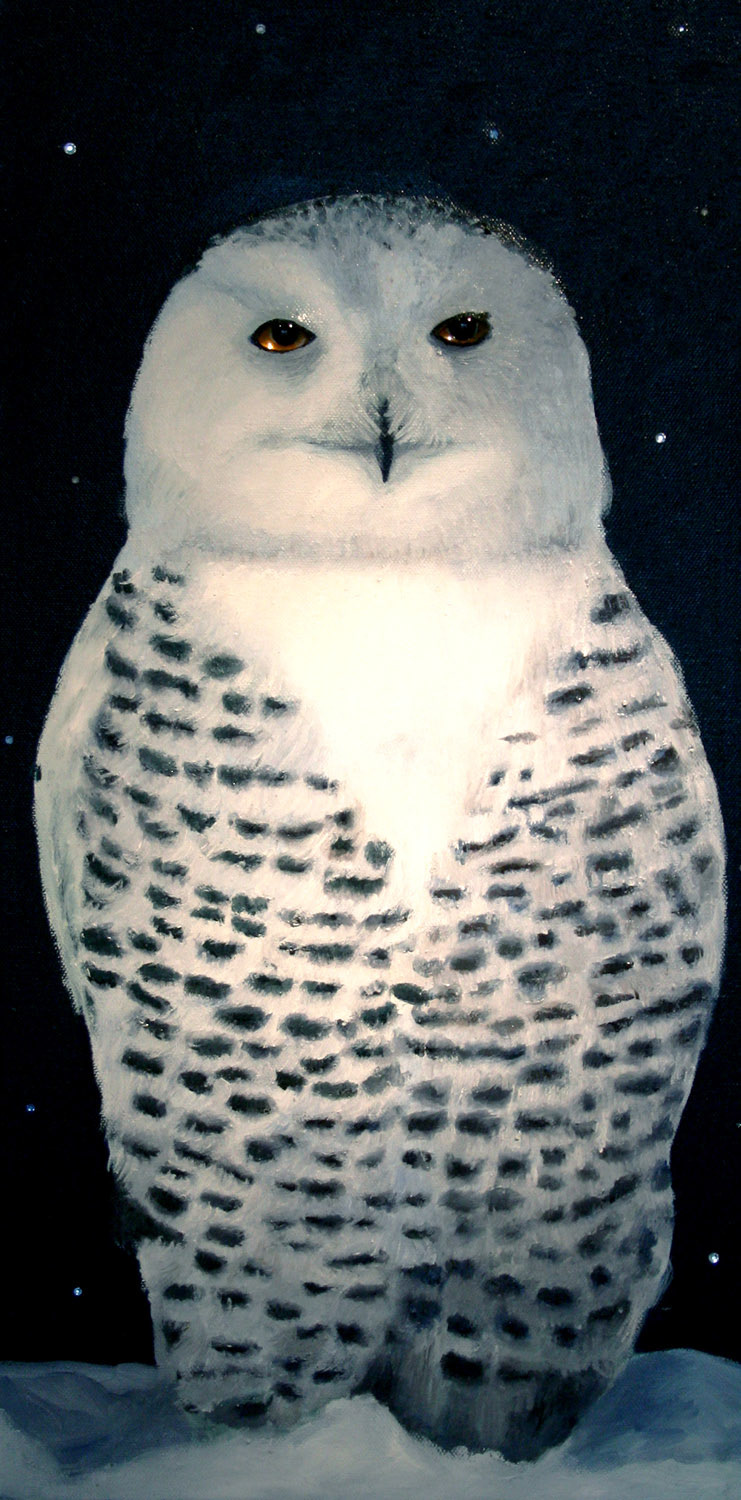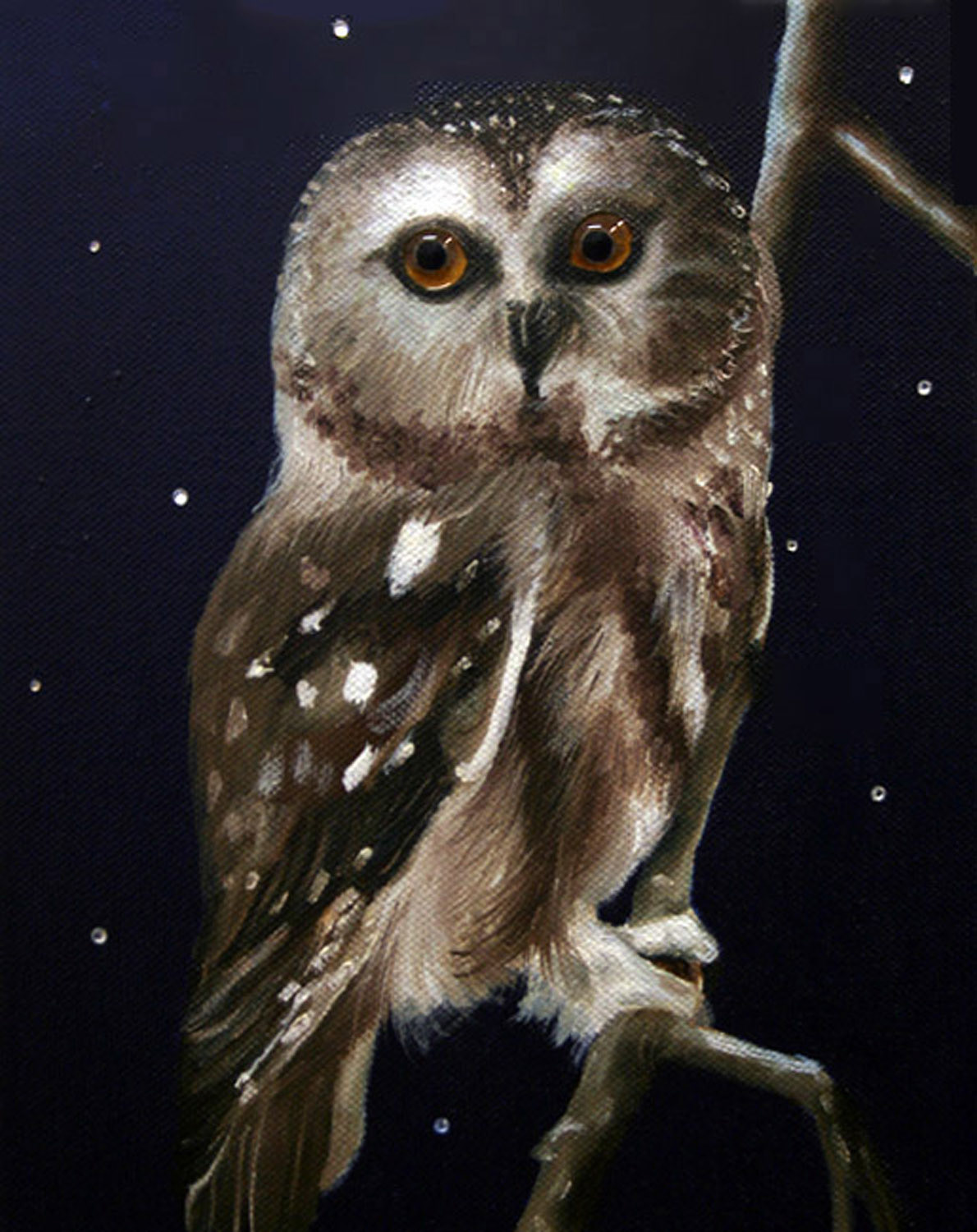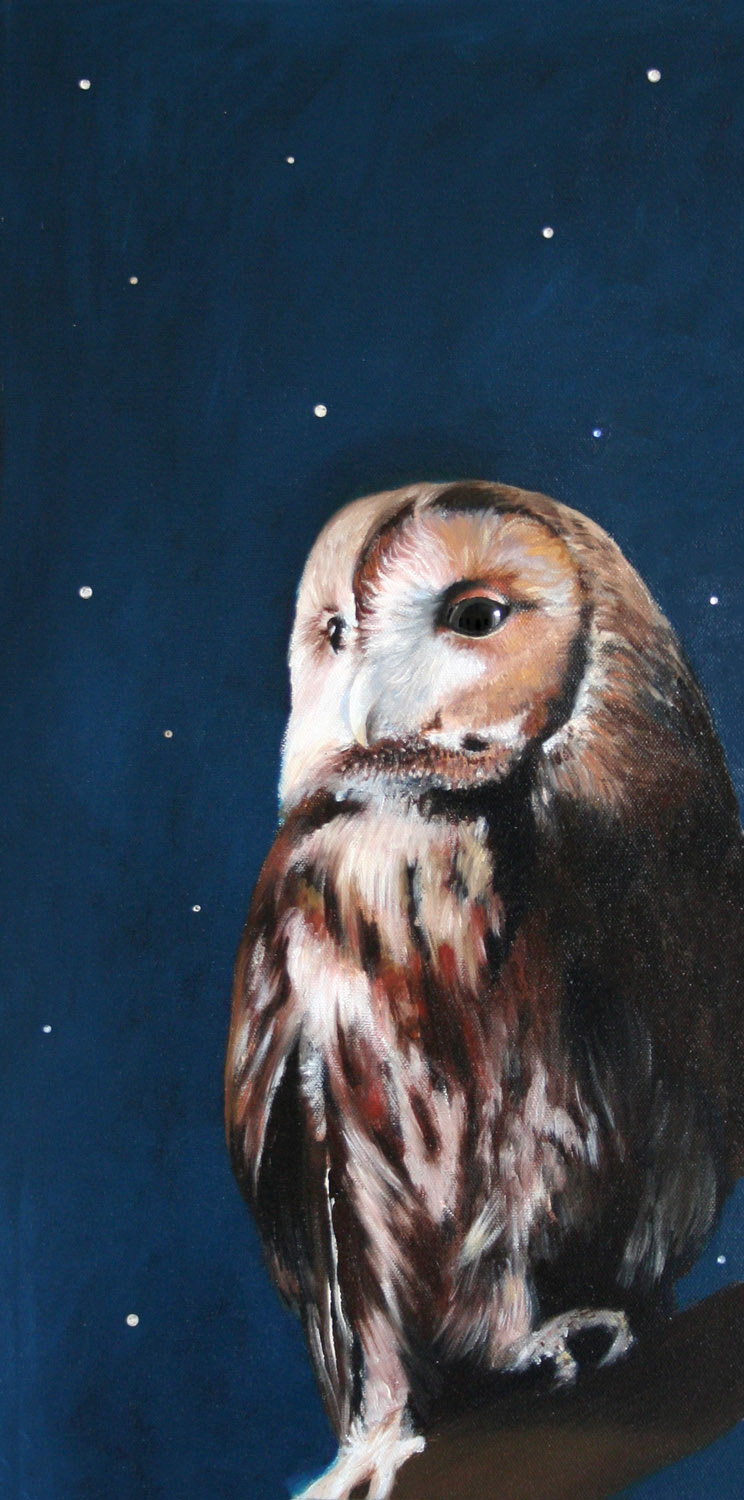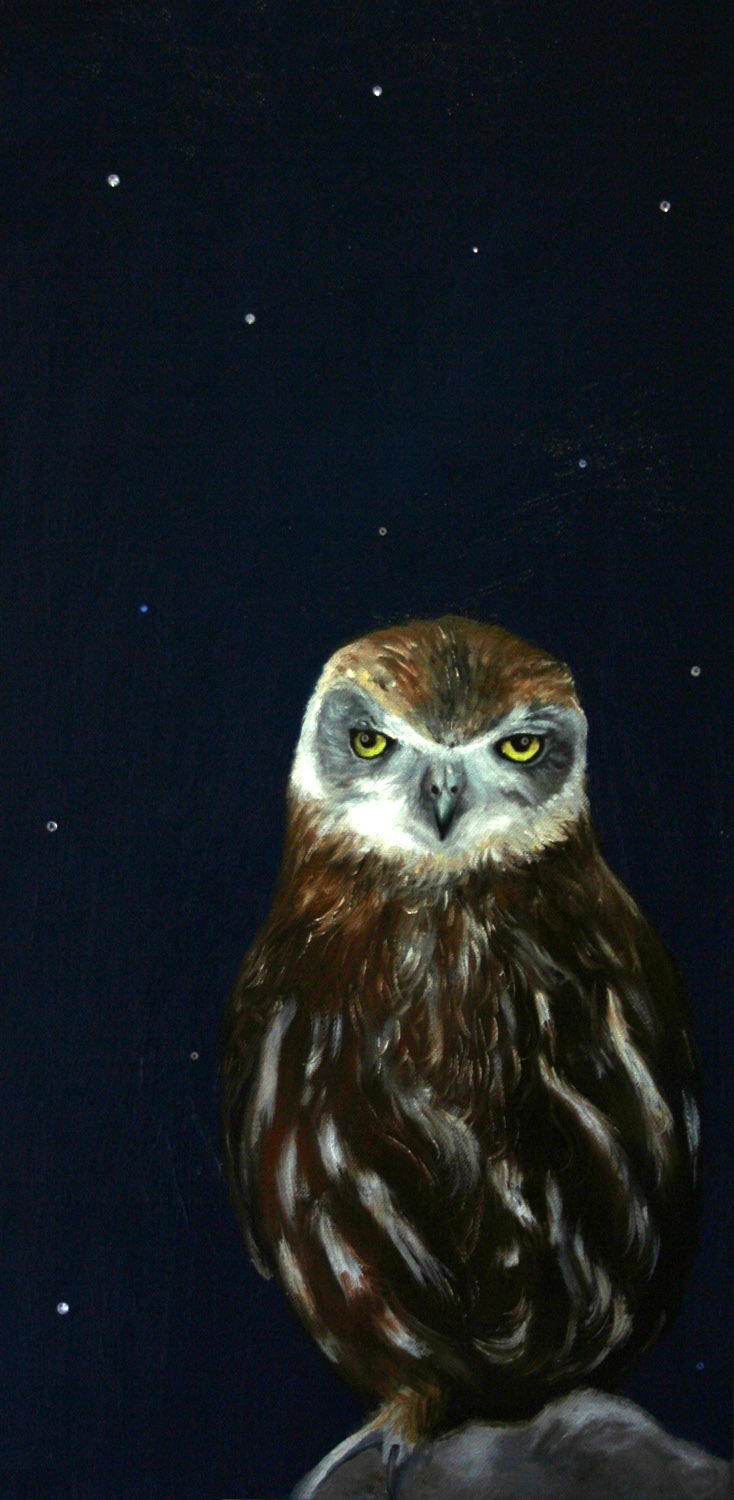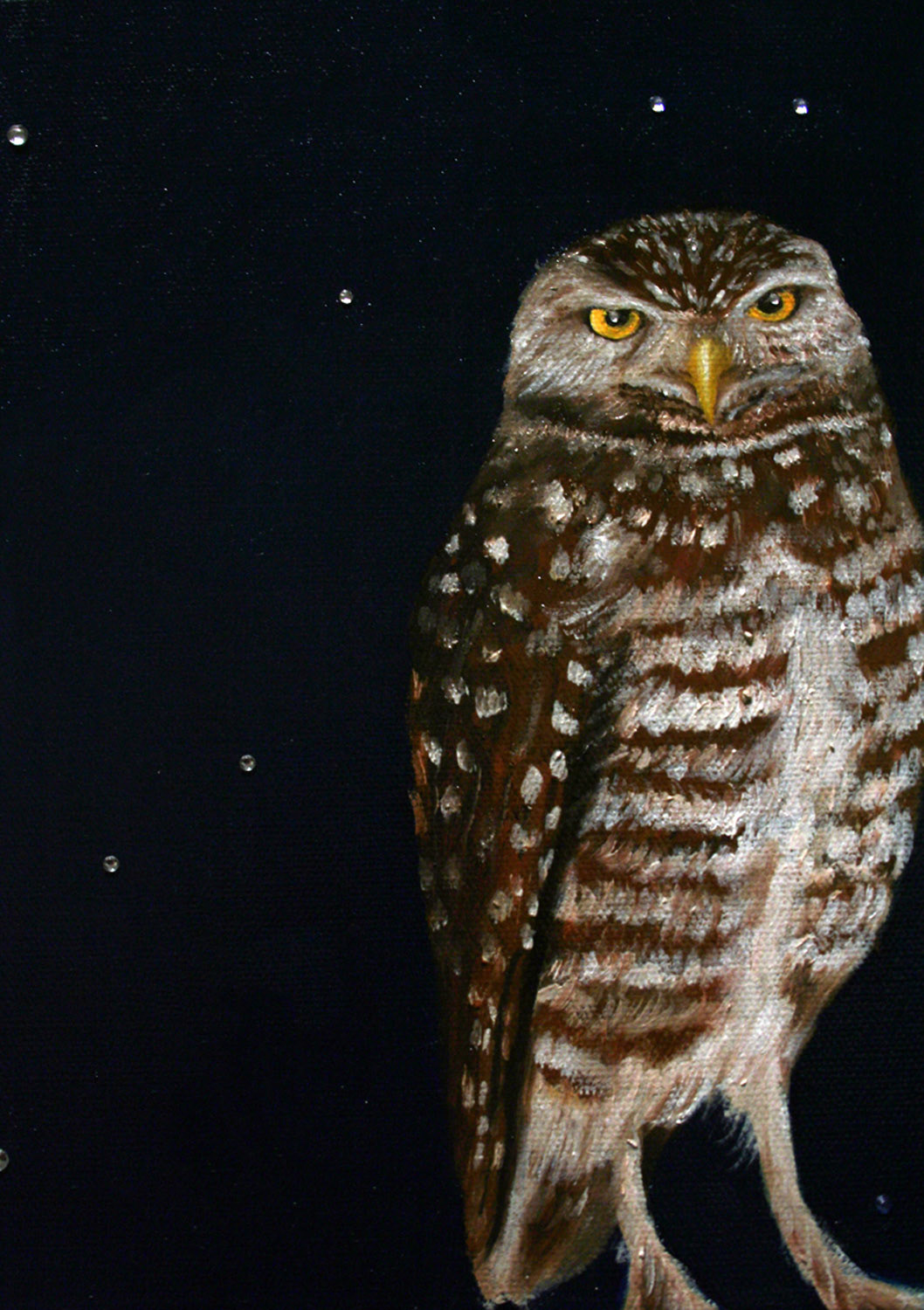 Similar to above but much smaller -  5 x 3 inches each, oil and mixed media on canvas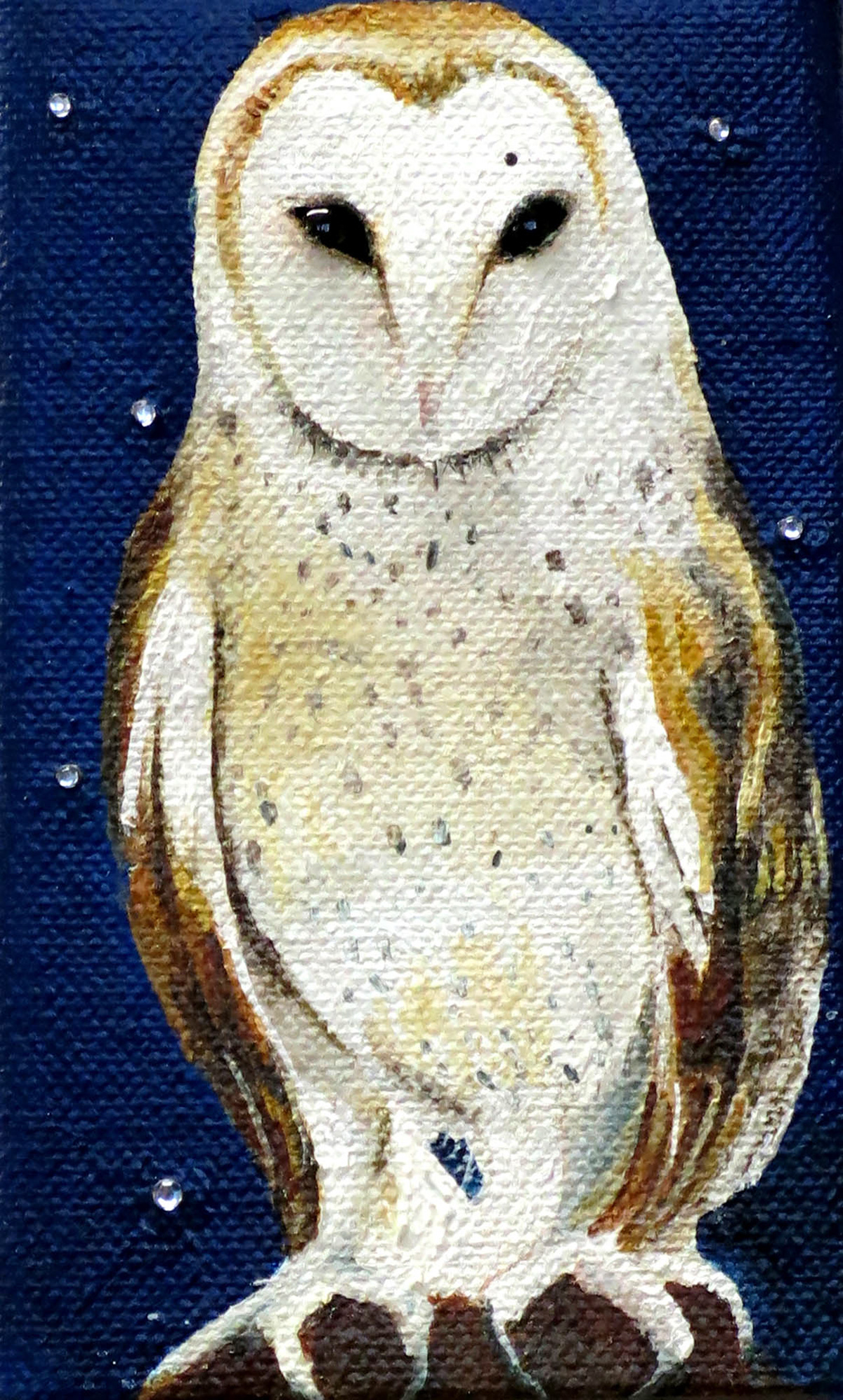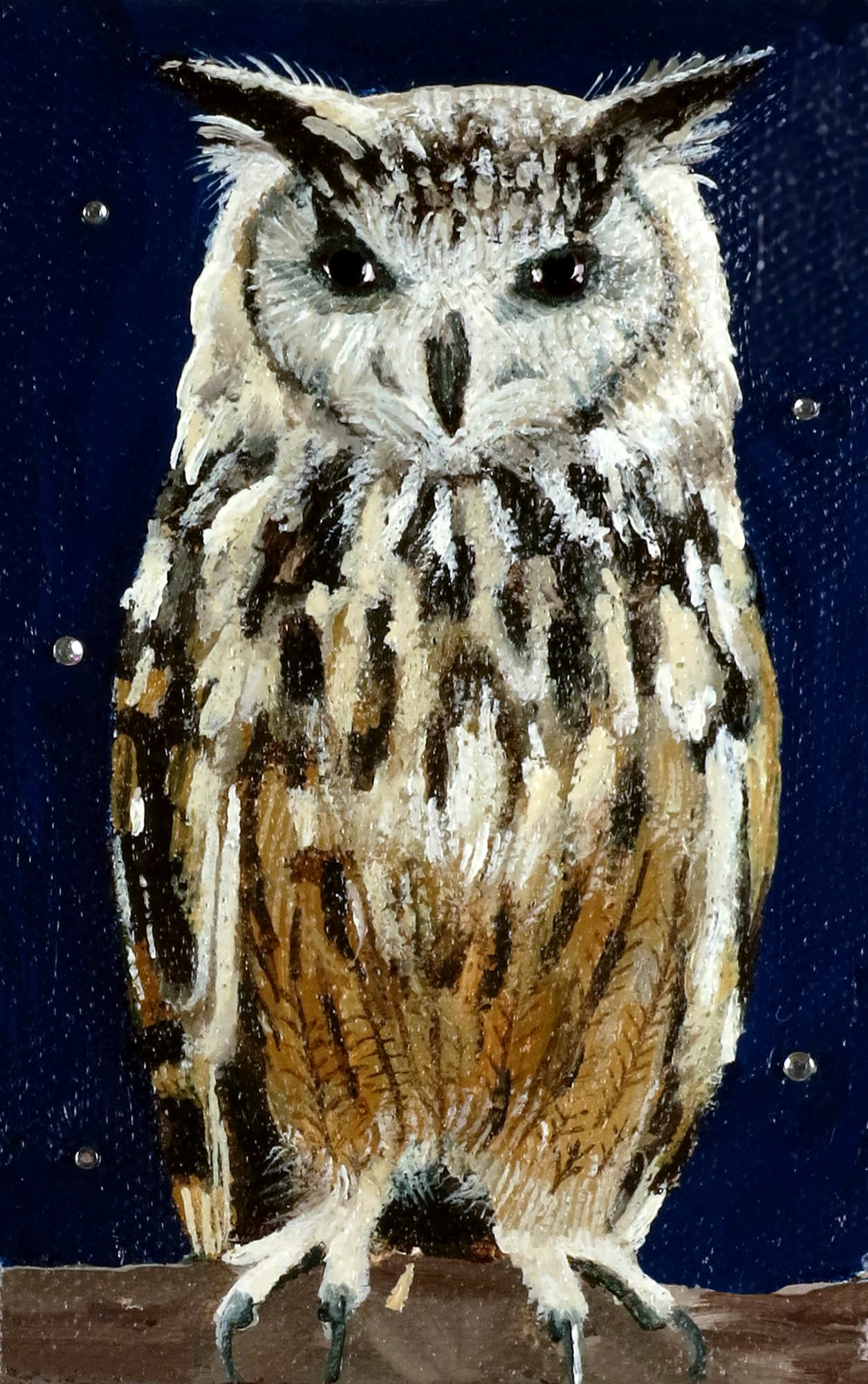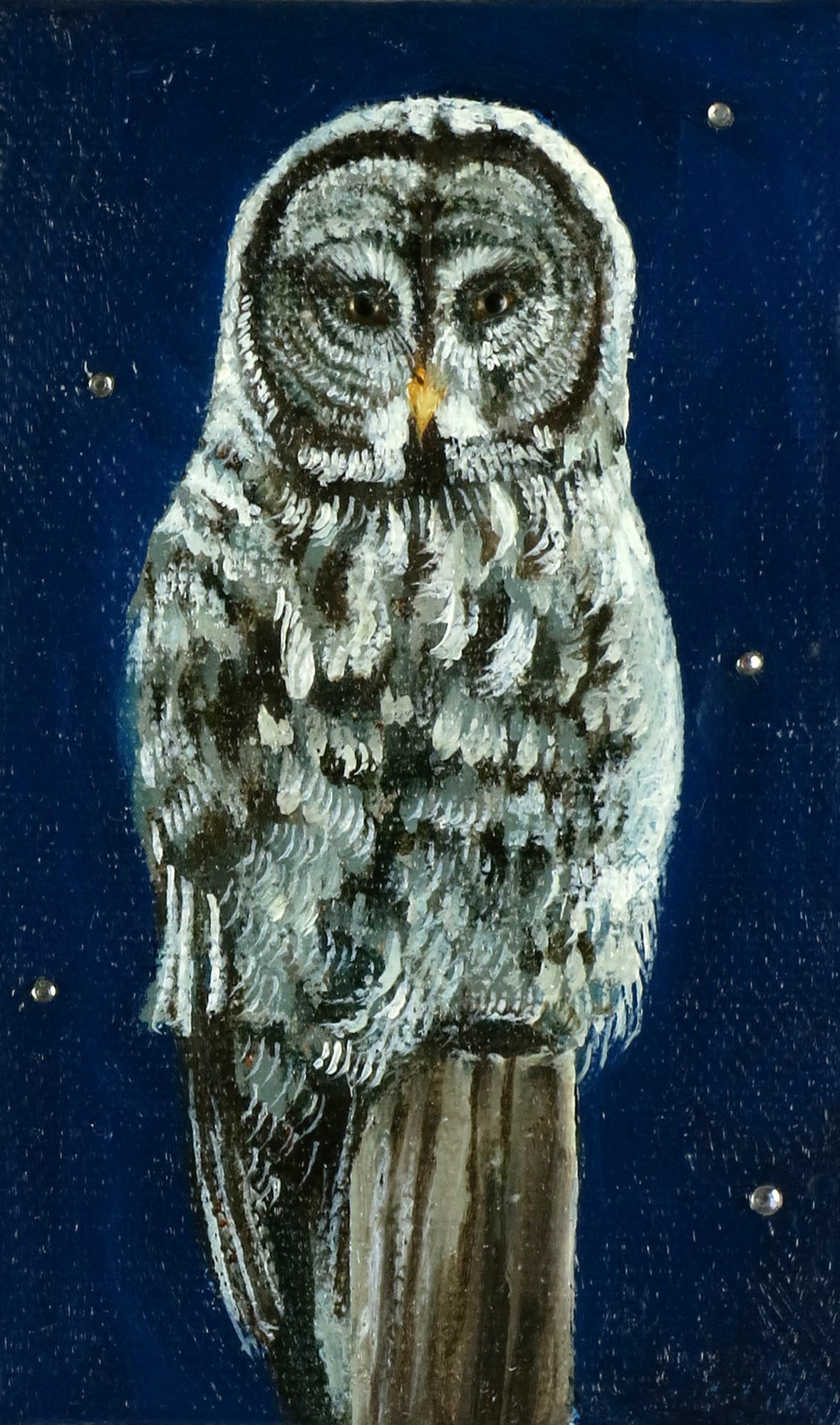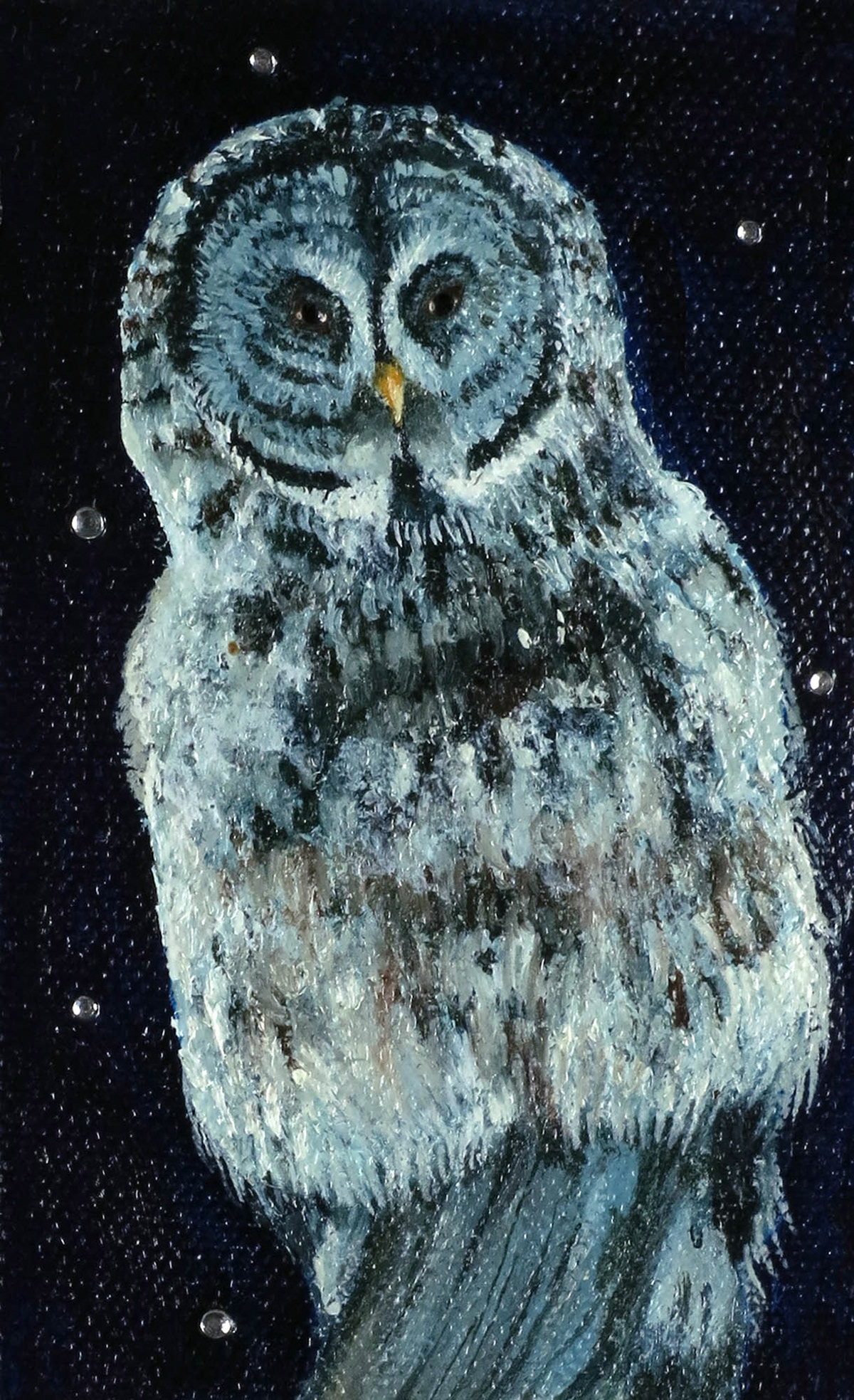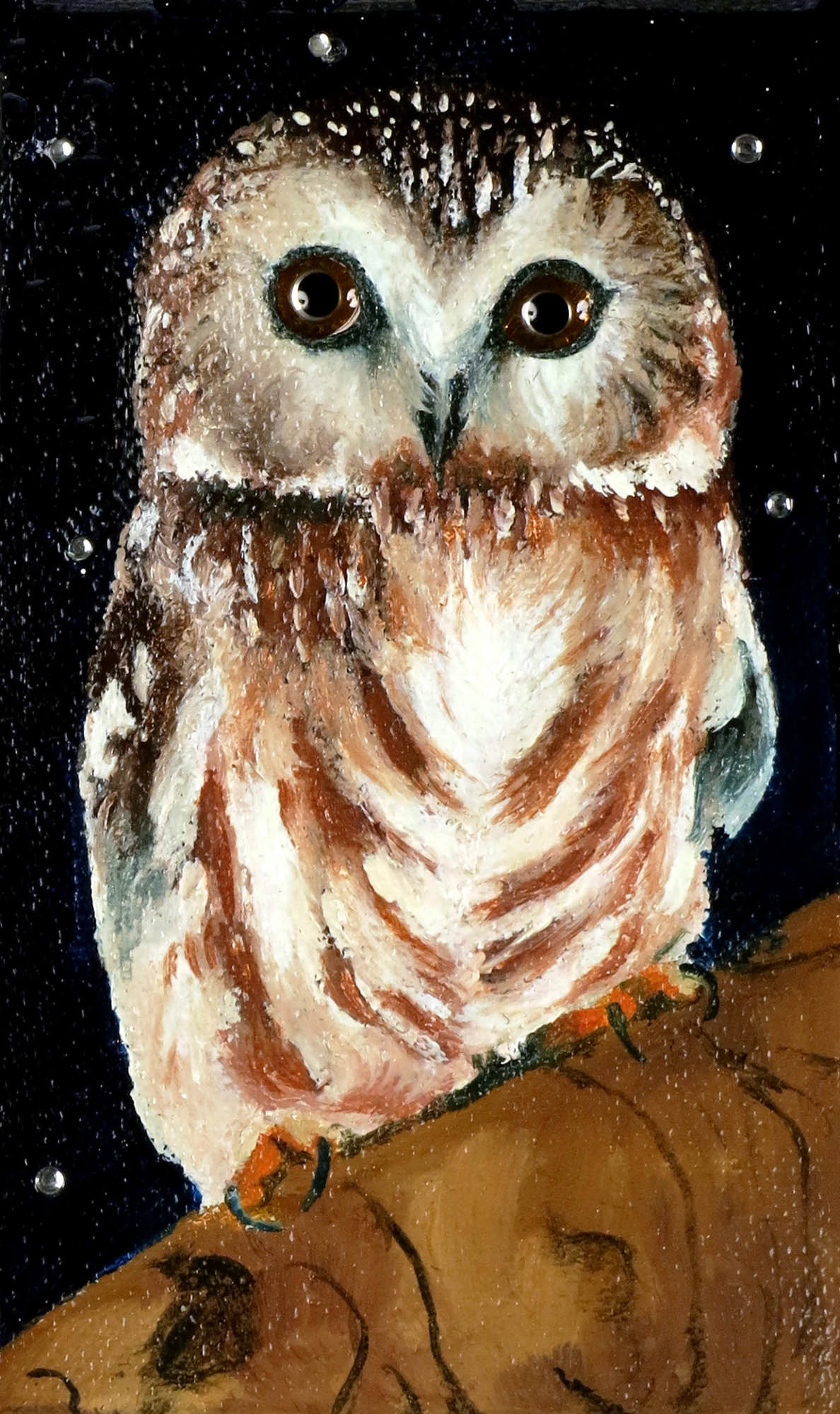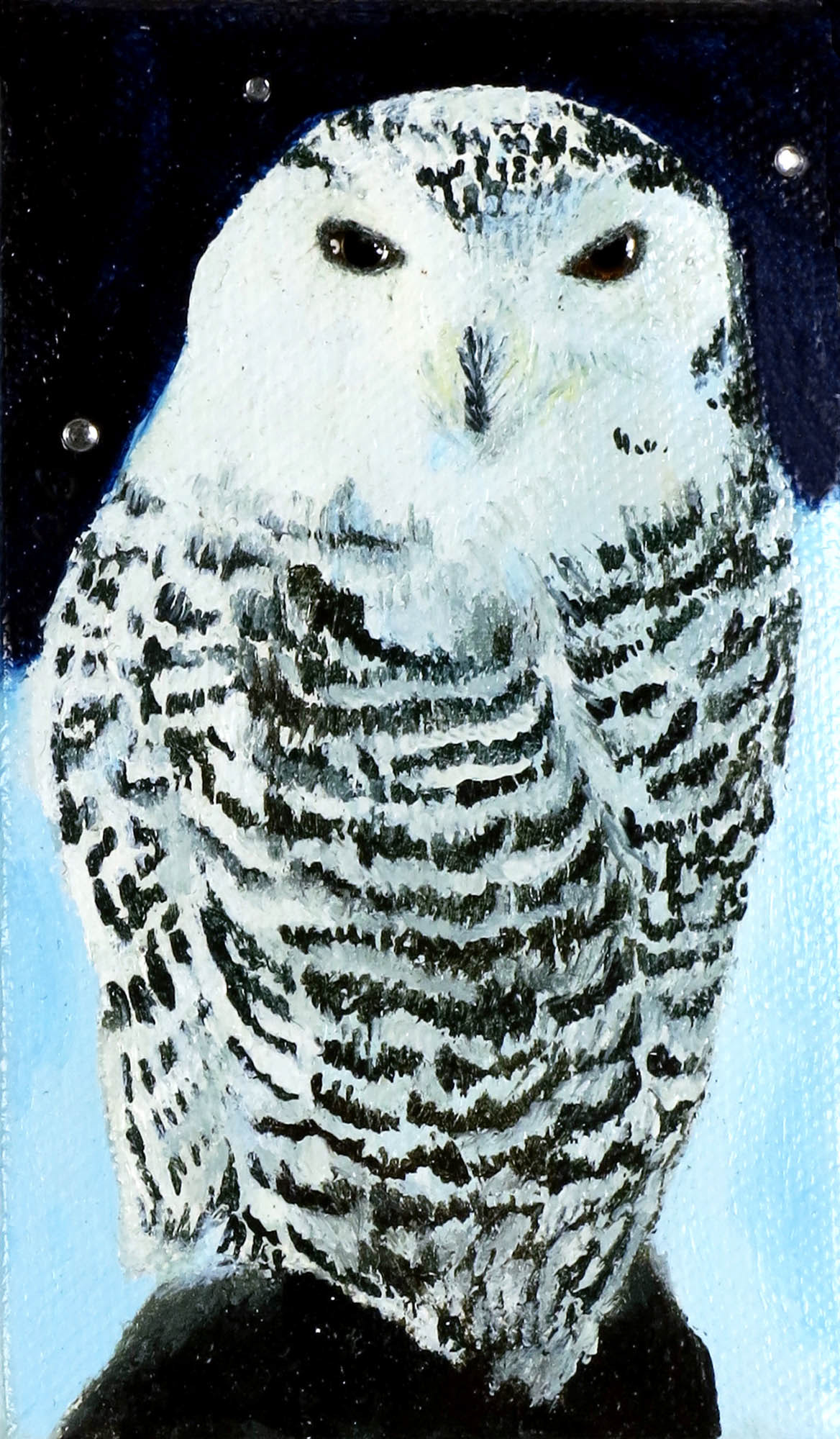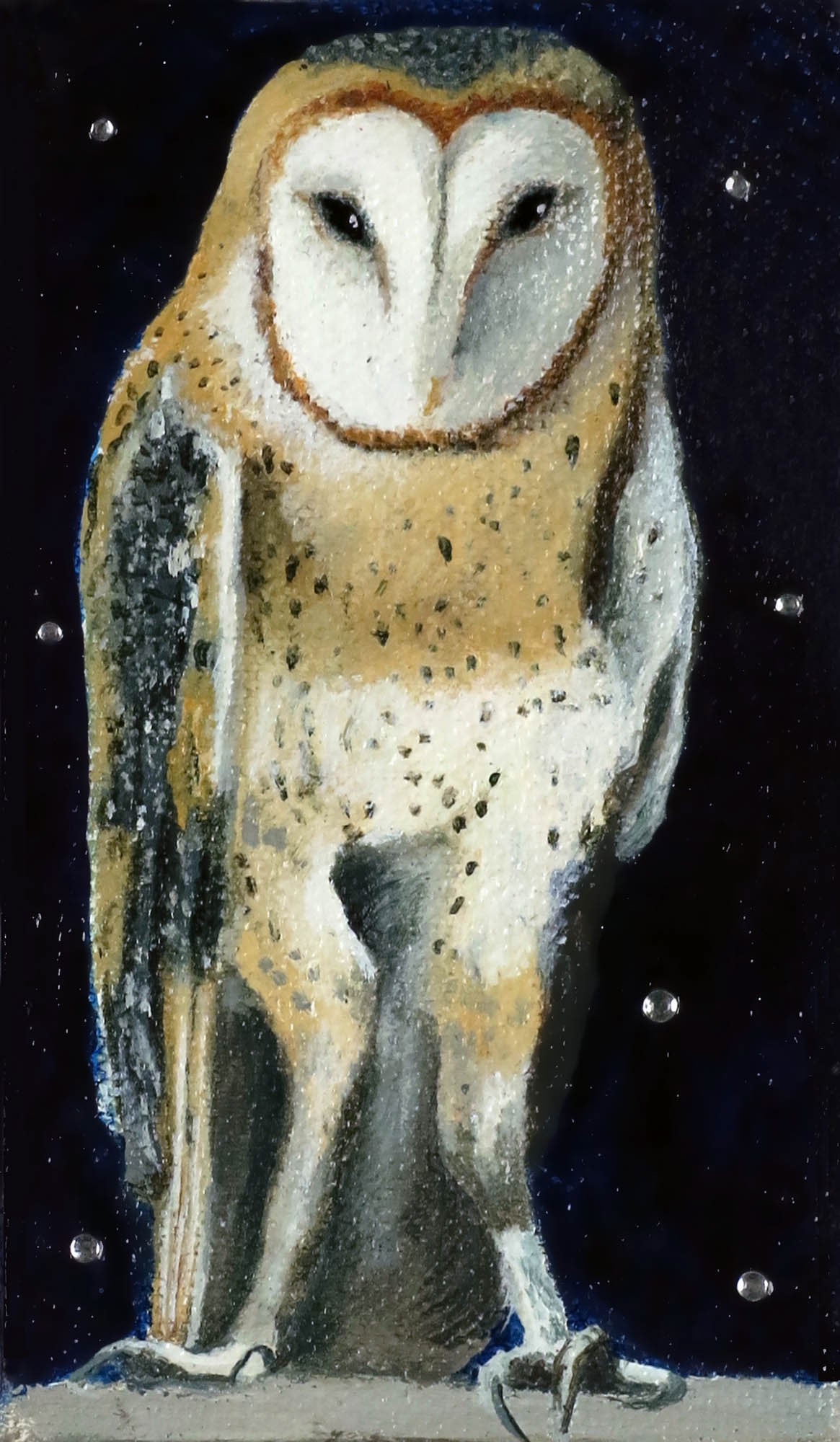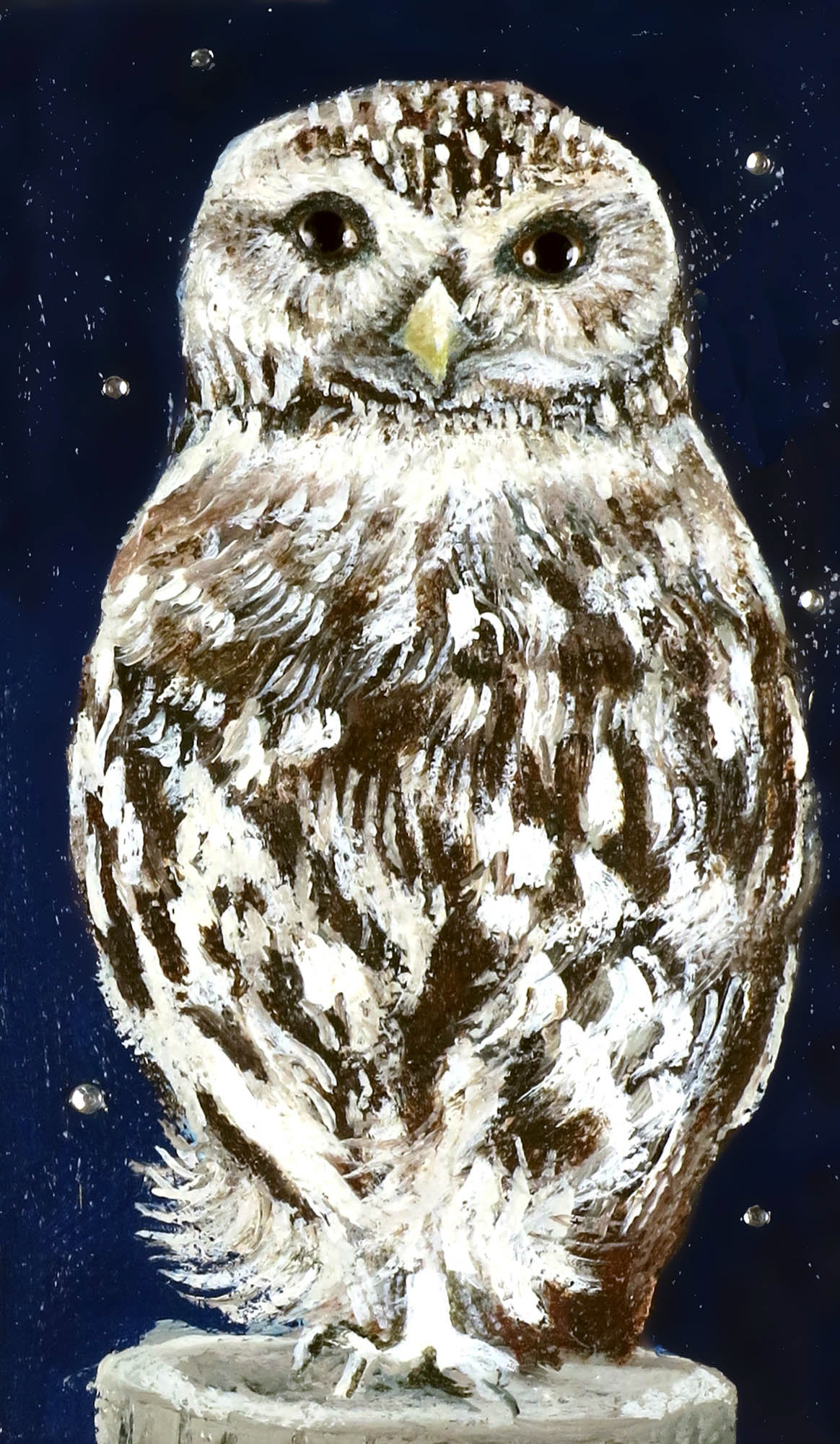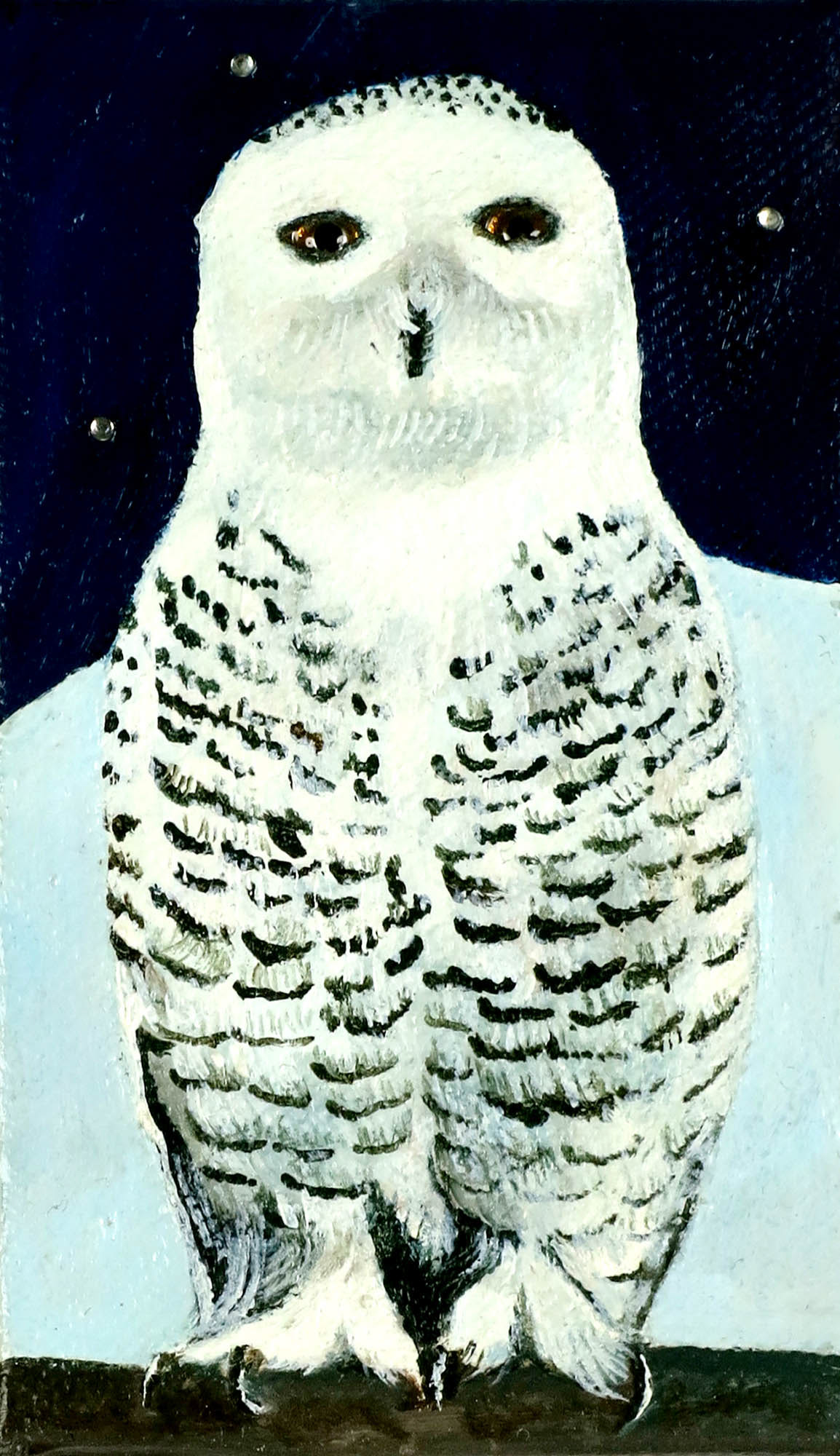 A series of paintings exploring the vulnerabilities of childhood and how these feelings affect us as adults. 
1998 Degree show at University of Wales Institute, Cardiff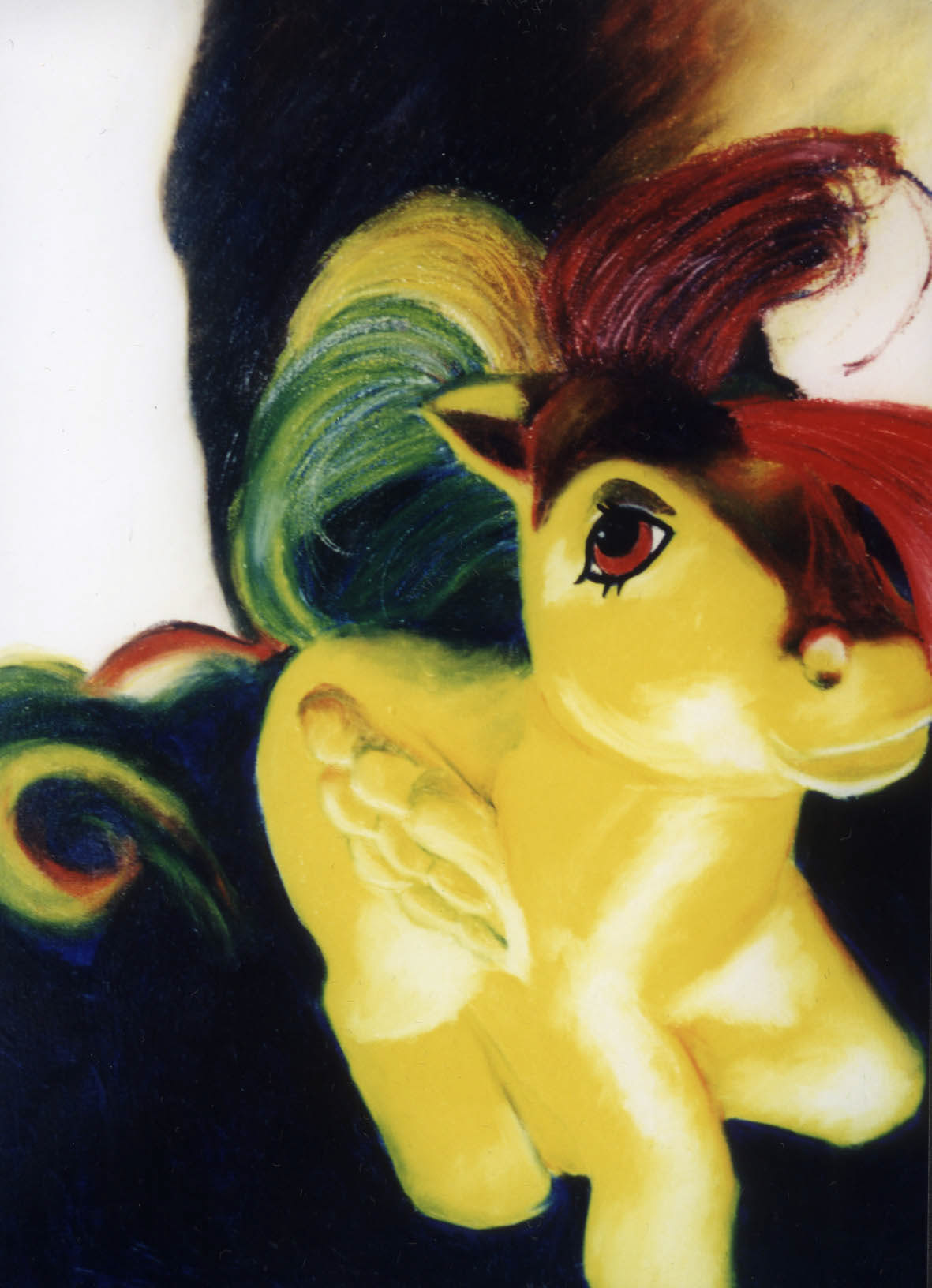 "Ácwincan" is Old English, meaning extinct. An extinct language to represent an extinct bird. The flora and fauna decorating the border are from the island of Mauritius, where the dodo lived. The birds portrayed are Pink Pigeon, the Mauritius Kestrel and the Mauritius Parakeet. The flowers are Trochetia, Red Anthurium and White Lotus. All of the birds, and some of the flowers, are endangered; under threat of going the same way as the dodo. The beautiful colours of the Mauritius birds and flowers reminded me of Italian Renaissance book illumination, which inspired the concept and composition of the painting. The dodo has a glass eye, as used in taxidermy, which catches the light due to the reflective material behind it. The eye follows the viewer round the room, a constant reminder of the fate of its kin.

Oil on canvas with liquid gold leaf and glass eye. 16 x 16 inches. 

Painted as a commission for Ralph Whistlers Dodo Museum in Hastings