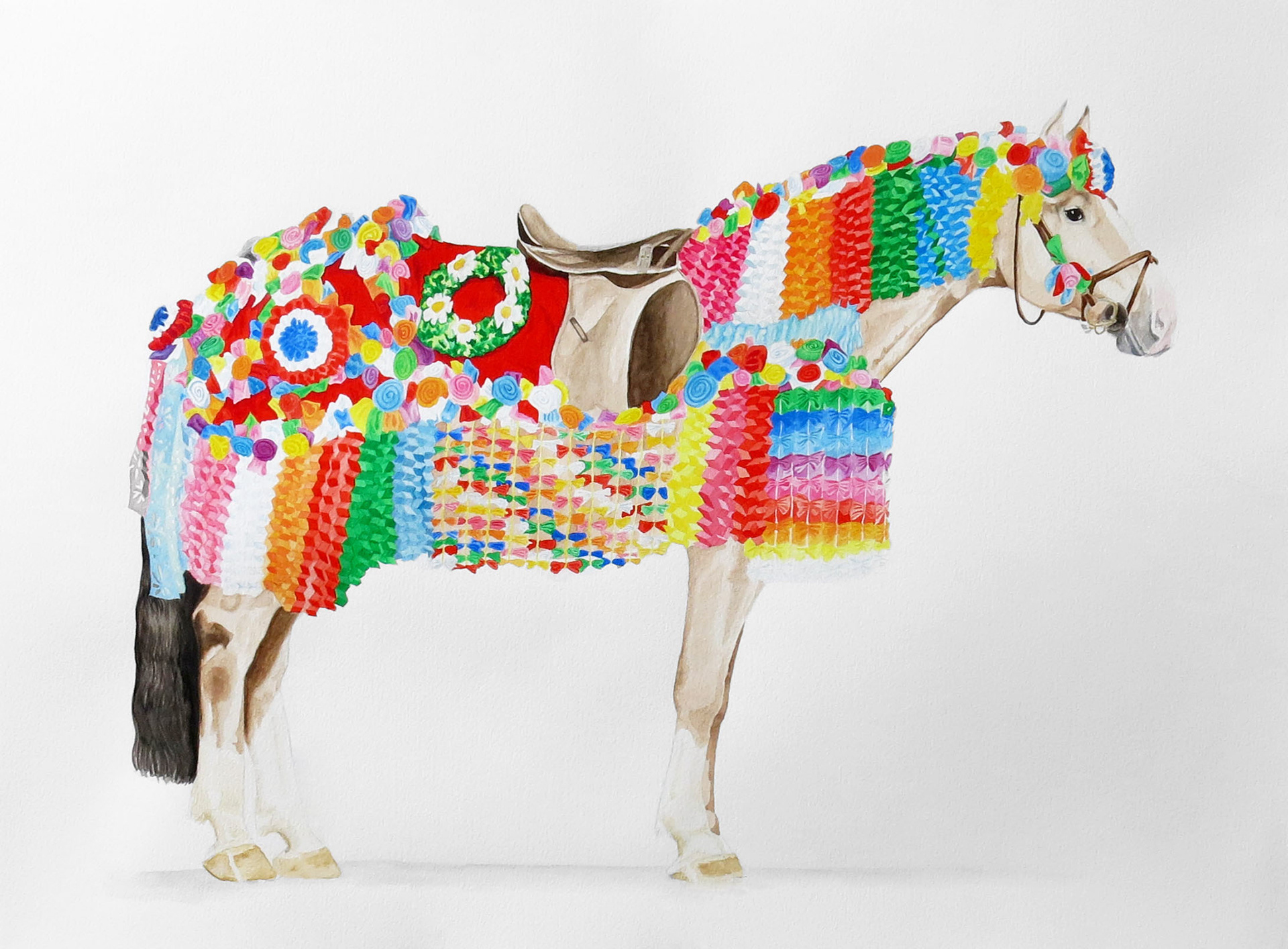 These watercolours are a series from the result of investigations into horse costumes and decorations and their links to anthropology and folk traditions and festivals in Britain and the rest of the world.
They are portraits of horses from folk festivities around the world, which feature horses elaborately decorated in lavish garments and accoutrements. Sometimes the horse is the main feature or sometimes an accompaniment to the humans. Many of these festivities still take place and some have been placed on the UNESCO intangible cultural heritage list, which works to safeguard oral and other intangible treasures of human kind worldwide.
Each decorated horse is minutely specific, not only to that culture or festival, but often to specific areas/villages or families, and yet they can be viewed as important to human culture across the world.
The horse has become the canvas, as traditionally they have been part of many of these cultures, due to their original agricultural relationships with rural/isolated communities, and have been a common denominator across the globe. Each one is painted in watercolour, gouache and acrylic liquid metal on to watercolour paper and are 76 x 56 cms, except the horse head sketchs which are A3 in size.
Above is
'Ride of Kings'
; below is (left) '
Chagu Chagu Umakko'
(Japanese Horse Festival) and
'Caballos Del Vino'
(Running of The Wine horses, Spanish Festival).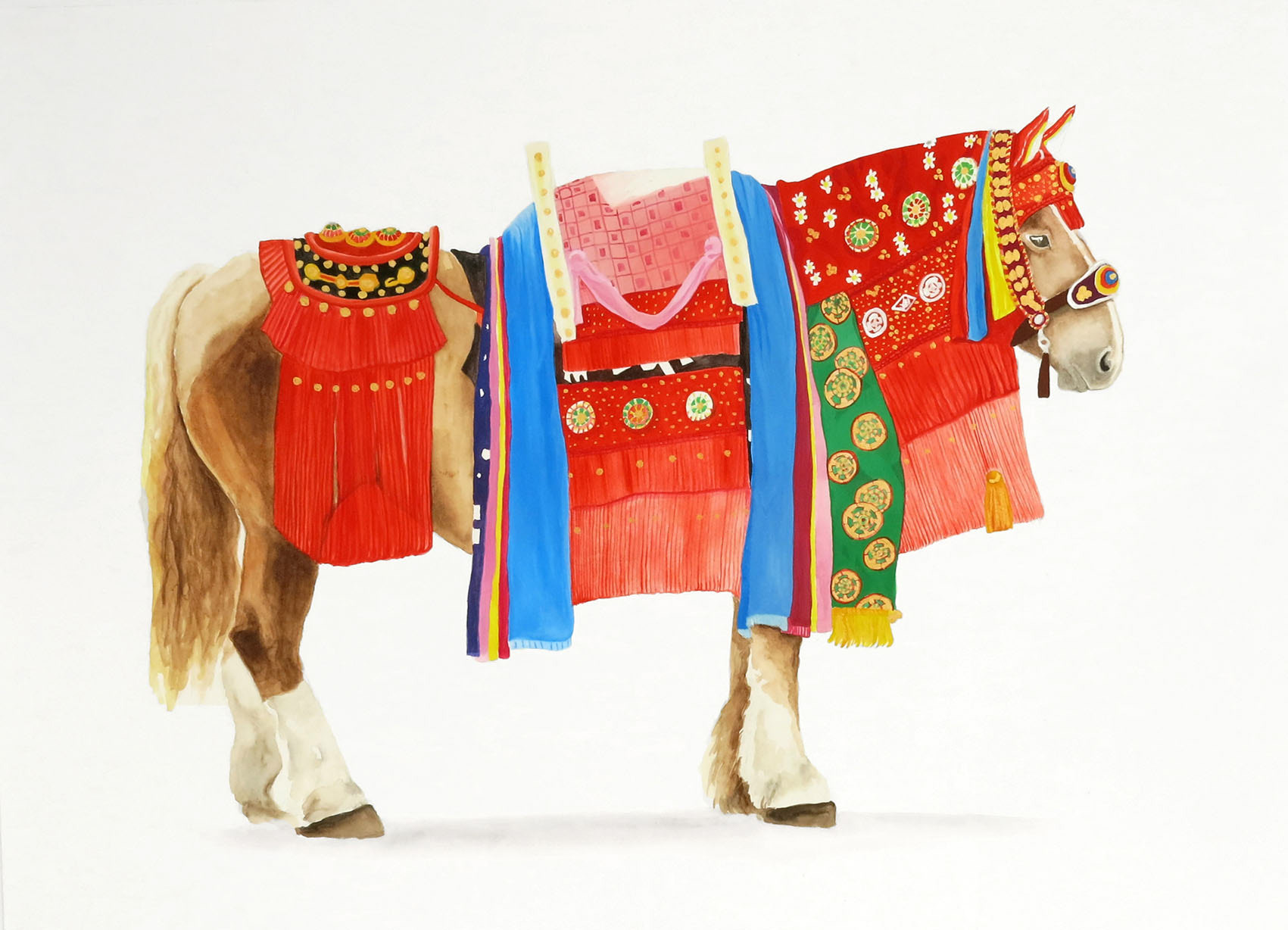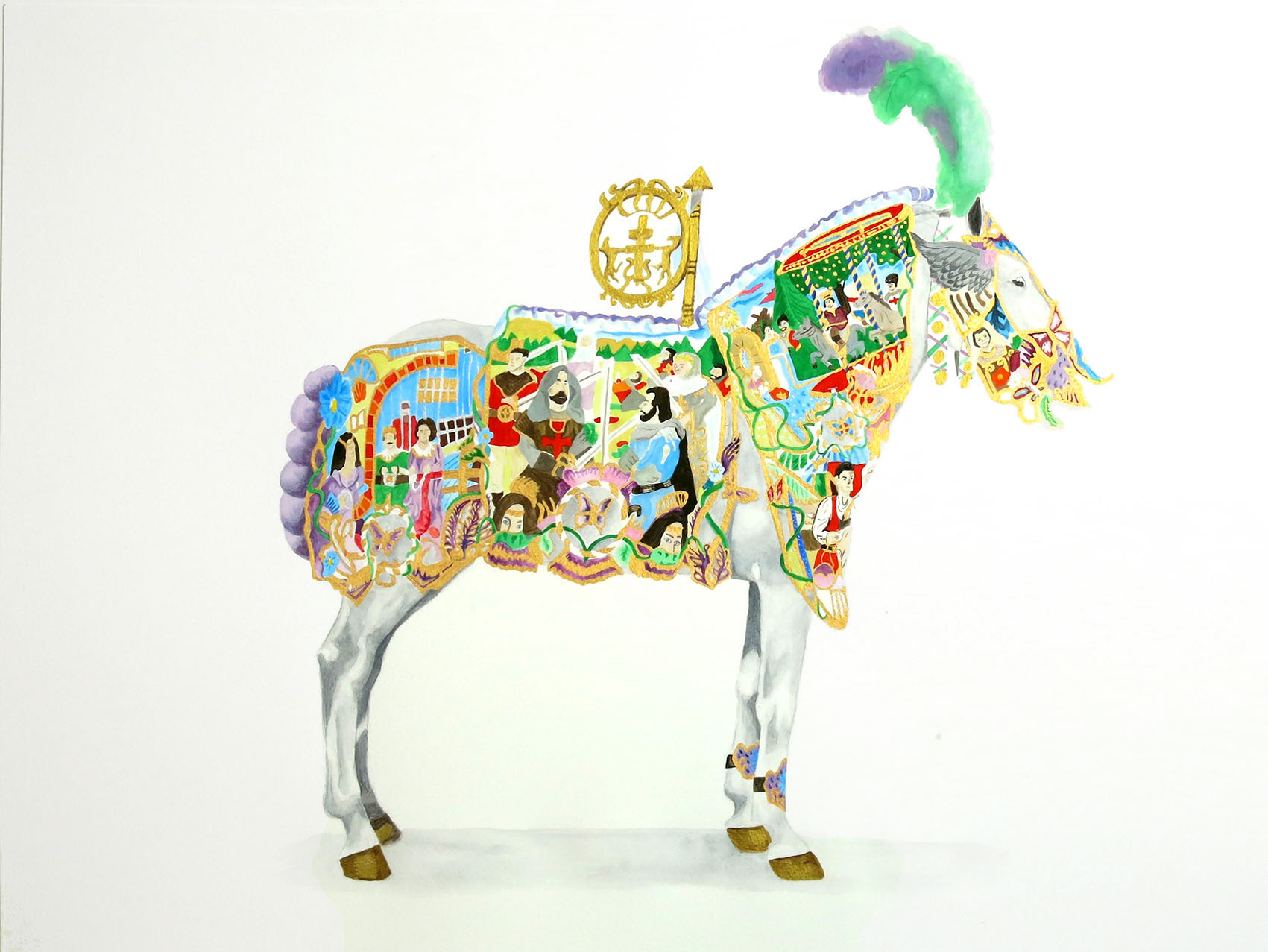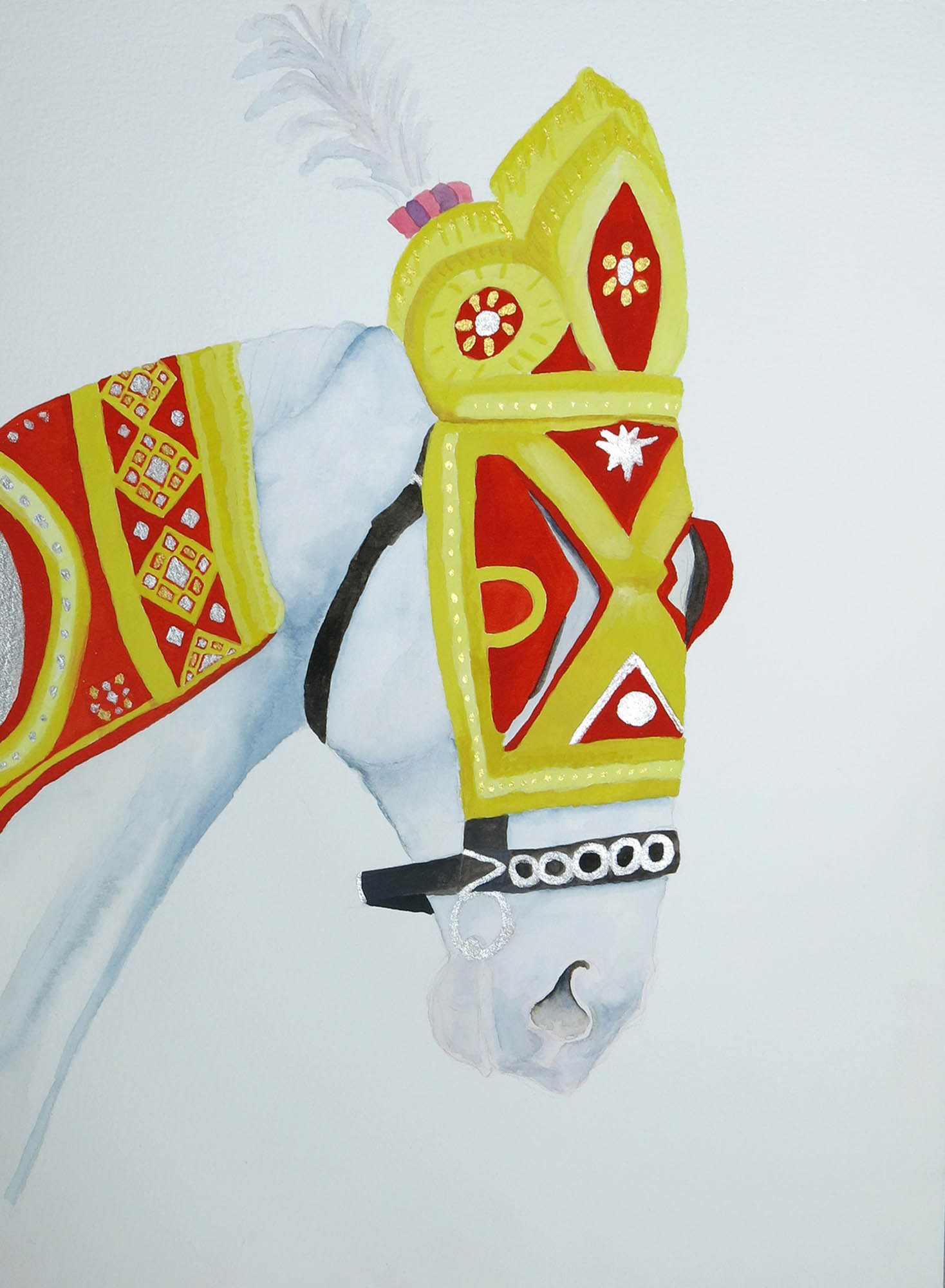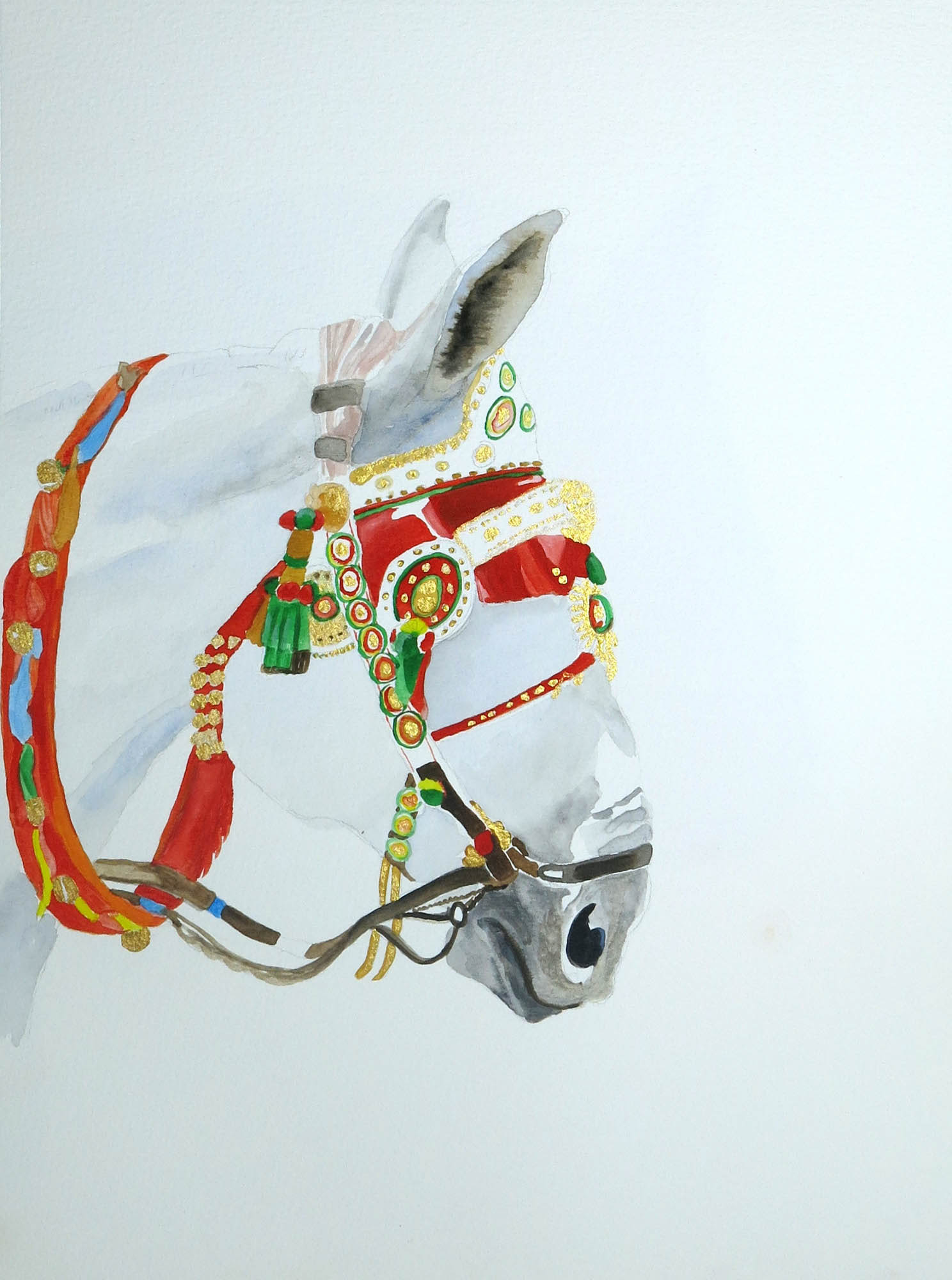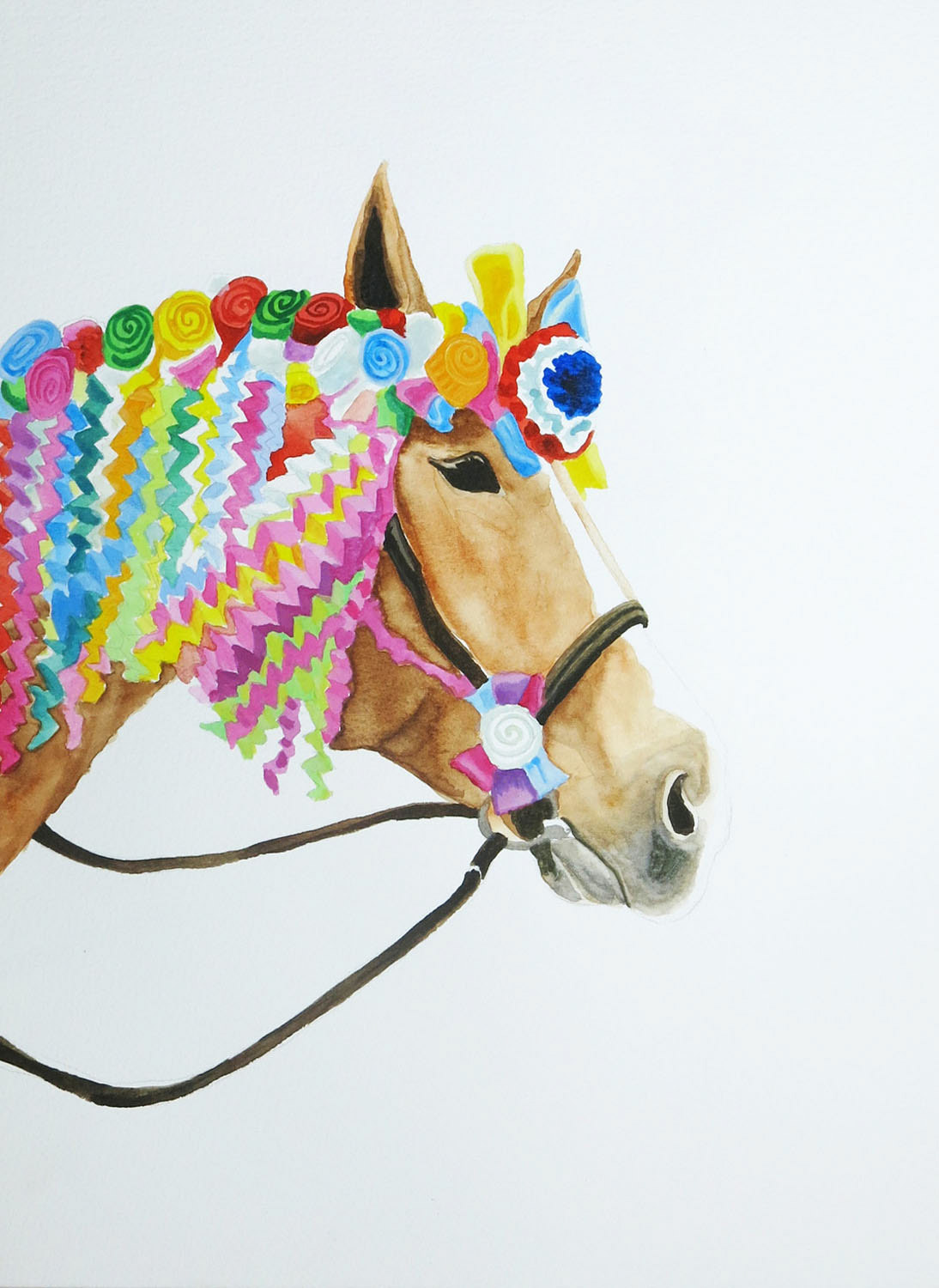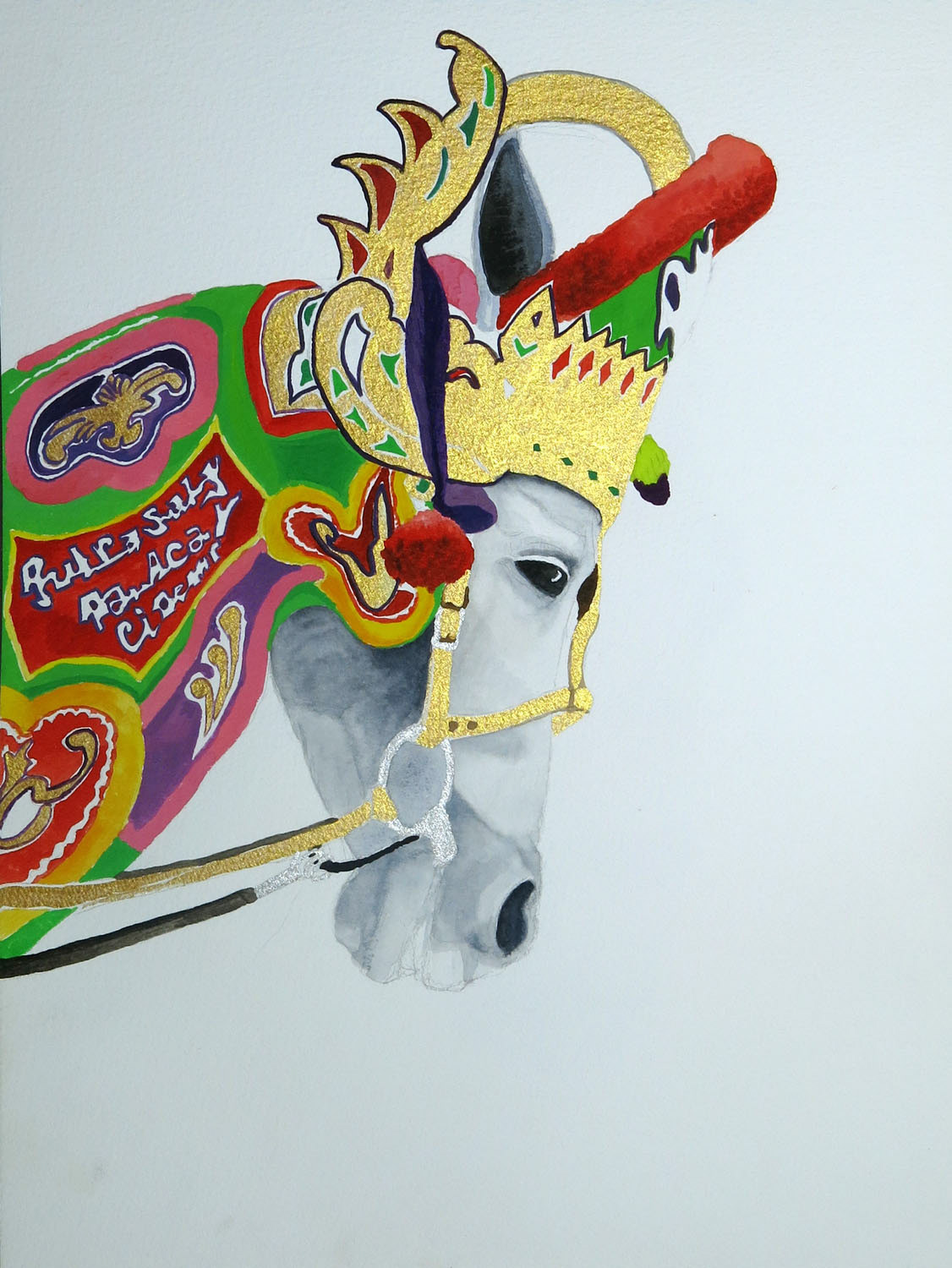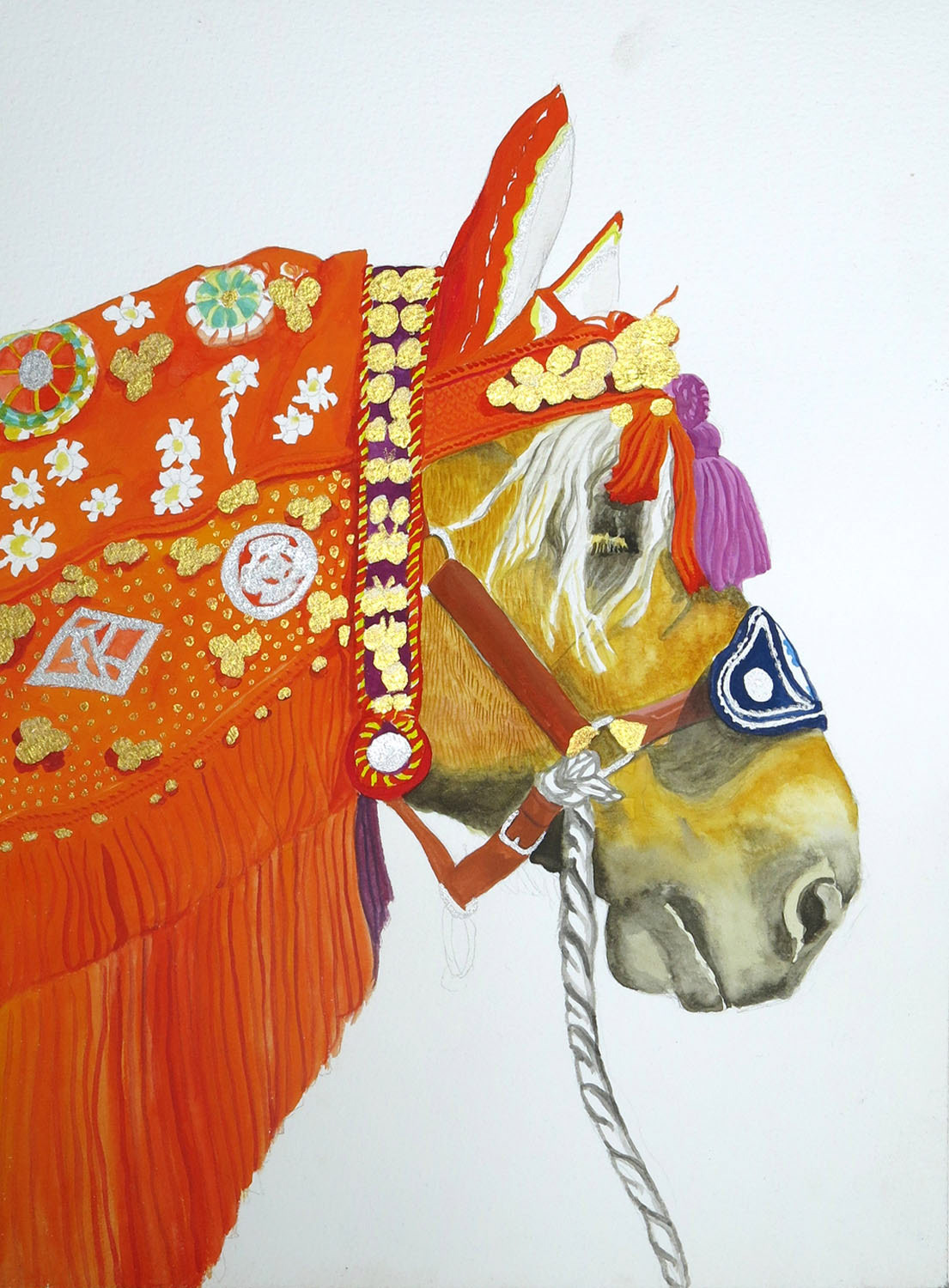 Oyster Shells of Cornwall
Water colour studies of oyster shells I found on the beaches of Cornwall. At first glance they all look the same, but on closer inspection every one is very different. A4 size.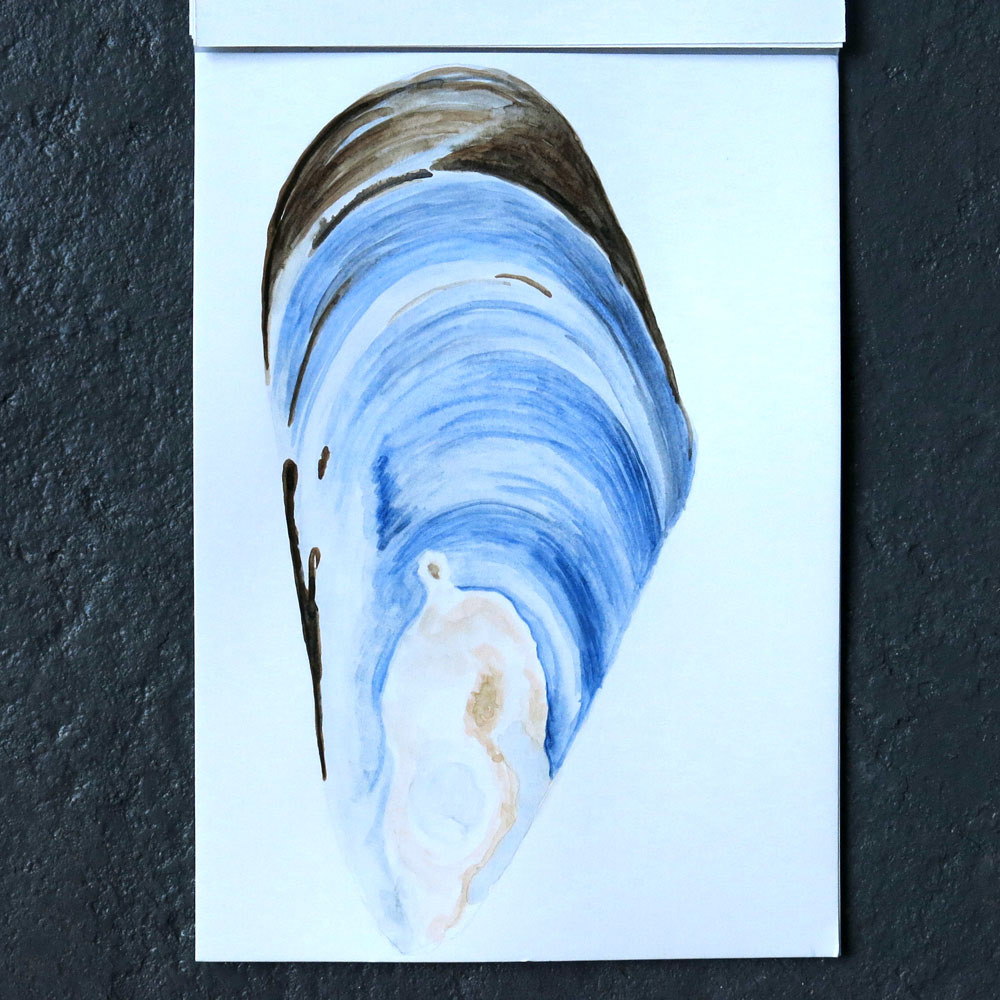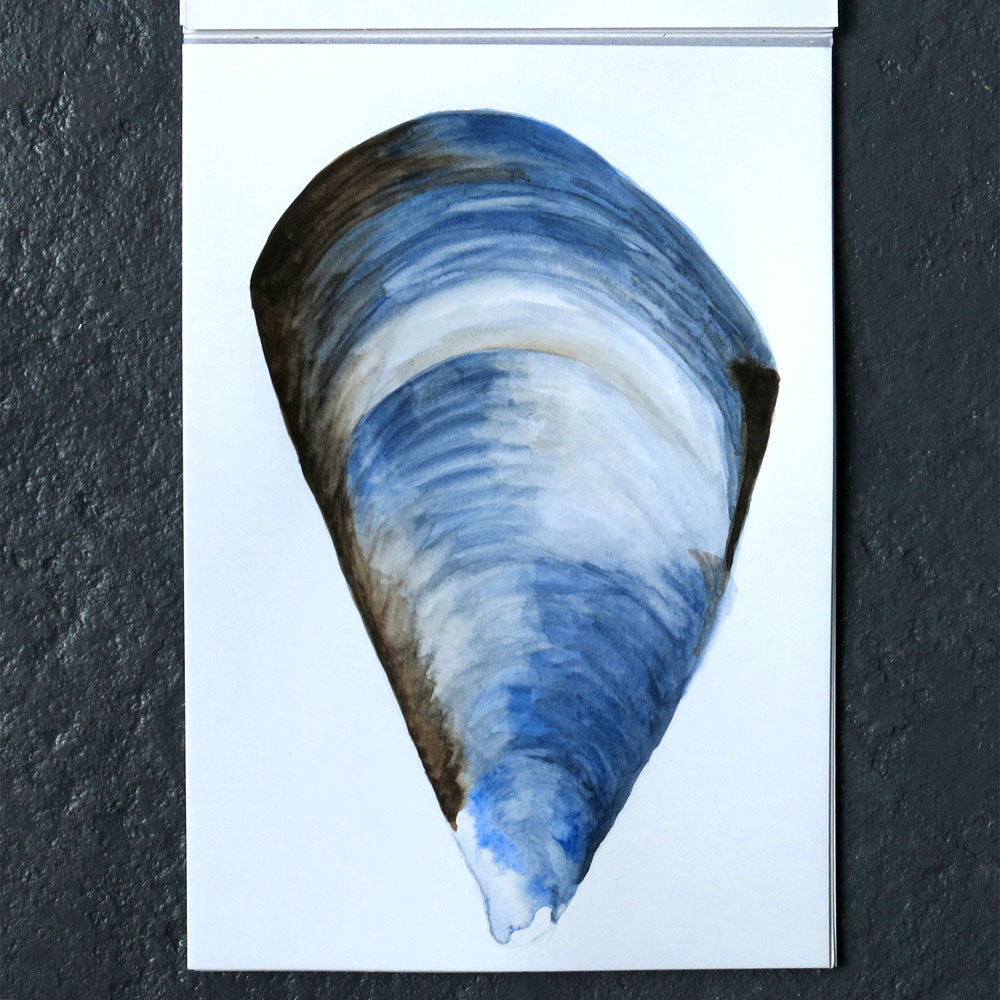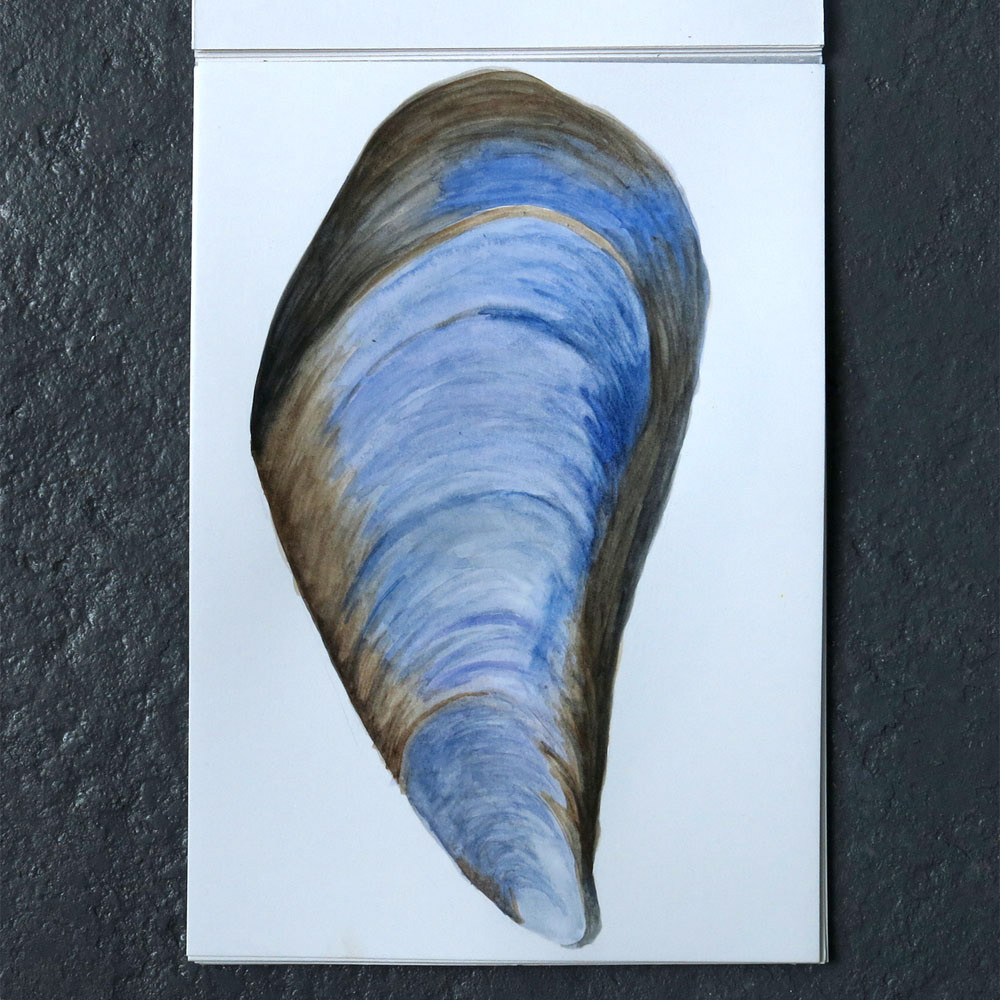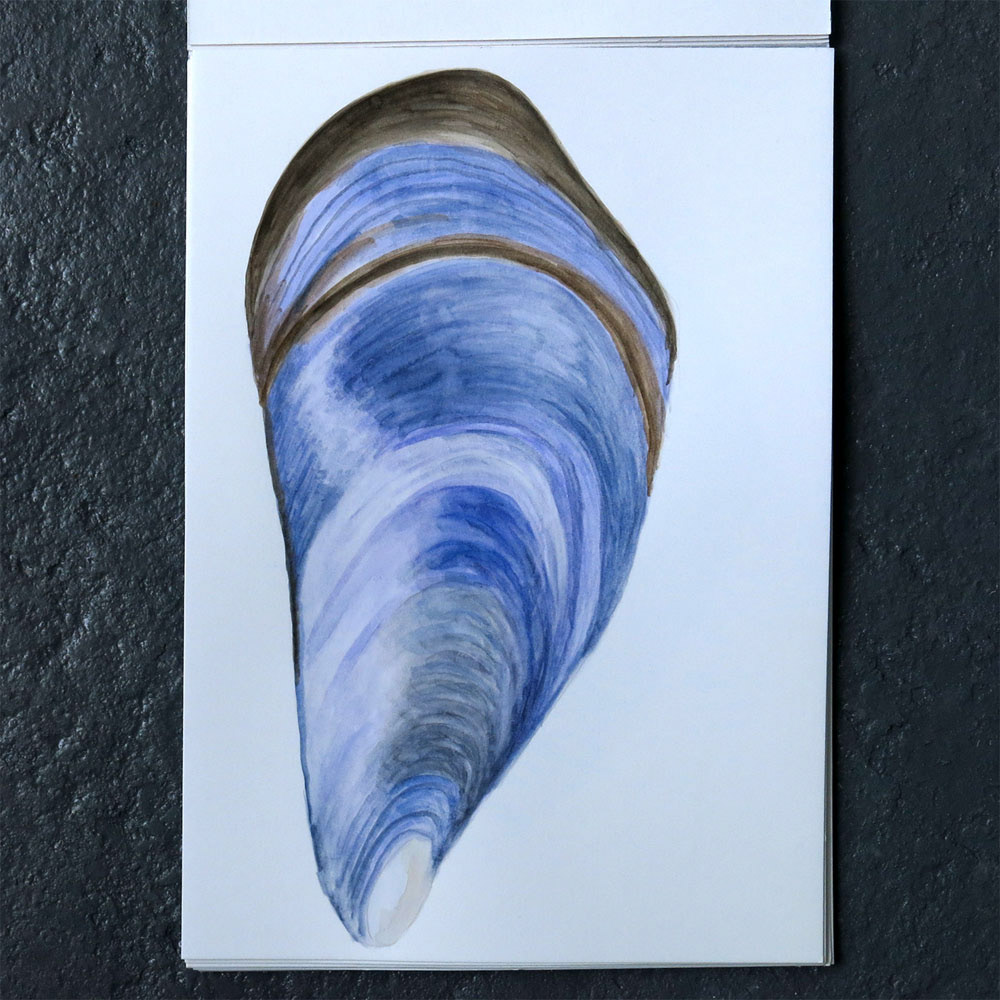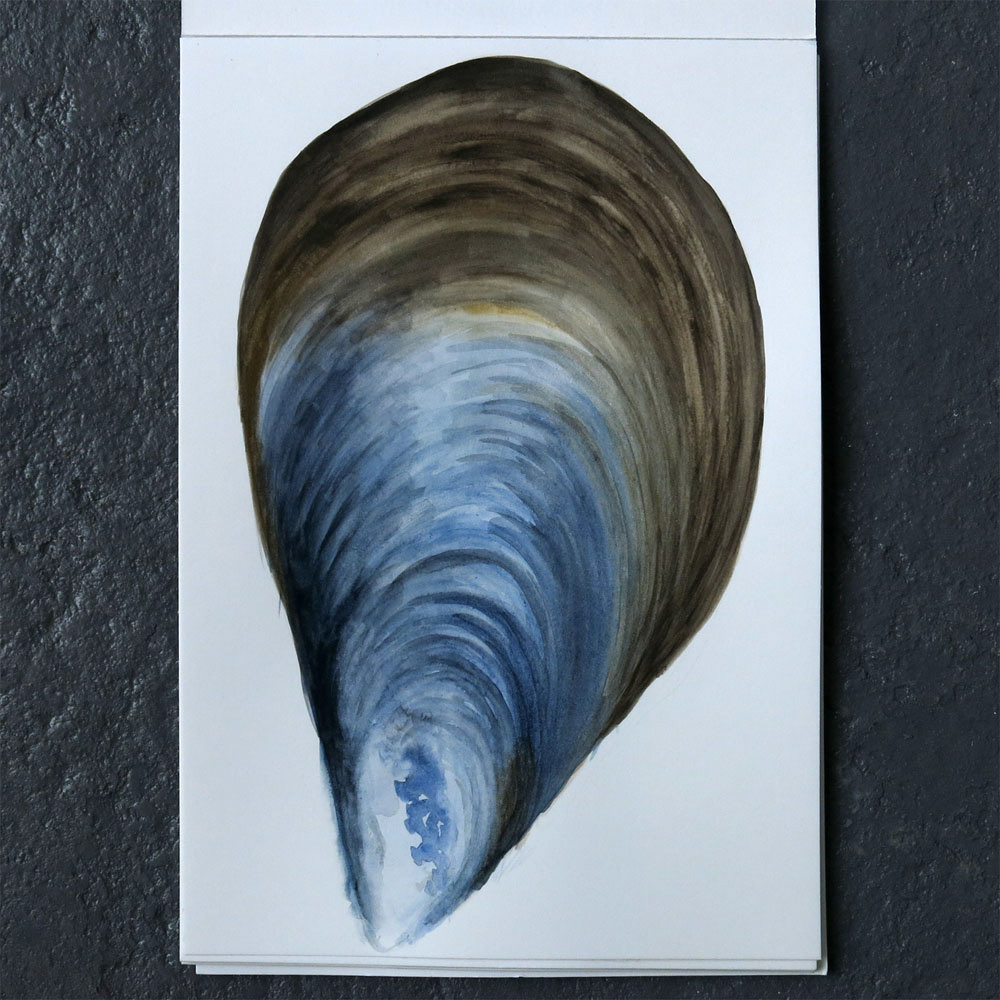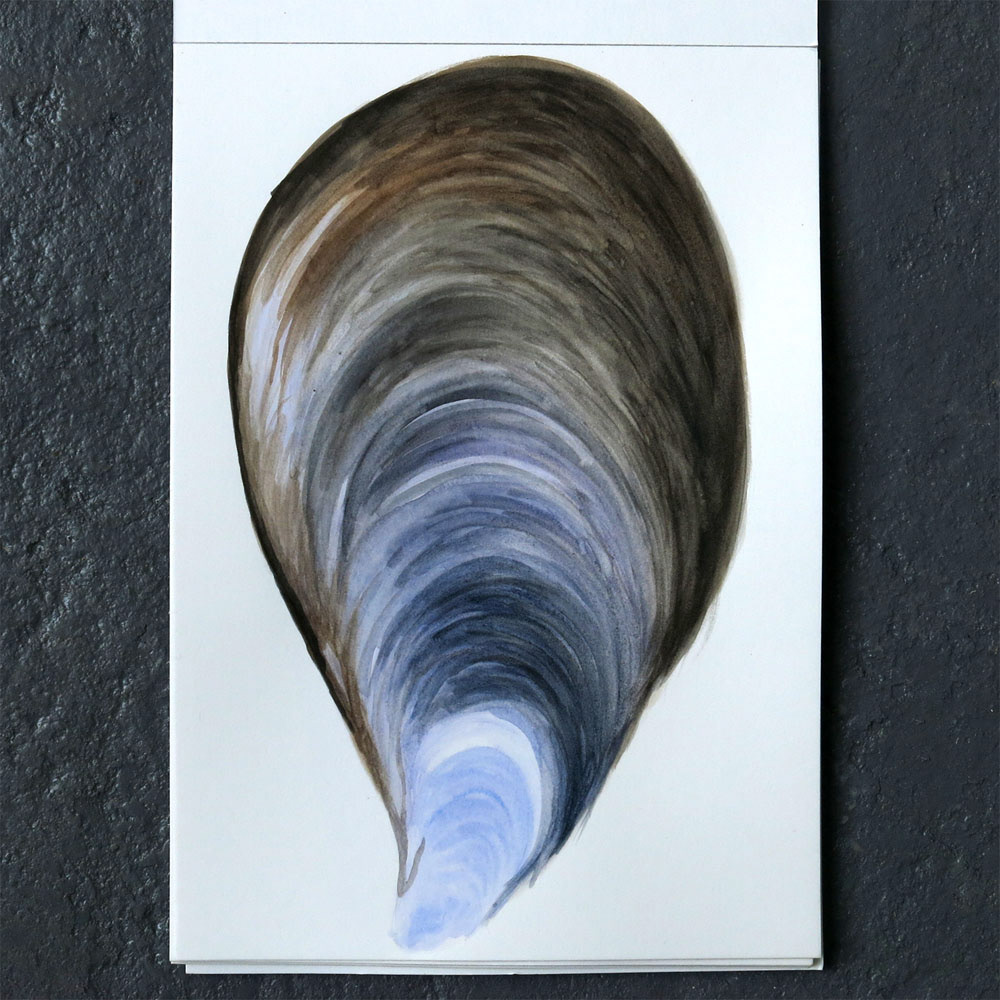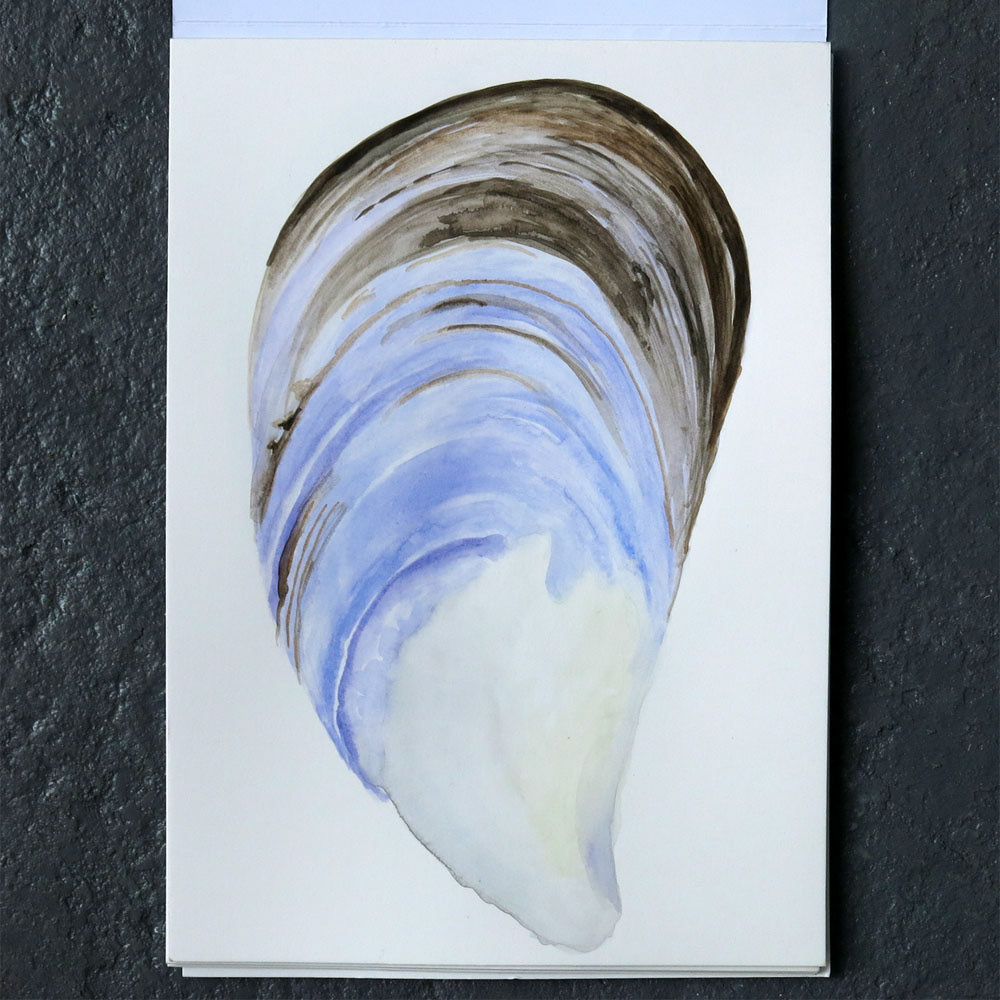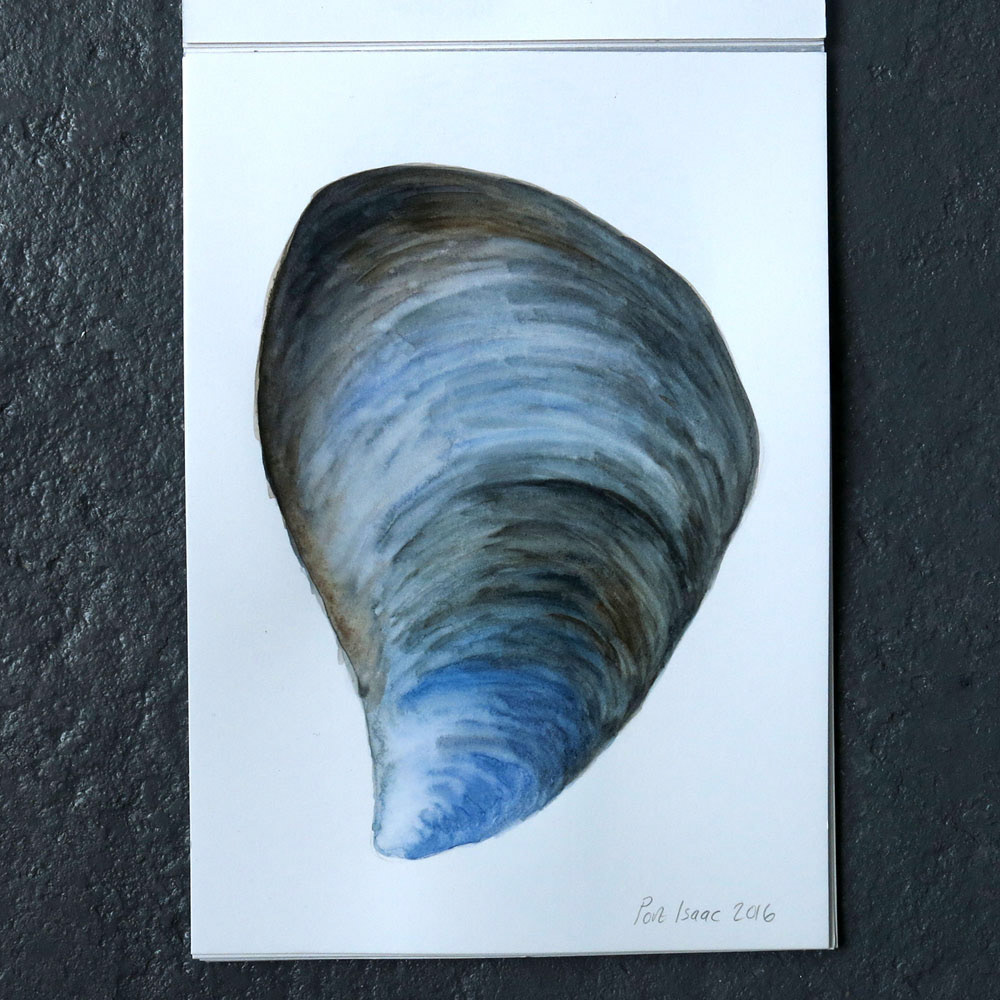 Illustrations for a series of Christmas cards, which eventually became pop ups. All animals that have adapted to living in snowy conditions.